Written by: Visualhouse, Courant
Photography: Visualhouse
After two long years of rigorous construction, the SoNo collection in South Norwalk has officially opened. The Brookfield Properties project features 3 stories and 725,000 square feet of retail space, atrium's, a bowling alley and a top-level garden. With the fear of brick-and-mortar stores continue to close across the nation, the SoNo Collection team is confident in future success.
Coresight Research, a United States retail tracker stated that the number of brick-and-mortar store closures in 2019 has already exceeded the number of closures for 21018. However, the development of SoNo Collection was built specifically to attend to the demographics' wants and needs. "Because we've built a smaller shopping center at around 700,000 square feet, we've been able to be more selective and focused on what the customer here wants."
Brookfield Properties, which owns 170 shopping centers nationally, specifically tailors each center toward the local market. After extensive research, the company found that the Norwalk area residents favor housewares over apparel, so you will see that reflected in the upcoming storefronts.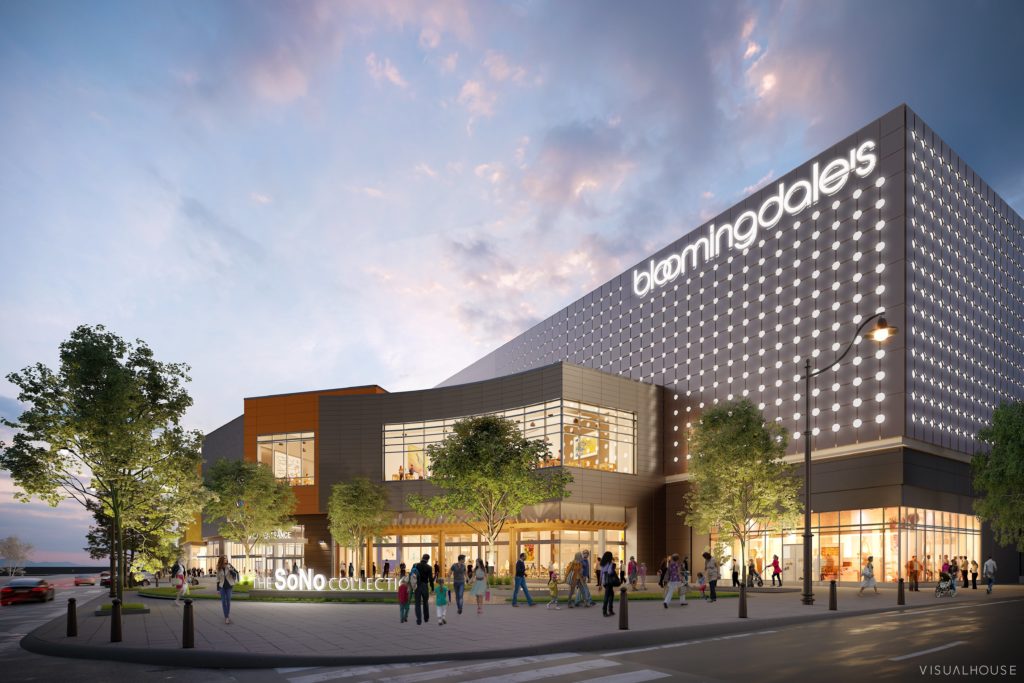 How is Sono Collection different than your typical mall? Aside from the eight-level parking garage and with the support of Bloomingdale's and Nordstrom as the anchor tenants. This center will not contain a food court. In order to reiterate the way people are shopping, they have gotten rid of the food court and will instead feature many co-working spaces.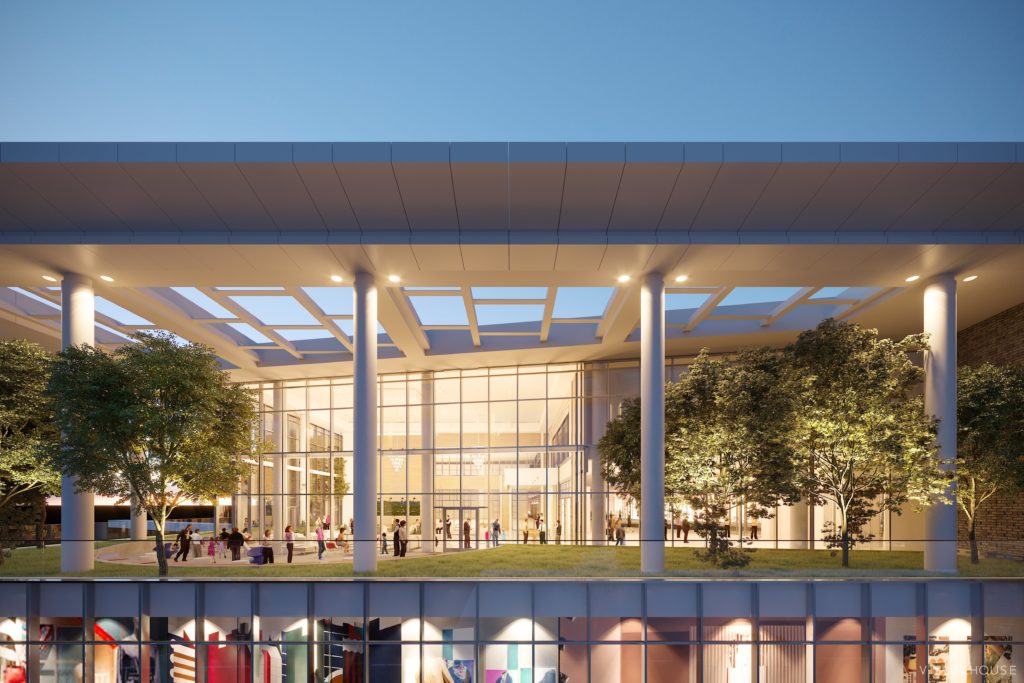 These spaces are designed to be used as a community office or meeting place. The main focus is to provide gathering spaces that can be used to hold an event, a meeting, or even a gala. In the meantime, to fill these large spaces you will find curated murals, trees, and interactive light installations.
To get excited for the holidays, come November the SoNo Collection will forgo the traditional mall Santa. Instead, Santa will walk through the shopping center and engage with the guests. The mall will also have a "whispering grove" where children can whisper holiday wishes into Christmas Trees to get sent to the North Pole.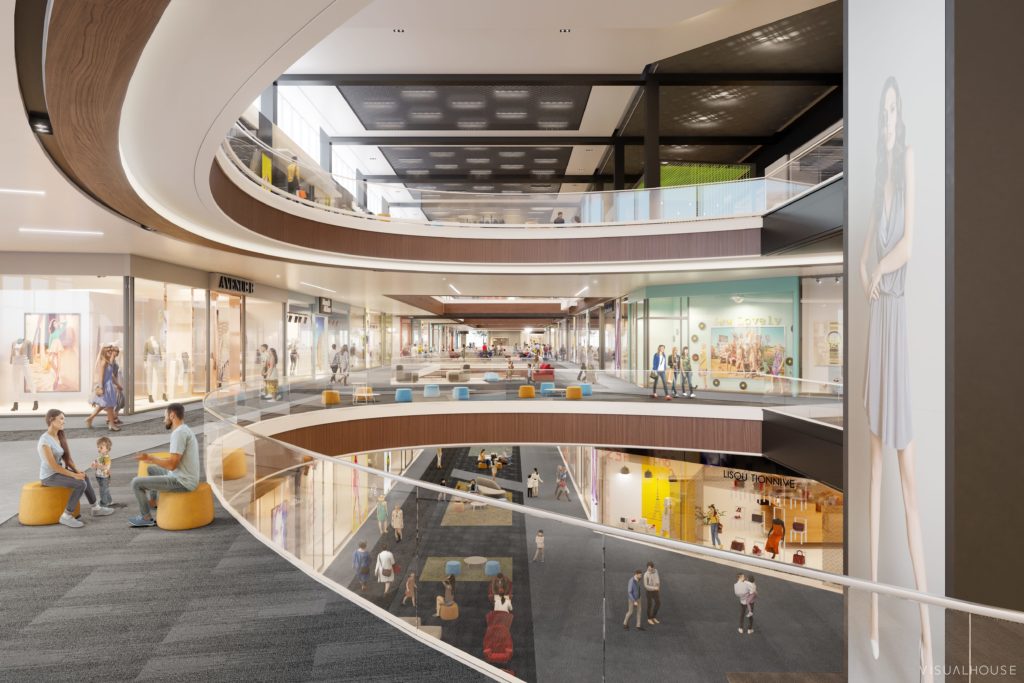 It is safe to say that SoNo Collection is reinventing the wheel. The Visualhouse team was able to work closely on the entire rebrand of this project with the Brookfield team. Starting with logo brand refresh, working through website design and development, and finishing with creating stand out renderings, this is just the beginning of the work we have completed on this project. The people of South Norwalk are excited to explore this new development, just in time for the holiday season!