Written by: Visualhouse, Dezeen
Photography: Dezeen
Spiral staircase. Open skylights. Massive public plaza. The Foster + Partners new and improved Apple store on Fifth Avenue will be turning people away. If you are unfamiliar, Apple Fifth Avenue is an underground store in Manhattan that nestles below a plaza in front of Edward Durell Stone's General Motors office building. Back in 2006, the store was originally completed with an "iconic glass cube" as the entrance above ground.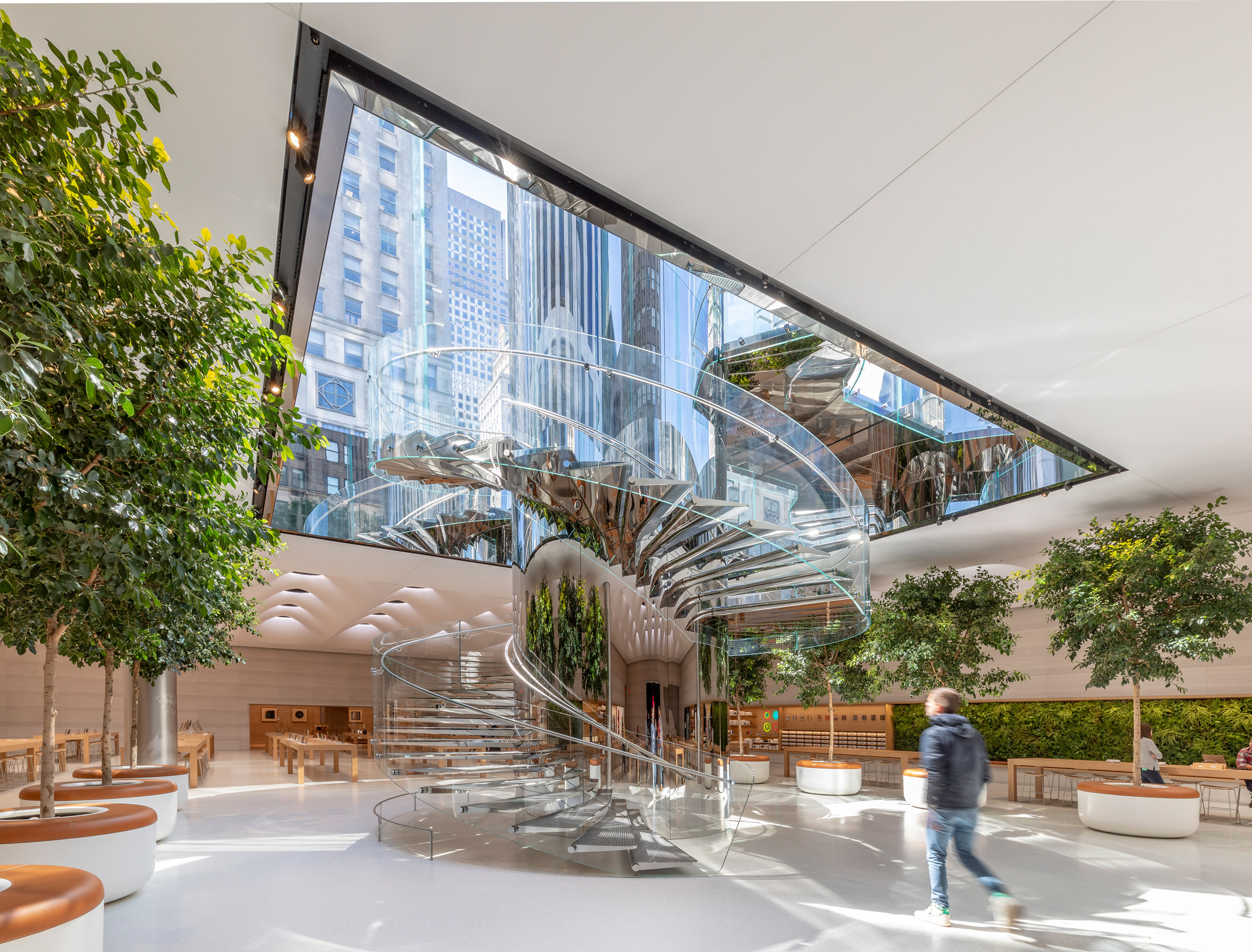 Before being closed for renovation, the space was "one of the most photographed attractions in the city..." said British architecture firm Foster + Partners. With one look at the glass cube entrance, your mind wonders what lies beneath the surface. We are here to tell you.
The Foster + Partners team began with restoring the glass cube, but their main focus was on the floor plan below. They decided to "dig deeper and make the store higher." Another crucial addition was the 80 skylights arranged in a grid along the ceilings that flood the store with natural light. This intricate ceiling is constructed to match the time of day and color temperature of the outside. Another treatment used to make the store feel in tune with nature, are the full sized trees planted inside the space.
Another new feature of the Fifth Avenue Apple store, is the redesigned spiral staircase. With a mirrored stainless steel drum that features 43 steps, instagram is begging you to take a photo here. The upper portion of the stairs is made up of mirrored walls and glass, which create optical illusions.