Written by: Visualhouse, Tech Office Spaces
Photography: Visualhouse
Over the last 15 years or so, Williamsburg has had a major face lift. Between the considerable amount of construction of luxury condos, and the growing social scene, it's hard not to want to be a part of it all. The long strip of destination worth hotels that was once a spot for local artists and creatives, is now completely revamped to lure in uptown city folks. Throughout the Williamsburg transformation, there was always a lack of office space. Development was mainly focused on residential experiences. But all of that is about to change according to Jeremiah Kane of Rubenstein Partners - the lead developers of 25 Kent Avenue.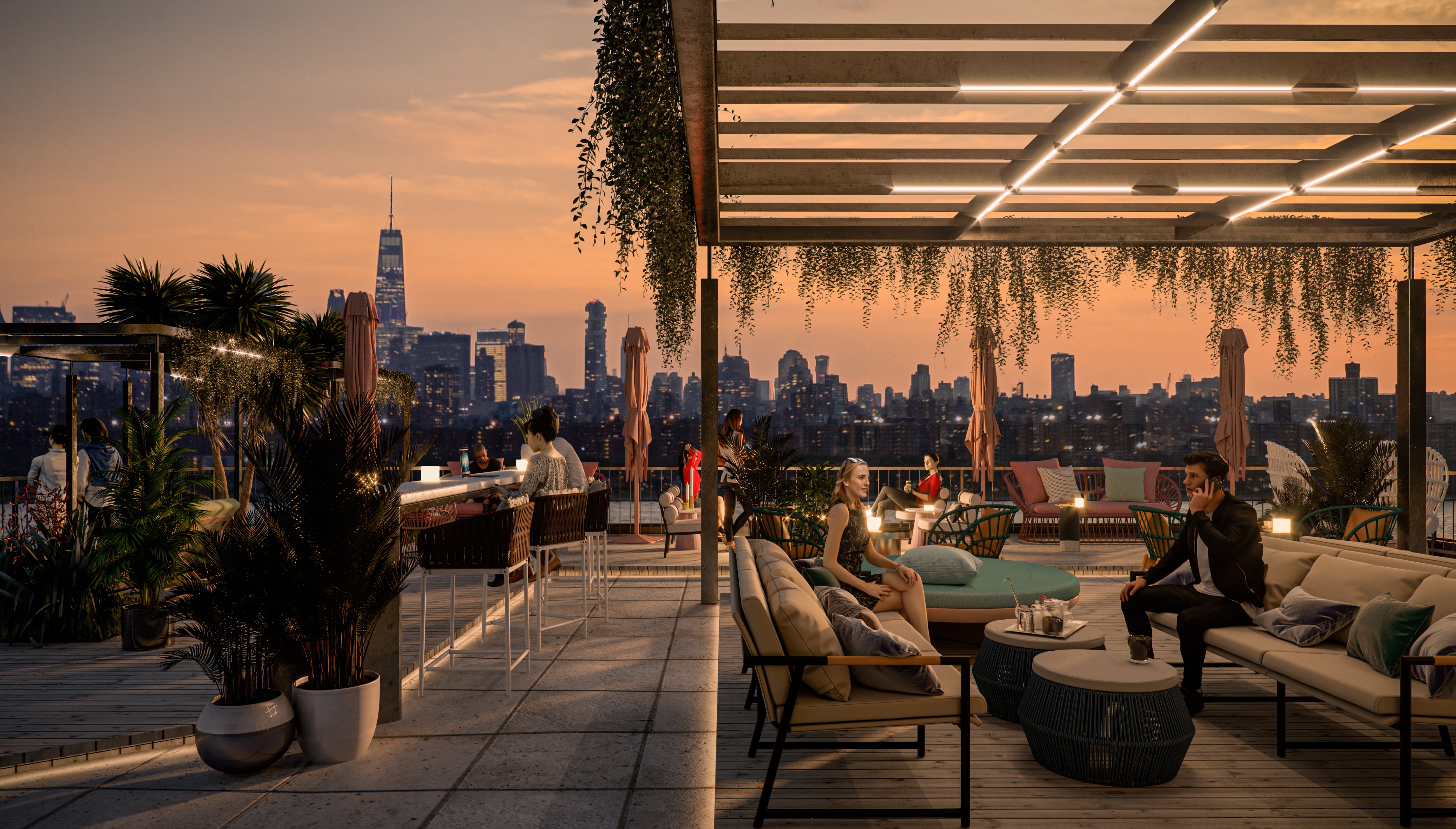 25 Kent is the newest office building in the borough. "In a lot of ways, Williamsburg and Greenpoint were 'live' and 'play' neighborhoods and 'work' was missing." With the grand unveiling of the 25 Kent space, they hope this 8 story space can be a solution to the problem.
At a first look, the 25 Kent building is a welcomed-space to the community. It looks like it is meant to be there, meaning that it is not just another shiny building. The revamped facade clearly pays tribute to the past and present manufacturing streetscape. With red brick, and blackened steel, it feels as if this office building has been a staple of Williamsburg since the beginning.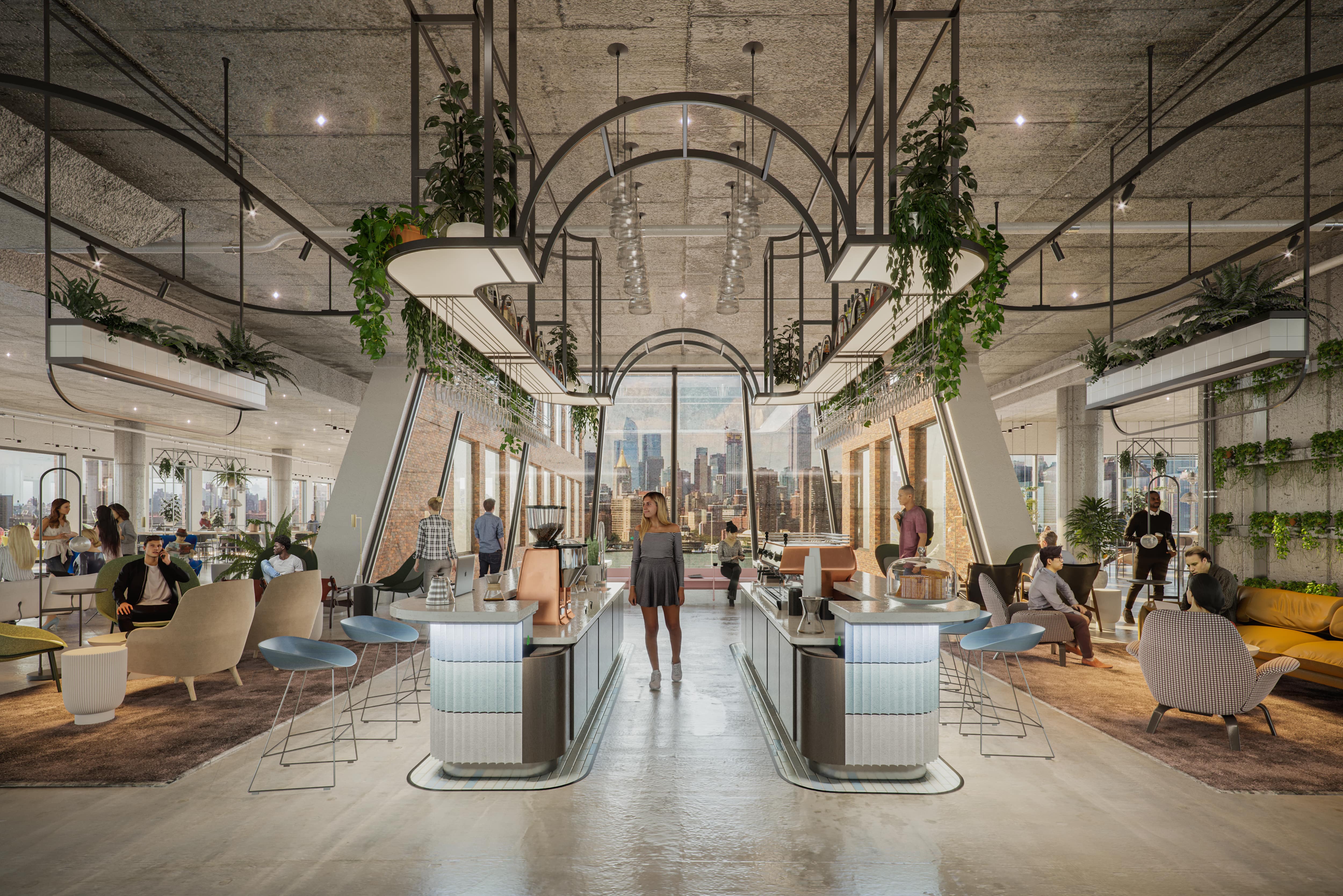 Visualhouse worked closely with the Rubenstein Partners team to develop a selection of renderings highlighting the exterior and interior spaces within 25 Kent.