Written by: Visualhouse, Curbed NY
Photography: Visualhouse
Just like that, another tower reaches its maximum peak. Well respected developer, SL Green has announced that One Vanderbilt has now officially topped out. The massive office tower, standing tall at 1,401 feet, is still not the tallest tower in this city - that inscription still belongs to the infamous One World Trade Center. However One Vanderbilt is most definitely dubbed the largest tower, and continues to have a
major impact on Midtown Manhattan.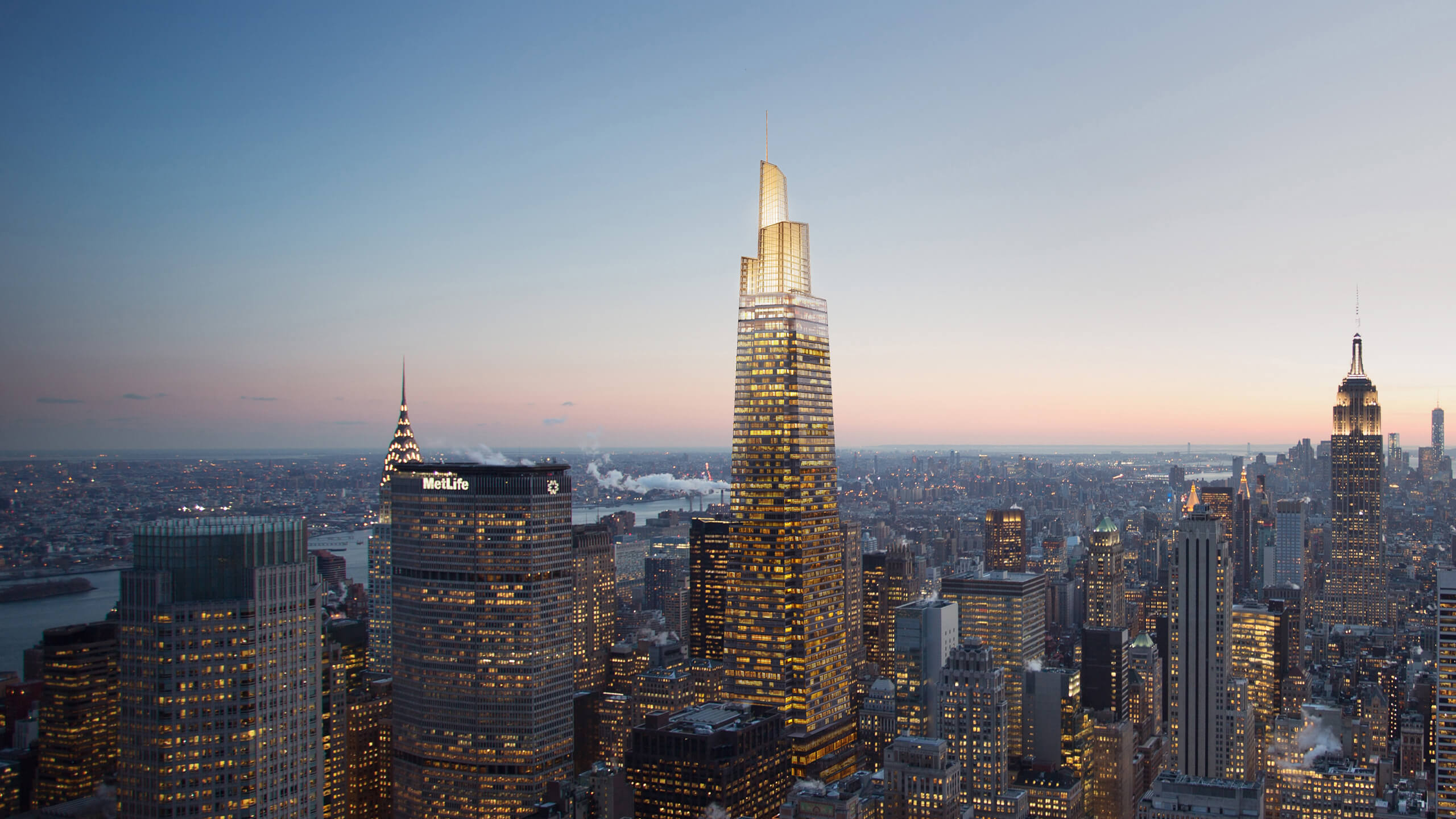 One Vanderbilt, carefully designed by Kohn Pedersen Fox, is clearly visible from the far out areas of Brooklyn and Queens. A clear depiction of the Manhattan's ever evolving skyline.
The design has vastly considered location, and spent time and effort to make sure that this tower doesn't feel vastly out of place. To achieve this goal, they set off the block-long stretch between 42nd and 43rd, to become a car-free plaza. This area will provide a transit hall that is open to the public, and can insure that even the highest tower does not obscure or hang about the landmark that is, Grand Central.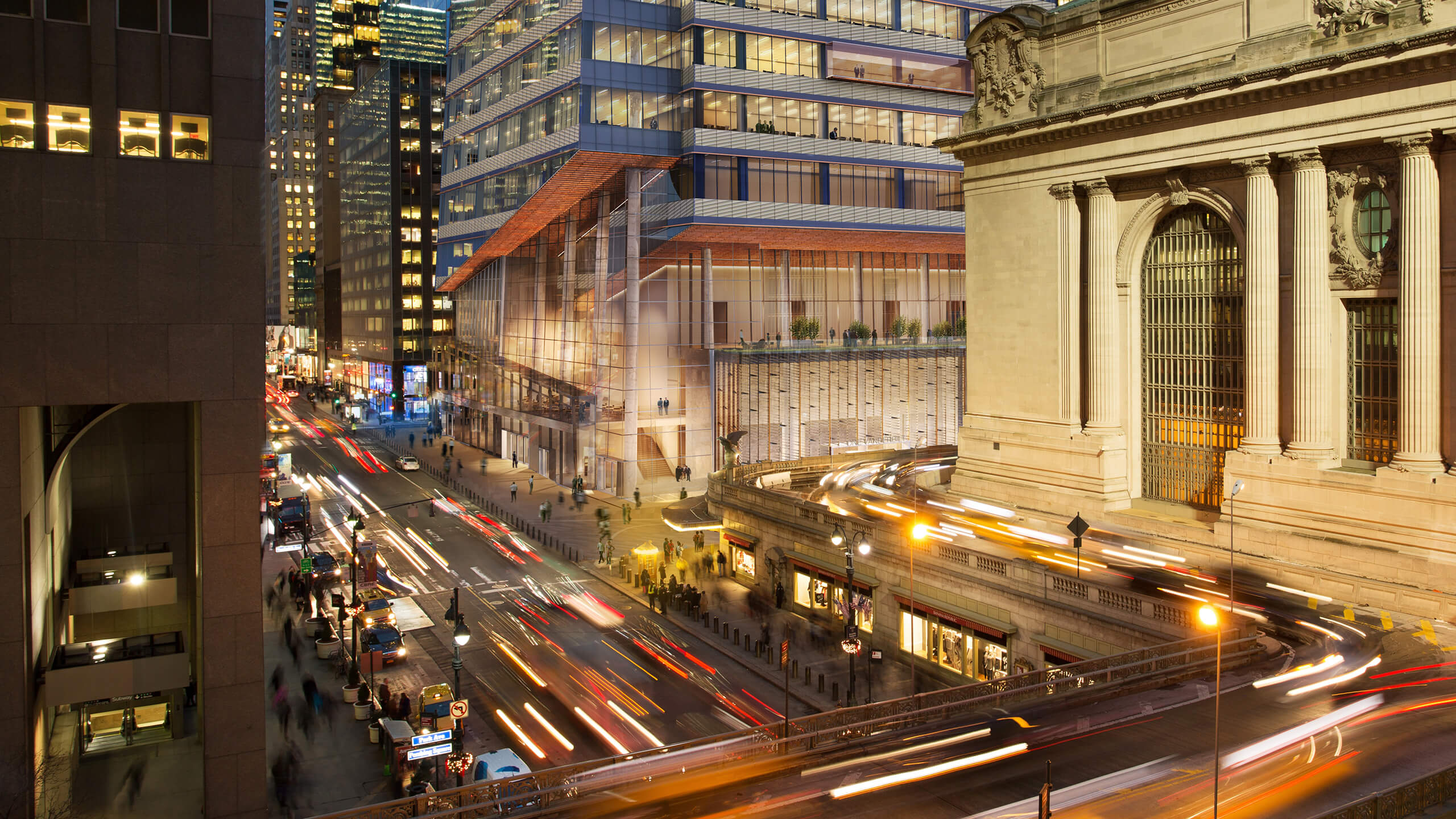 Visualhouse worked closely with SL green and Kohn Pedersen Fox on the initial marketing for this landmark NYC tower. When One Vanderbilt began to rise, it rose fast. The construction of the space ran months ahead of schedule and plans to open in about a year from now.