Written by: Visualhouse, Dezeen
Photography: Visualhouse
One River Point - a set of two towers that are positioned at a perfect right angles to each other. Why you might wonder? What an interesting way to position them. Well these two towers will be connected, but not on the ground level. If you take a look up you will see that these two separate structures will be linked together by a three-story bridge that closes their roofs. "Two soaring symmetrical towers join in a stunning glass sky bridge 800 feet above the Miami River" said Viñoly's firm.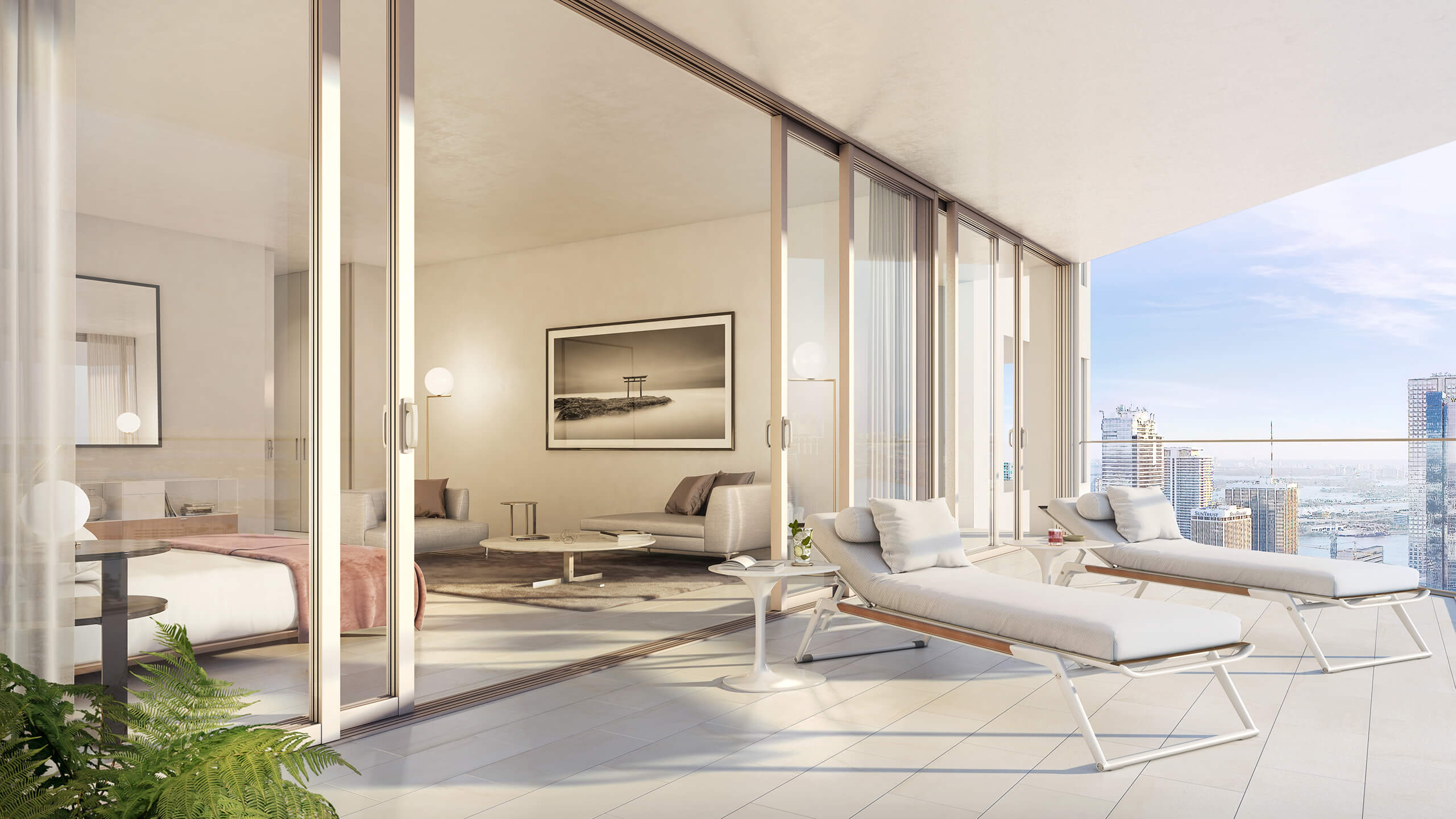 This unique L-shaped development was inspired by the natural shape of the plot it stands on. "Optimising light and views were Viñoly's principal focus in the design of the building. Each residence enjoys uninterrupted exposure to the spectacular vistas of the river, city and bay." The Visualhouse team was able to create renderings that showcased just that. These floor to ceiling windows and carefully laid out interiors are the perfect space for a Miami resident to relish in the experience.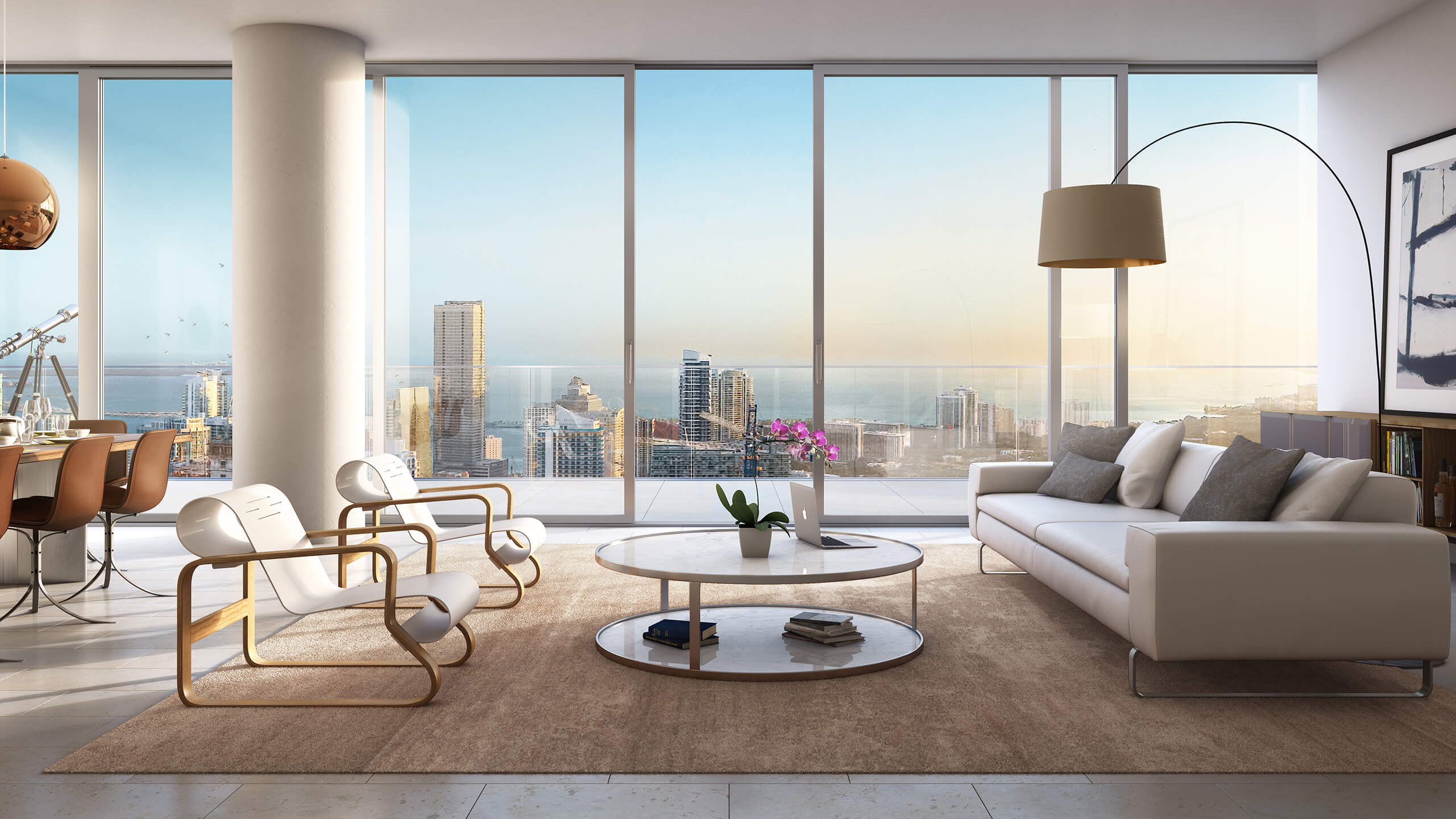 Sasaki Associates, a landscaping firm from Massachusetts designed elements for the outdoor spaces such as - a riverfront promenade, a palm tree court, gardens and a pet park. But it doesn't stop there. Some additional key design elements include a waterfall in the entrance as well as a rooftop pool in the sky bridge.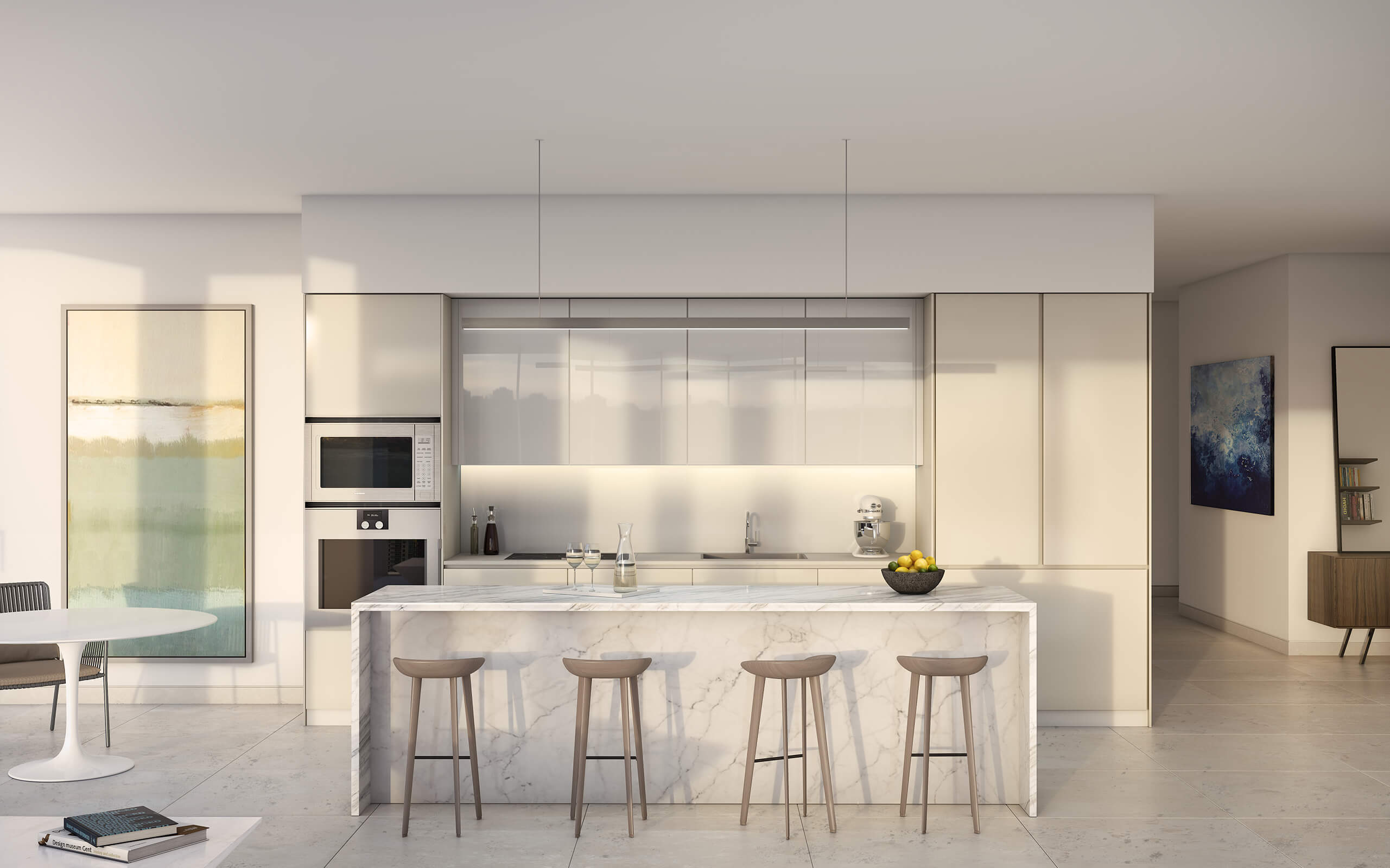 Visualhouse worked closely with the design teams and Kar Properties to bring this iconic development to life.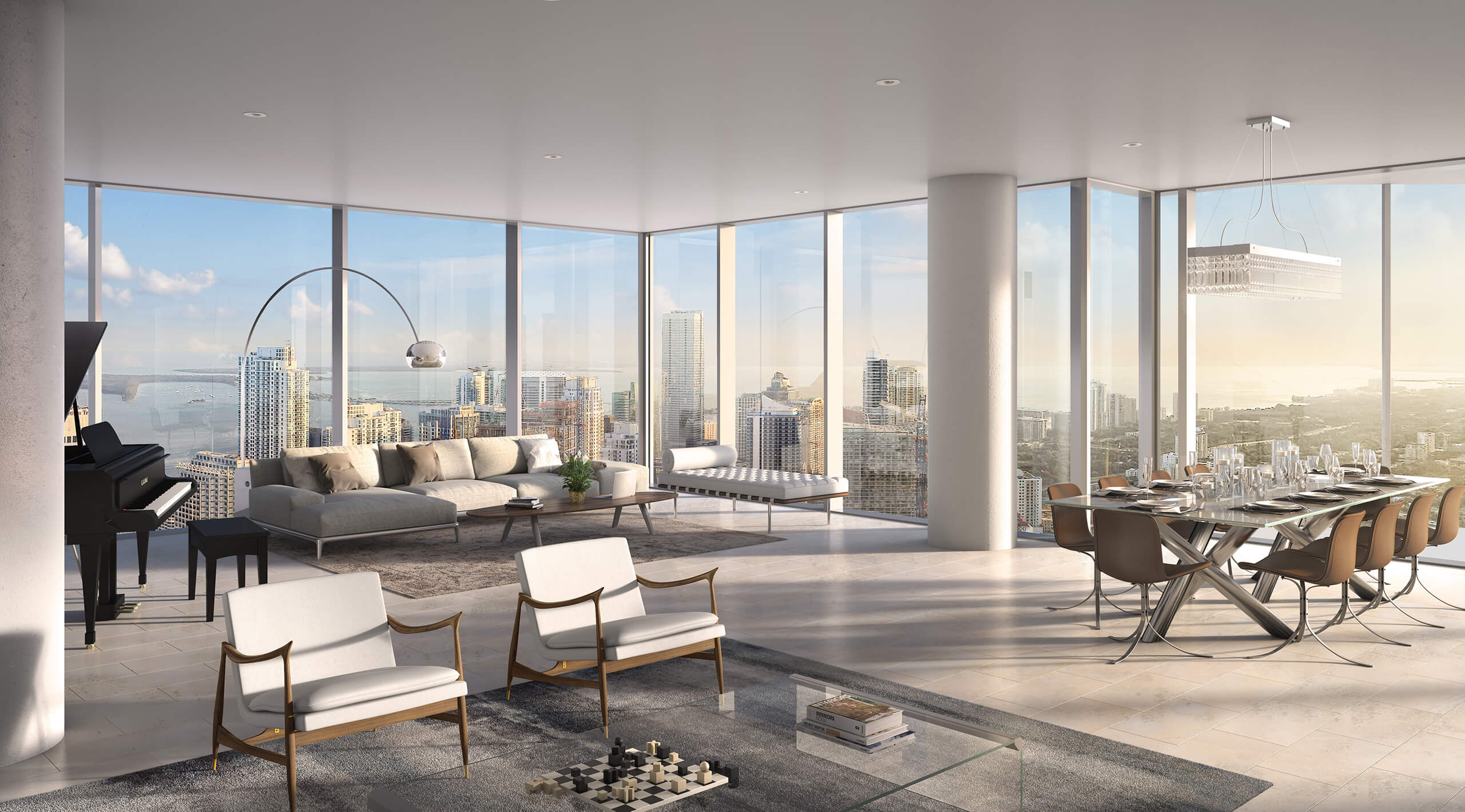 One River Point is just the beginning of continuous efforts to develop the Miami River District. Viñoly is excited to be a part of this period of growth and activity.