Written by: Visualhouse, NewYorkYimby
Photography: Visualhouse
New photos offer a first look at the interior of the "boldly re imagined structure" that is - 10 Jay Street. Boarding the shores of DUMBO, Brooklyn, this newly redesigned building is a sight for sore eyes. Jay Street is a land marked property that was originally constructed in the year 1898 and served as a Sugar Refinery. Many years later, the space was converted into a winery, and today stands tall as an impeccably designed office space. I mean who wouldn't want to work there - am I right?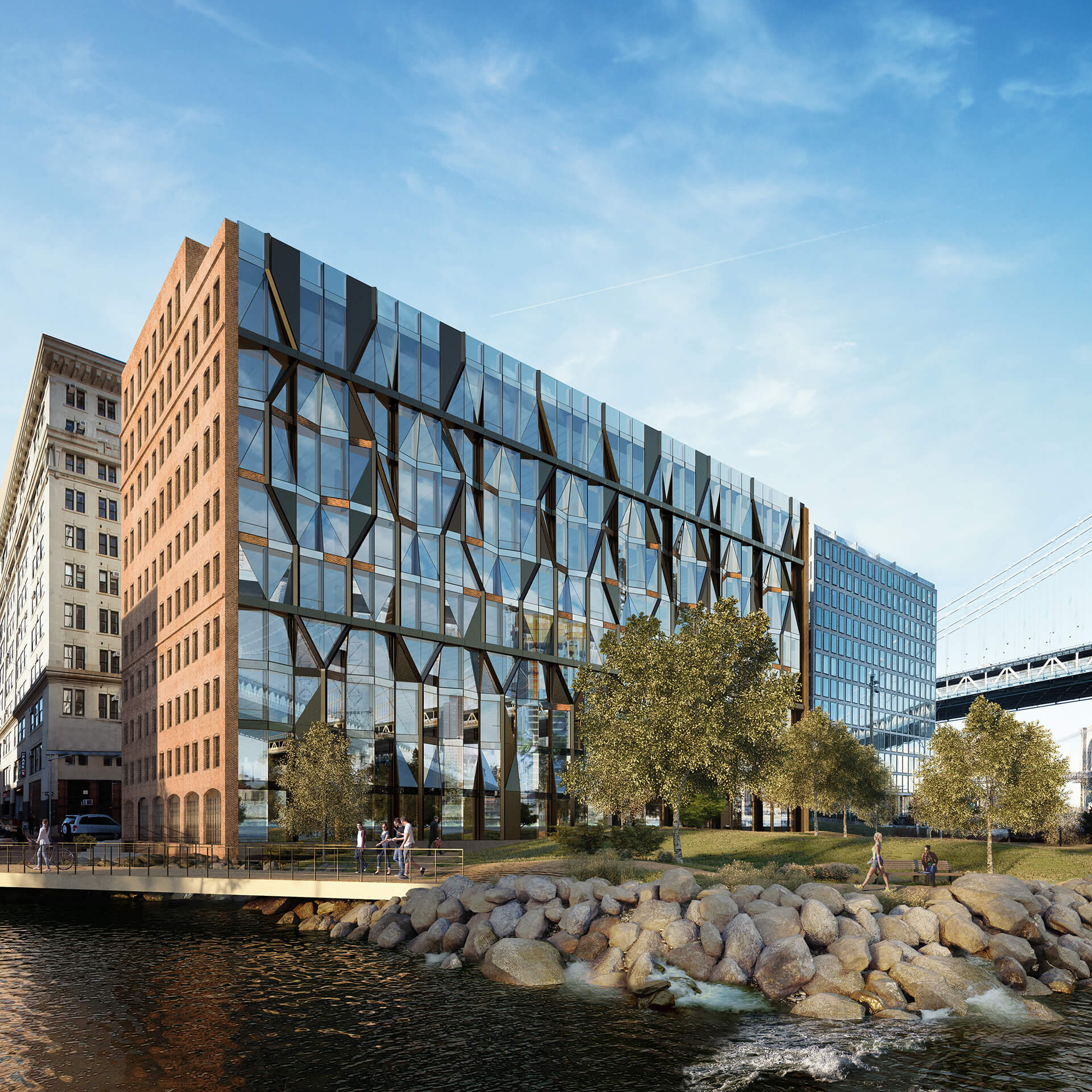 The entire conversion left us with 10 floors, 230,000 square feet of office space, vaulted ceilings and over sized windows. The Developers on the project, Global Partners and Triangle Assets, had initially intended to design the space for a residential build out. Later down the line of the project, they decided to shift gears and transform 10 Jay into an office space.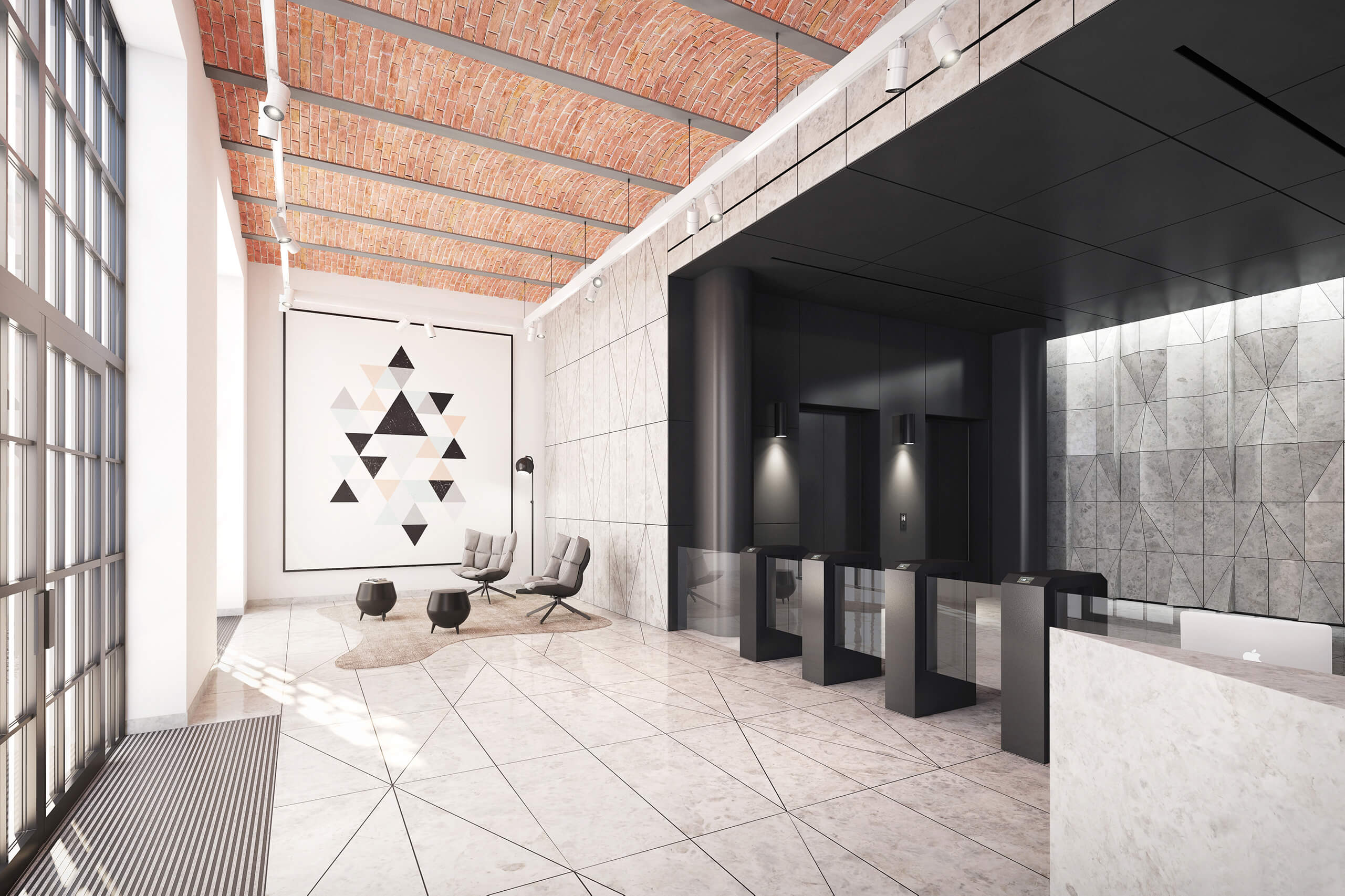 Design decisions were made by ODA's New York team. The purpose of the crystalline structure on the facade was to reference the building's "sweet" past - pun intended. The leftover facades were meant to keep the structures existing red brick masonry. By doing this, the building makes more of an appropriated presence with the surrounding architecture.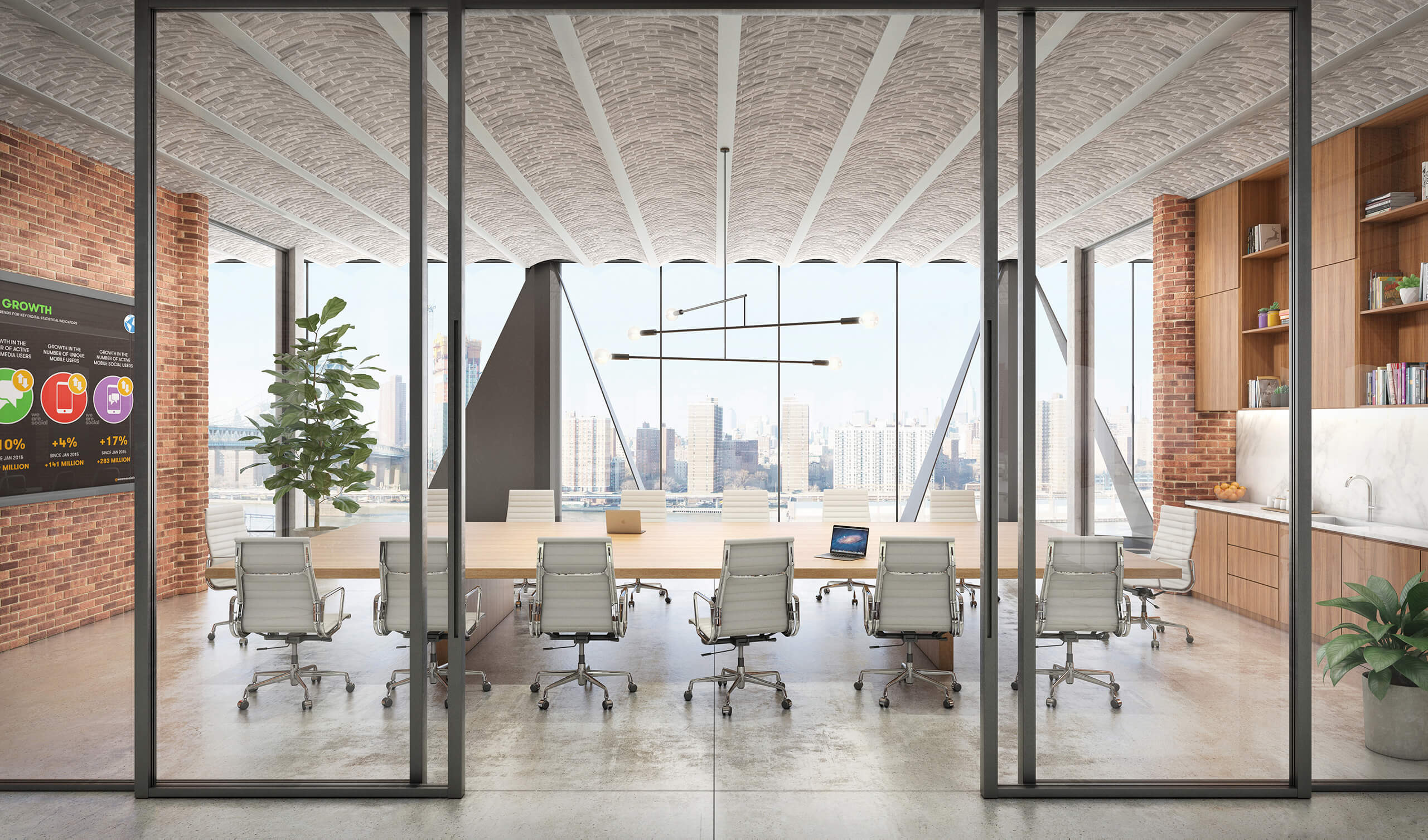 "It's a fresh approach to preservation; the mixed-use program gives the building a new purpose, shifting business hubs from city centers to peripheral neighborhoods, making DUMBO a place to live, work, and play. The outcome is intended to be both beautiful and provocative. I believe 10 Jay will stand as an example for growing cities around the world."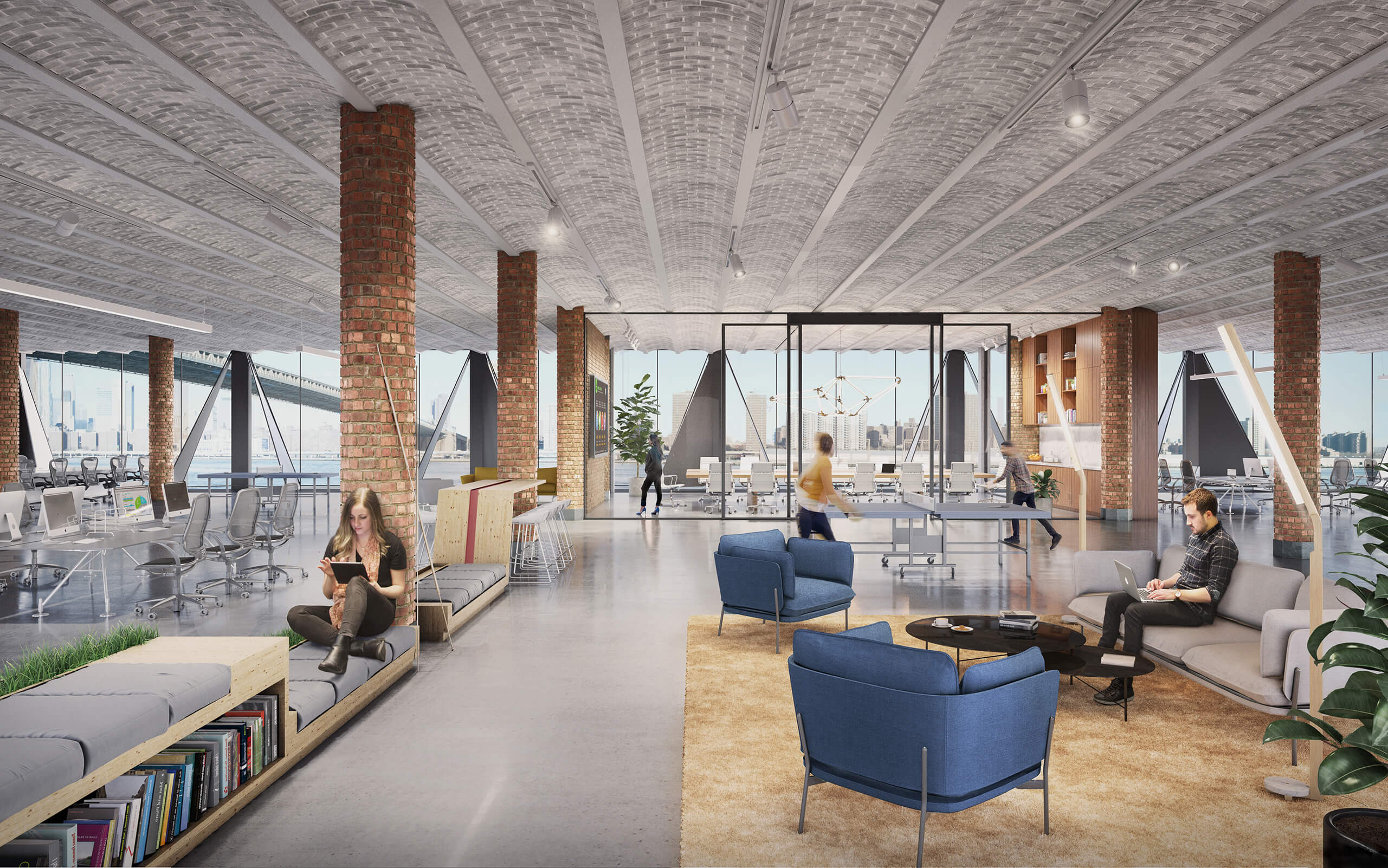 The Visualhouse team worked closely with the ODA team to create realistic renderings that gave potential tenants a very real idea of the space.