Written by: Visualhouse, Curbed NY
Photography: Visualhouse
The secret is out! Central Park Tower shares it first public listings with the New York community. Officially, sales were launched last year.
Now the blanket has been lifted and you can find Central Park Towers first public listings all over the internet. The listings price points are still very much marketed towards NYC's finest. Some could even be close to the top of the list of NYC's most expensive homes. A 112th floor five-bedroom space is priced at $63 million. If that is a bit out of your price range, the 33rd floor two-bedroom is going for $7 million.
Included in the "simplex" layout, you'll find yourself in the grand salon eating at a table for 10, listening to someone playing the piano while you walk your guests through the galleries. What you don't show them, for the sake of privacy is the formal "master wing" comes fully equipped with a sitting room, dressing room, and its own entry foyer off of the private elevator.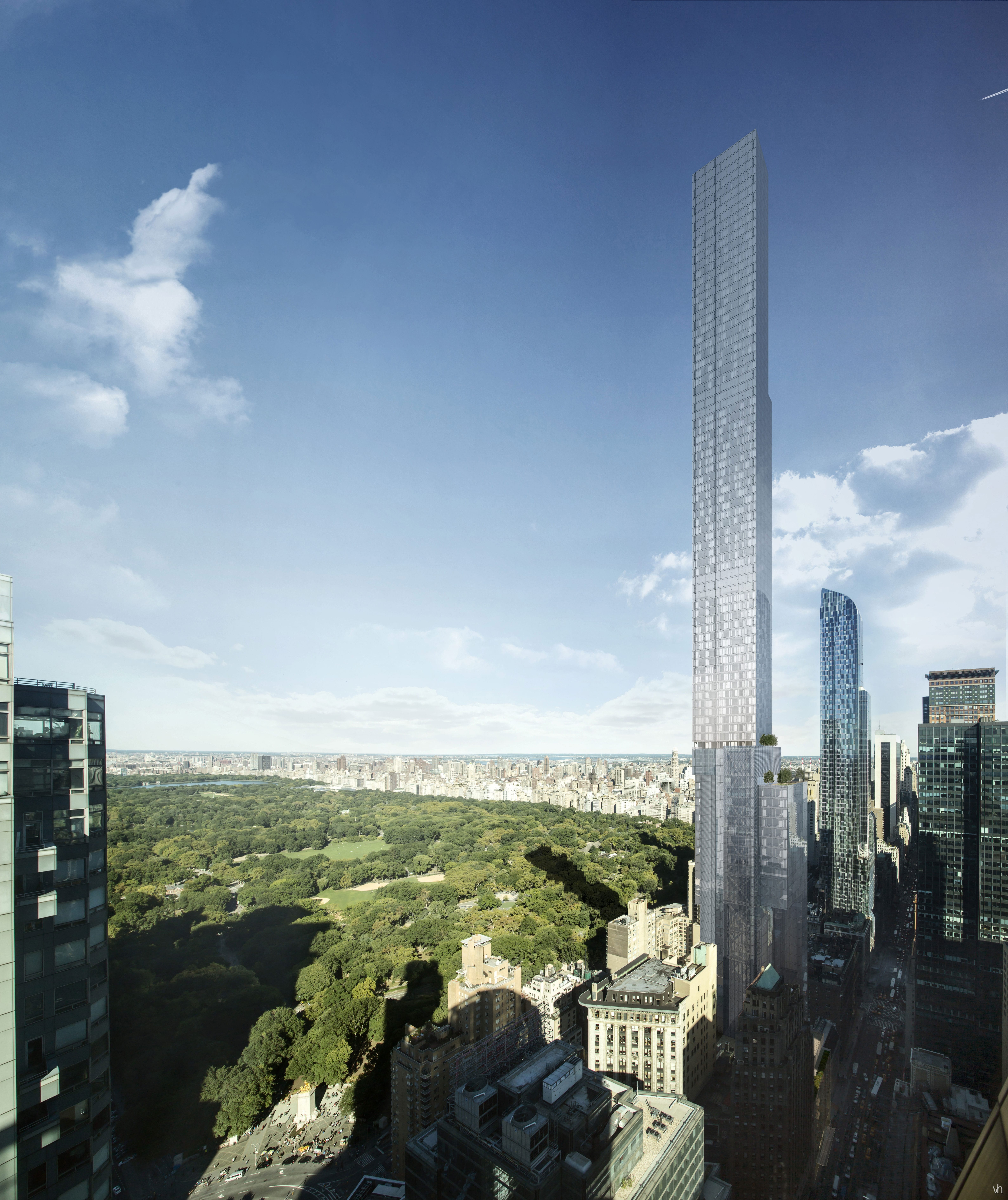 When you become a resident here at Central Park Towers, you also become a member of the 'Central Park Club'. This allows access to the massive indoor pool as well as the other 50,000 square feet of amenity space. The 1,550 foot tall building will be the home to 179 apartments, starting on the 32nd floor. Most units have a large open layout, allowing each resident the comfort of designing the space in their own unique way. The smallest units will measure to me about 1,435 square feet while the largest will scale at a massive 17,500 square feet. "A mega mansion in the sky" .
Visualhouse worked closely with Architects Adrian Smith + Gordon Gill and the client Extell on the initial imagery for the tower. These images give you a good visual of just how much the Central Park Tower will stand out of the crowd of Manhattan skyscrapers. With completion to be expected sometime next year, Extell Development Company is very proud to be a small part of a big historical change.
Designed by Adrian Smith + Gordin Gill Architecture, this is a structure you just can't miss. Extell will be handling all sales and marketing for the tower, with the first closing to be expected in the beginning of 2020.