Written by: Visualhouse, Curbed NY
Photography: VH, Gothamist, 6SQFT
The plan is to "revitalize East Midtown in one big swoop" as described by local City Council Member. The project to replace the Union Carbide Building in East Midtown with a 70-story tower have officially been approved. The idea is to raise and replace the existing 52-story tower with a newly designed skyscraper, thanks to Foster + Partners. Surprisingly, this is one of the first plans that will utilize the business districts rezoning efforts in 2017. But I don't work here? How does this benefit me and the rest of midtown? Well, as a part of the business deal, the $42 million in investments toward the project will also go towards pedestrian and transit upgrades. New subway entrance and repairs to the Metro North - I'll take it.
The Visualhouse NY team worked closely with the clients creating marketing collateral of the building. These showcase and simplistic design of a clean office space.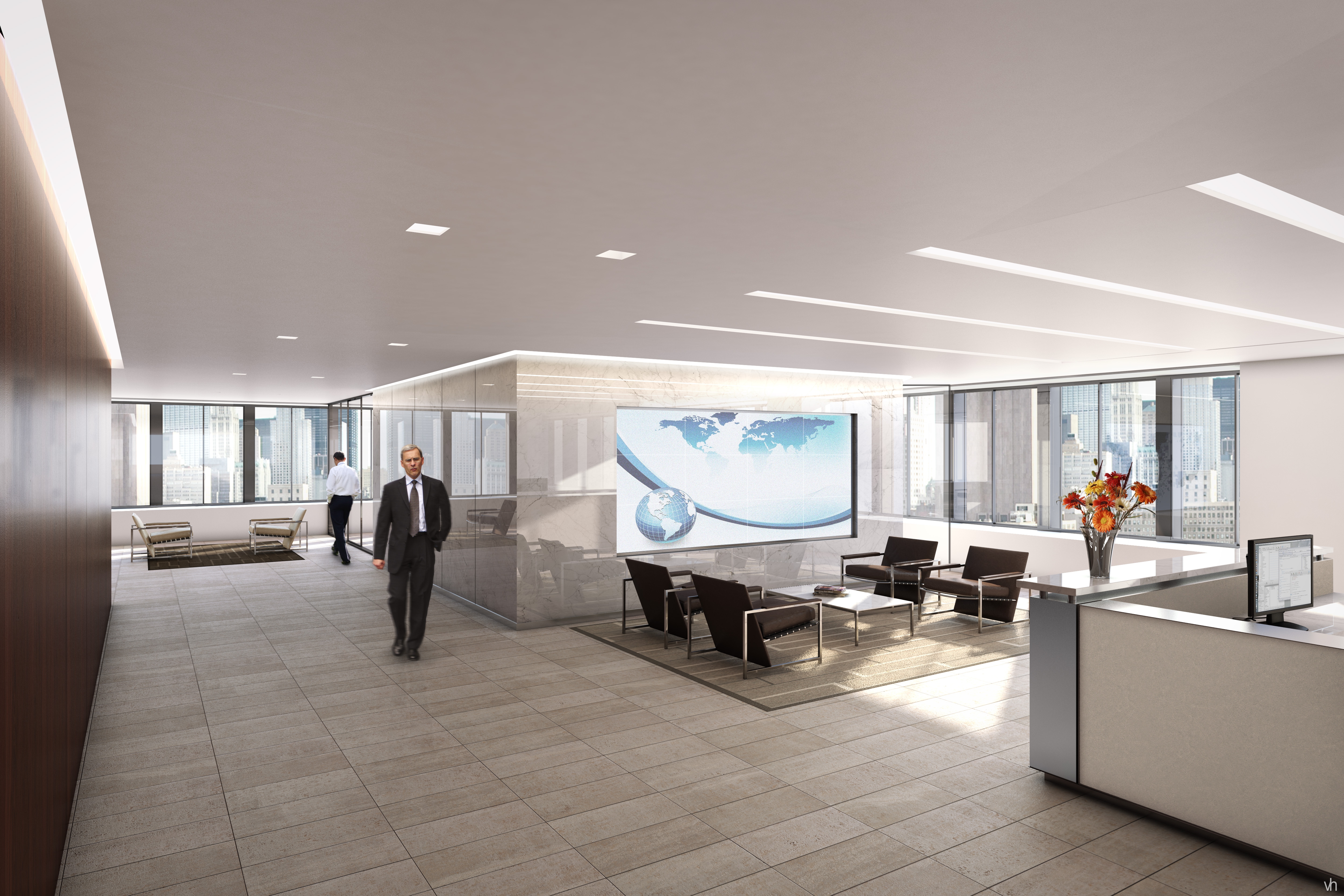 The purpose of the rezoning is to continue to make East Midtown a transit rich district. It is the first project to take on this challenge, and the hope is to entice more of this type of work moving forward. The new structure will centralize all of JP Morgan's employees in one space.
Back in 2018, JP Morgan Chase had filed a zoning text amendment. What they wanted to do is shrink the size of the base space of the building - from 10,000 sf to 7,000 sf. Originally this request was denied and said to be unfeasible. But they weren't willing to take no for an answer. Critics went ahead and designed the plan anyway.
Upon presenting this resolved plan back in February, they are approved to move forward.