Written by: Visualhouse, Forbes
Photography: Visualhouse
With a growing city like Los Angeles, is it only right that the upcoming developments fit the part. Here is a first look at the Park Hyatt Residences that are a part of Oceanwide Plaza. It is said that the three towers will be the tallest residential buildings a part of the LA skyline.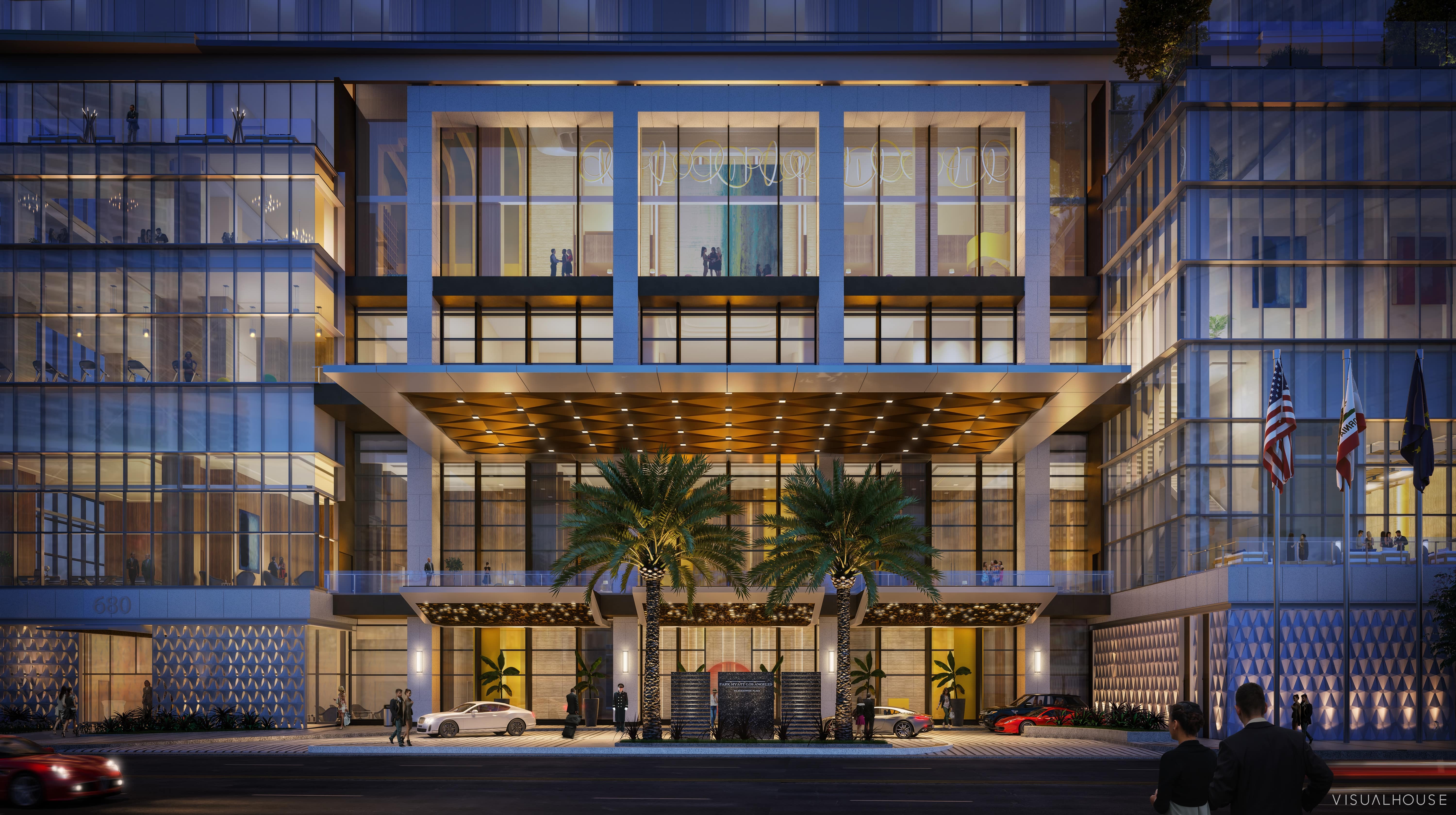 Lead designer, Allessandro Munge, took a very specific approach during the designing of these residential units. With inspiration of the "ombre effect" in the moody sky, the concept for these condos were prioritized around that unique view. "The first thing you see when you open up the front door, is your views of the exterior." It was extremely important that the focus is kept on the what is outside. This idea influenced a very minimalistic design approach to the space. "I didn't want any noise on the interior" Munge said.
By relying on the open layout, Munge was able to make design choices that would avoid any visual barriers. Simplistic creative decisions such as, keeping kitchen cabinetry one seamless color and adding in details on a small scale really allowed the human eye to stay focused on the outside view. This is not to say that the interior is bland. These are of the Park Hyatt brand, and must make a statement.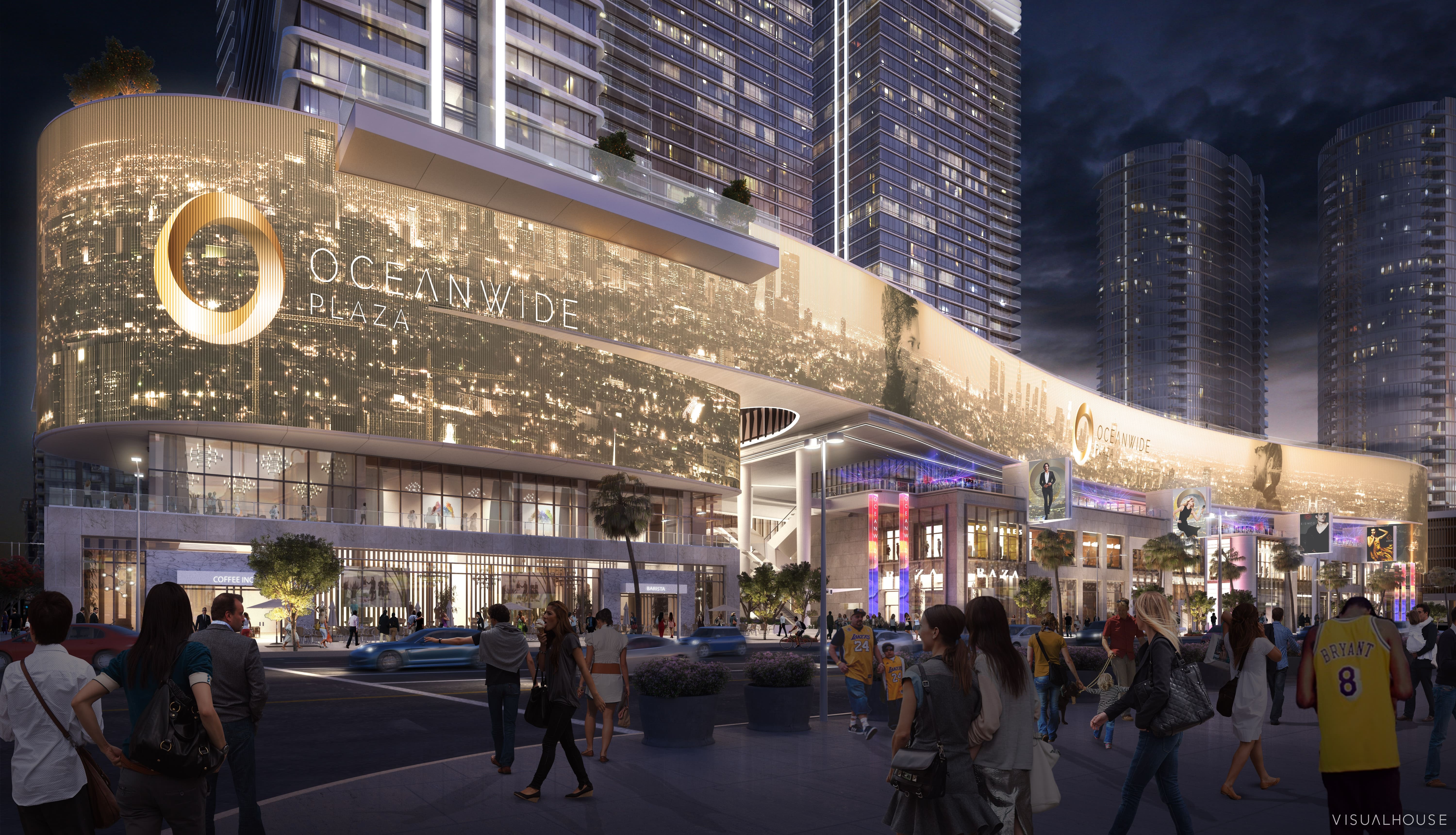 To give the space a more "homey" feel, Munge decided to stretch the kitchen island a great length. This stylistic choice will provide an open barrier between kitchen and living room, while also welcoming guests to dinner plans.
The design for the bathroom however is much more intimate. The goal is to "...be that you're floating in the sky." With a deep black, one color design principle, the space is minimal and functional.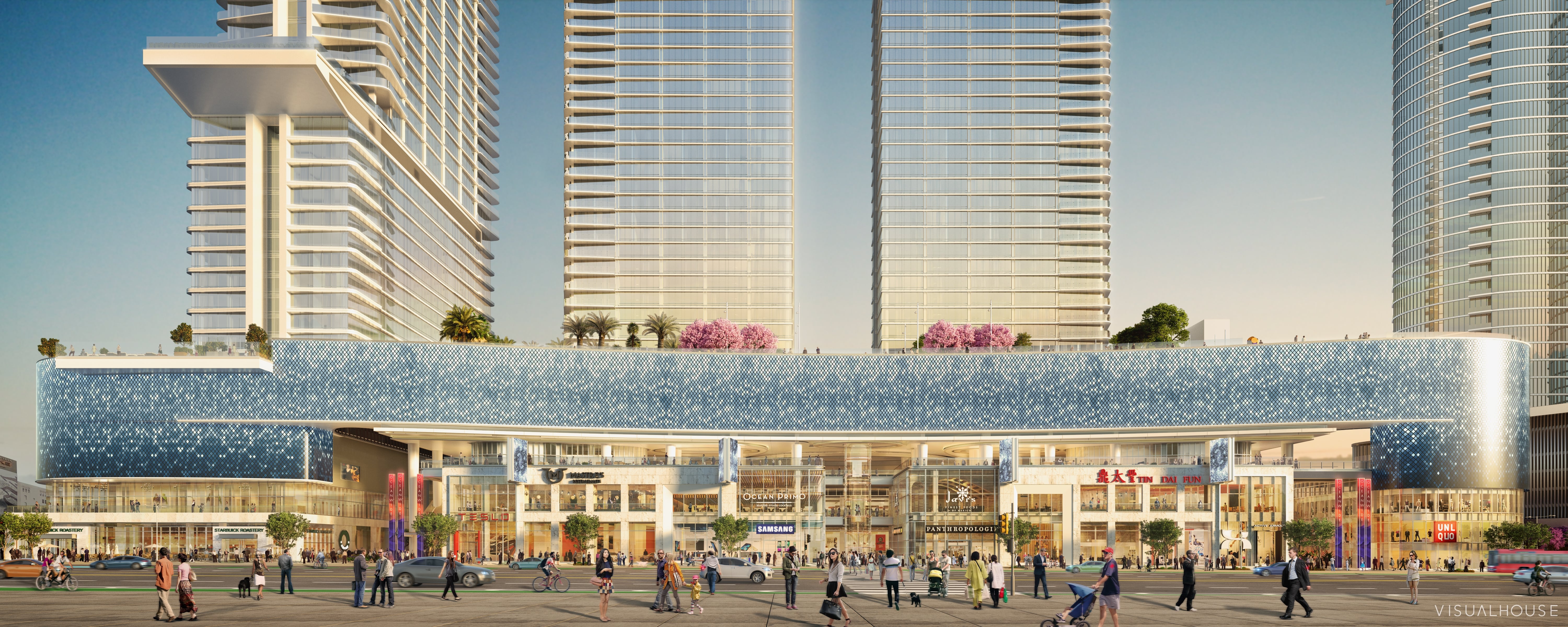 Visualhouse worked closely with the RTKL and the Oceanwide Team on the projects wider marketing campaign. We're excited for the projects launch this year.
With the completion of Oceanwide Plaza getting closer, a large mix of retail, restaurants and amenities will compliment the new residential spaces. Excited to see the final product? Not to worry. These three towers are set to be completed in 2020.