Written by: Visualhouse, Curbed SF, Biz Journals
Photography: Visualhouse
Luxury. Often a word that is overused and underappreciated. A word that is thrown around for every 'upscale' new project. However luxury has a much deeper meaning. The proper definition of luxury is 'the state of great comfort and extravagant living.' Extravagant. Now that is a word you don't hear too often. I would say that is the word that can accurately describe the building that is, 181 Fremont.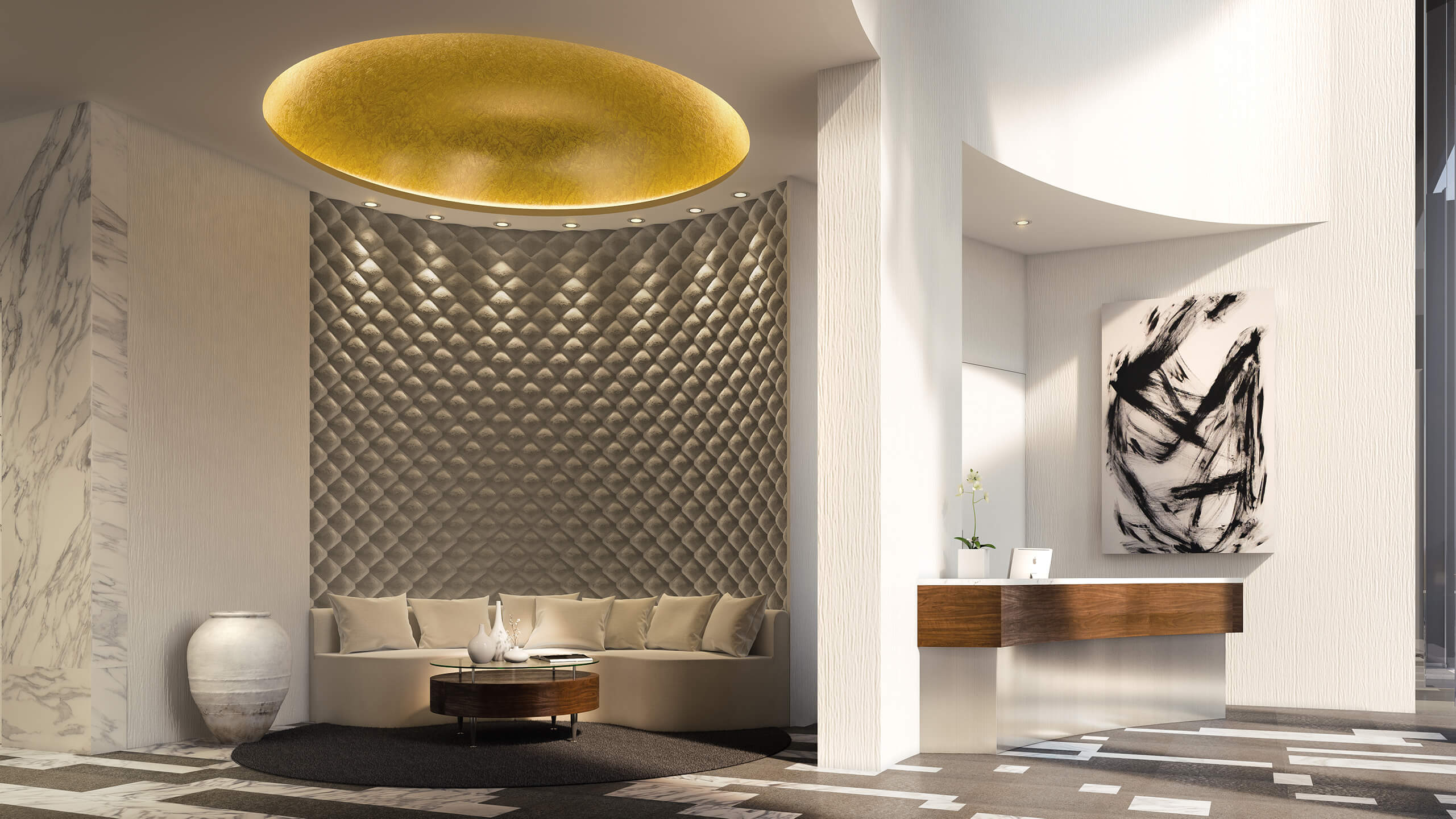 This $850 million, 55-story, mixed-use tower has recently been partially occupied by Instagram. Filling up the first 34 floor with insta-stories and likes, they had no trouble leasing out the space. But the real interest pushes past the popular social media tenants, and onto 35th floor.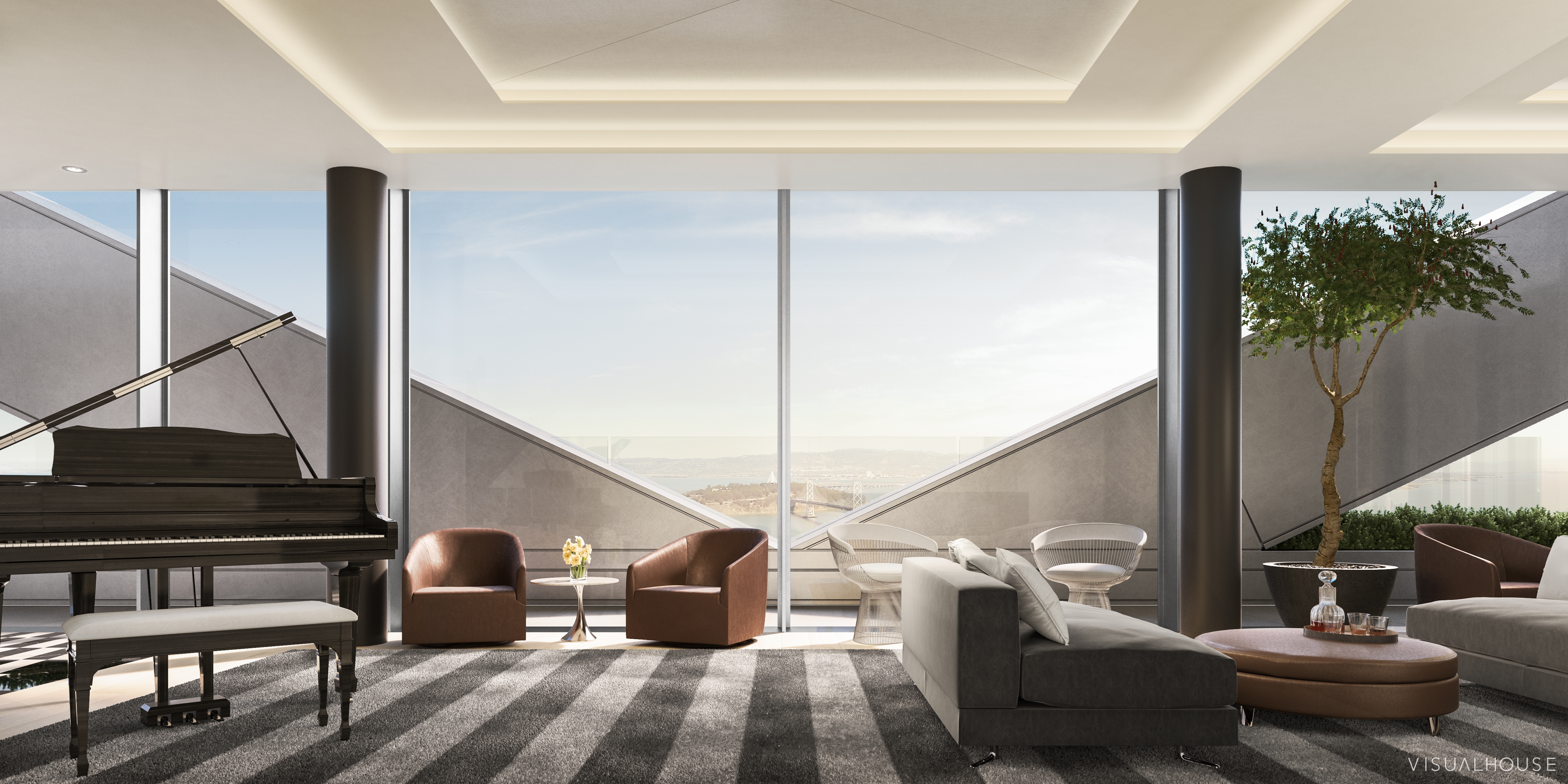 Standing as the tallest residential building on the West Coast, Jay Paul Company, the San Fran developer, had a good idea of what this building could mean to the city. With its head turning exterior covered of shingled glass and tapered spire, this building cannot be missed - even if the sun is shining directly in your eyes!
As the newest residents enter the Fremont Street lobby, they shoot up the elevator to get to a place they call home. But before they arrive at their floor, the option of chilling out in the Sky Lounge is hard to decline. Whether they want to grab a drink and read a book in the library, or take a spin class to release some stress, this stunning amenity is readily available to each resident.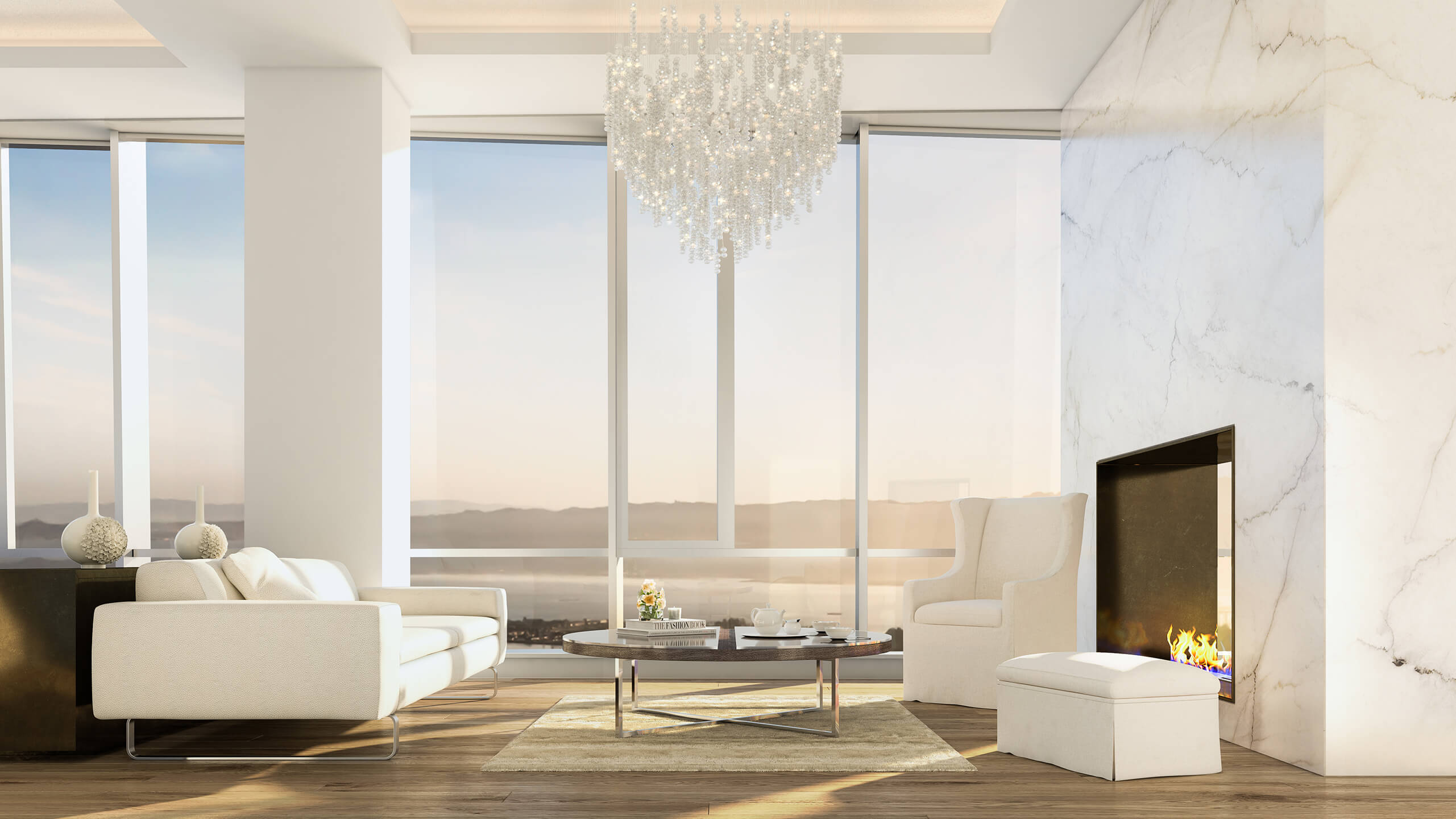 Finally we have reached the sky high homes. These $6.4 million pads make it easy to lose your breathe. Between the handcrafted French door handles all the way down to the Italian marble bathrooms, it is safe to say that the 'Average Joe' will not be residing in this home. These suites, entirely designed by Charles de Lisle, are for the elite to wine, dine, eat and sleep.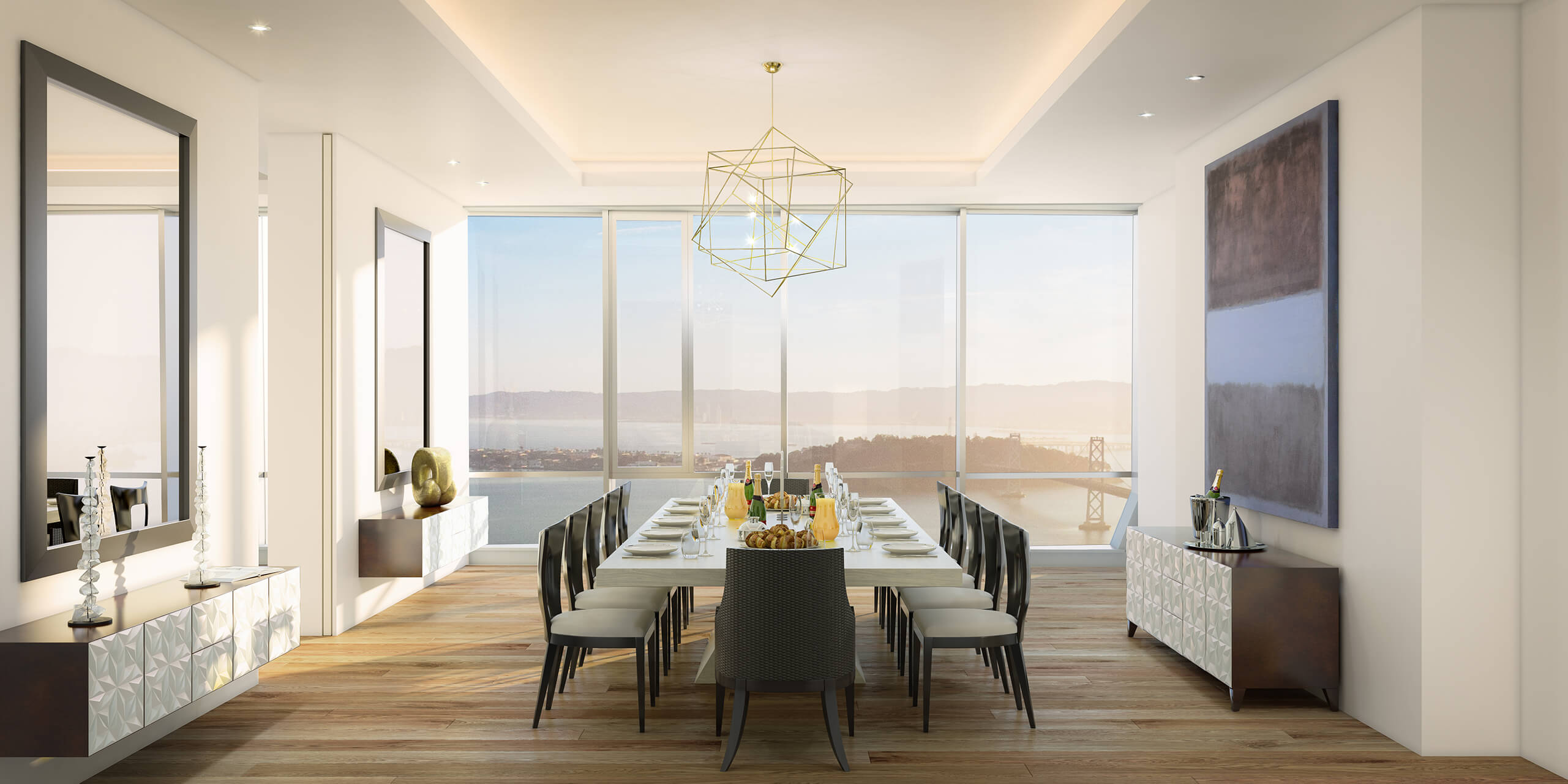 Should you be lucky enough to call 181 Fremont home - I think it is safe to say, you've earned it. With that being said, get back to work.