Written by: VISUALHOUSE
Photography: VISUALHOUSE
At the center of Downtown Los Angeles, Silverstein Properties is leading the charge with a visionary renovation project, transforming the US Bank Tower into a hub for modern business and collaboration. The goal of the ambitious renovation is to provide more dynamic and collaborative workspaces and amenities, meeting the evolving needs of businesses thriving in the hi-tech, fintech, legal, and financial sectors.
To envision and market the breathtaking new renovations for US Bank Tower, VISUALHOUSE's creative and production teams were tasked with creating compelling campaign content. VH team's innovative approach brought the project to life, showcasing the building's potential to prospective tenants and the world at large.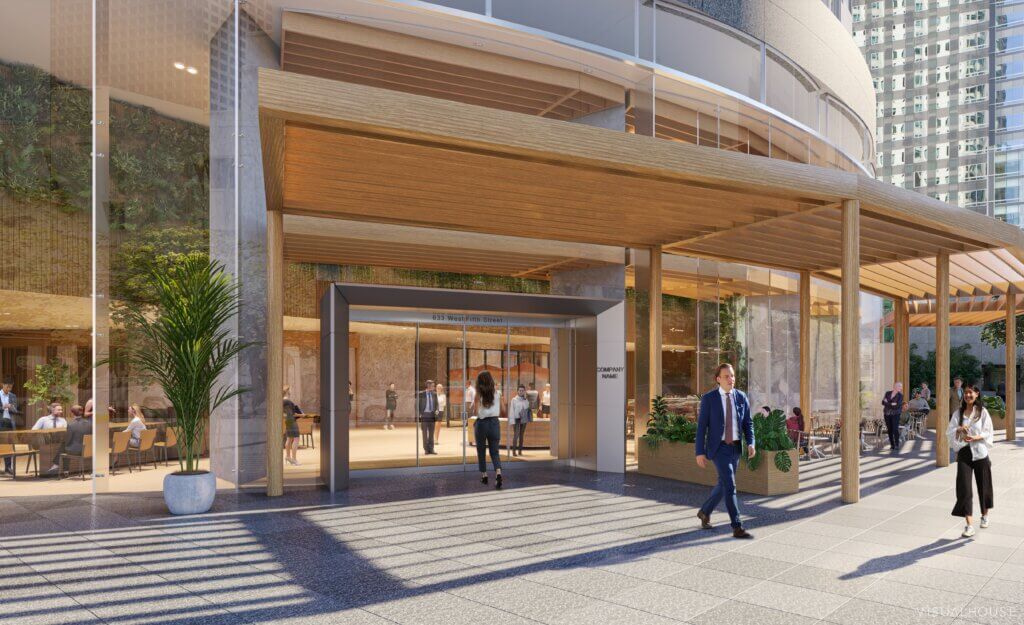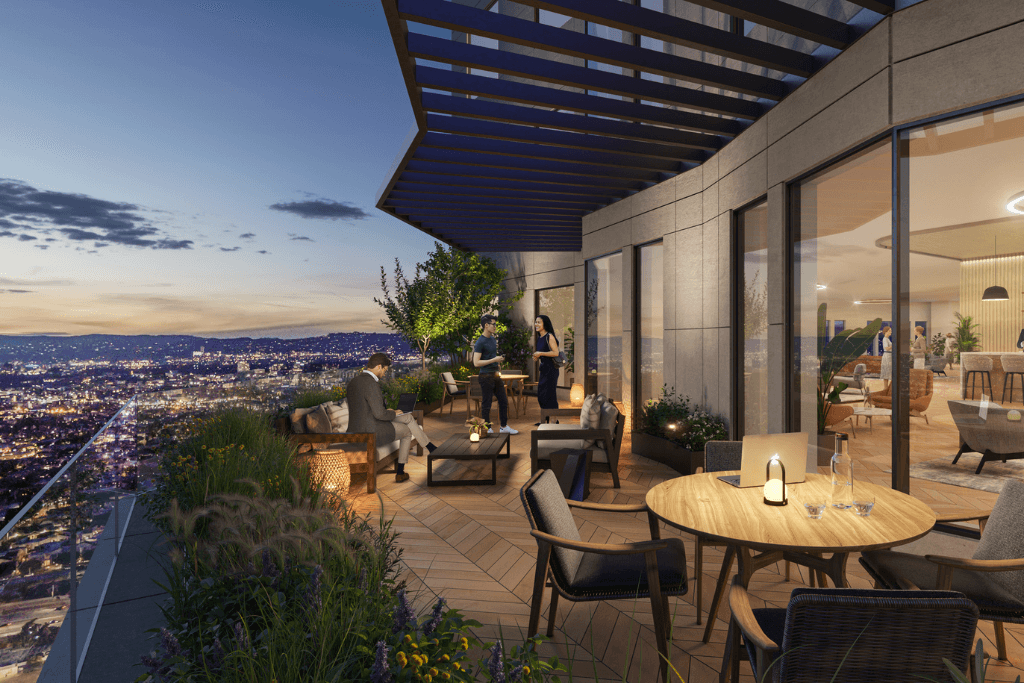 Key features of the renovation include a complete redesign of the lobby and entrances, offering a grand and welcoming first impression. Silverstein Properties also curated a range of food and beverage options, catering to every taste. From casual grab-and-go eateries to upscale fine dining and catering services, the tower now offers a delightful culinary experience.
Recognizing the importance of seamless vertical transport, the project included a full elevator modernization, ensuring efficiency and comfort for tenants and visitors alike. To foster collaboration and creative exchange, meeting spaces were bolstered, providing versatile areas for teams to come together and brainstorm innovative ideas.
One of the standout highlights of this grand transformation is the reintroduction of the 54th floor as "The Vista." Exclusively reserved for building tenants, The Vista is a hospitality-inspired destination spanning an impressive 15,000 square feet of amenity space. It boasts curated food and beverage options, offering a truly exceptional experience. The space is equipped with event and conferencing areas, flexible workspaces, and modern meeting and pitch rooms, making it an ideal venue for both work and social gatherings.
The US Bank Tower renovation project has truly breathed new life into this iconic tower. The fusion of creativity and corporate efficiency, along with a variety of amenities, elevates this building to new heights. As Downtown Los Angeles continues to evolve, the US Bank Tower stands as a shining beacon, attracting businesses that seek an exceptional workspace in the heart of this dynamic city.
For new project inquiries, please email [email protected] with your project details. We look forward to hearing from you.