Written by: VISUALHOUSE
Photography: VISUALHOUSE
This month, the iconic SIGGRAPH conference celebrated its remarkable 50-year legacy as the ultimate platform for unveiling the latest trends, innovations, and breakthroughs in the realm of computer graphics and interactive techniques. This year's edition, held in the vibrant city of angels, proved to be a veritable playground of visual wonders, spotlighting the magic that brings our favorite films, games, and cutting-edge technology to life. Let's dive into some of the highlights from this year's conference.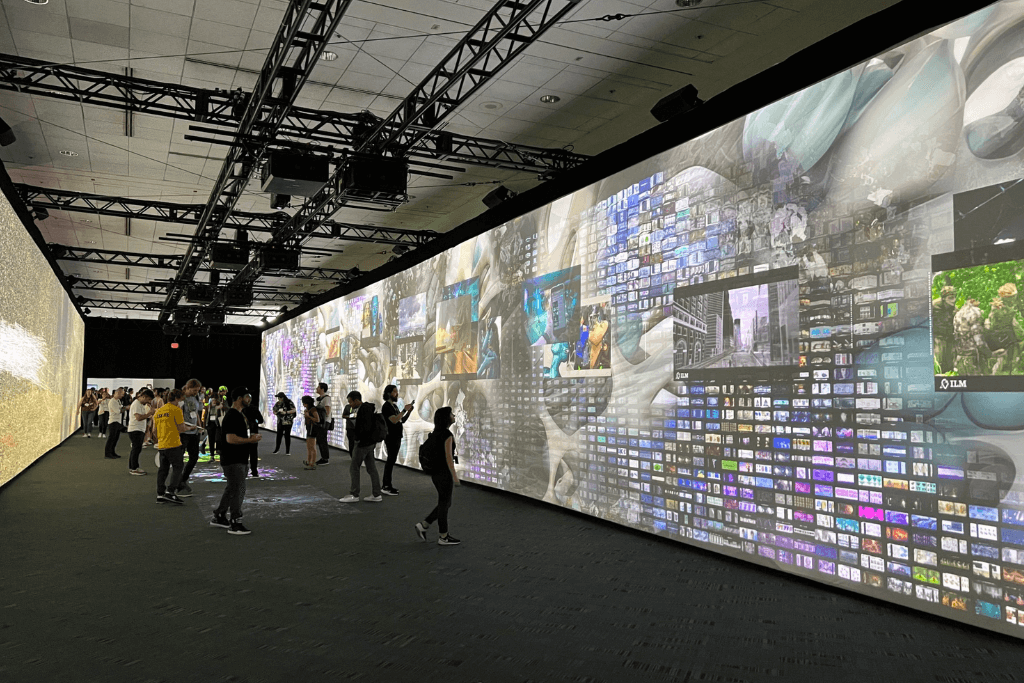 A Half-Century of Innovation Unveiled in the Anniversary Time Tunnel
As attendees stepped into the SIGGRAPH 2023 venue, they were immediately greeted by the awe-inspiring Anniversary Time Tunnel – a monumental immersive experience created by ACM, Autodesk, and a student team at the University of California, Santa Barbara. Stretching over a hundred feet in length, this mesmerizing exhibit projected animated sequences on its walls, narrating the remarkable journey of the computer graphics industry over the past 50 years. It was a vivid reminder of how far we've come, from early days of pixel art to the stunningly realistic virtual worlds we enjoy today.
Unreal Engine: A Gateway to Creative Exploration
Unreal Engine, a true powerhouse in the world of interactive 3D technology, took center stage at SIGGRAPH 2023. Attendees were treated to a series of captivating sessions that explored the creative potential of real-time animation, digital humans, virtual production, and the art of crafting photorealistic landscapes. A standout moment was the presentation by SOKRISPYMEDIA, delving into the behind-the-scenes magic that brought HBO's 'The Last of Us' to life. The team showcased their previsualization work, offering insights into the manipulation of key sequences in real time, effectively bridging the gap between imagination and execution.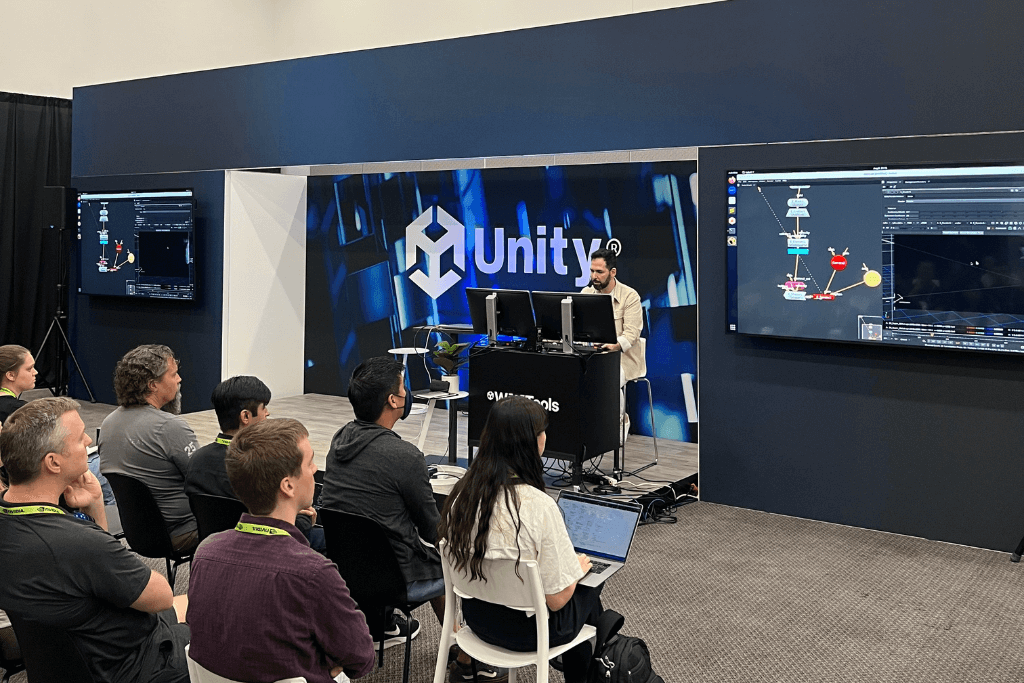 Unity Wētā Tools: Empowering Artists to Soar 
Unity, another industry titan, dominated the spotlight with its keynote on August 7th, introducing Unity Wētā Tools to the eager audience. This suite of tools, once exclusive to top-tier VFX houses, was unveiled to accelerate creative workflows, enhance collaboration, and elevate the quality of final shots. Presenters including Joe Letteri, Allan Poore, Natalya Tatarchuk, and Steve May, provided an in-depth look at how these tools streamline processes, from character design to film production. The integration of cutting-edge technologies such as Parsec and SyncSketch enables artists to craft visually captivating content while significantly reducing review and iteration cycles.
Sony: Pioneering the Future of Creation
Sony's presence at SIGGRAPH 2023 was marked by the Sony Creators Conference, a showcase of visionary creators leveraging groundbreaking technology to shape the future of digital artistry. This conglomerate of sessions delved into a diverse array of creative domains, from animation to real-time technology. Sony's keynote presentation, "Pioneering the Future of Creation," exemplified their commitment to pushing the boundaries of technology and creativity. Attendees were given an exclusive glimpse into how Sony's brand is seamlessly interwoven with technological innovation to usher in a new era of creation.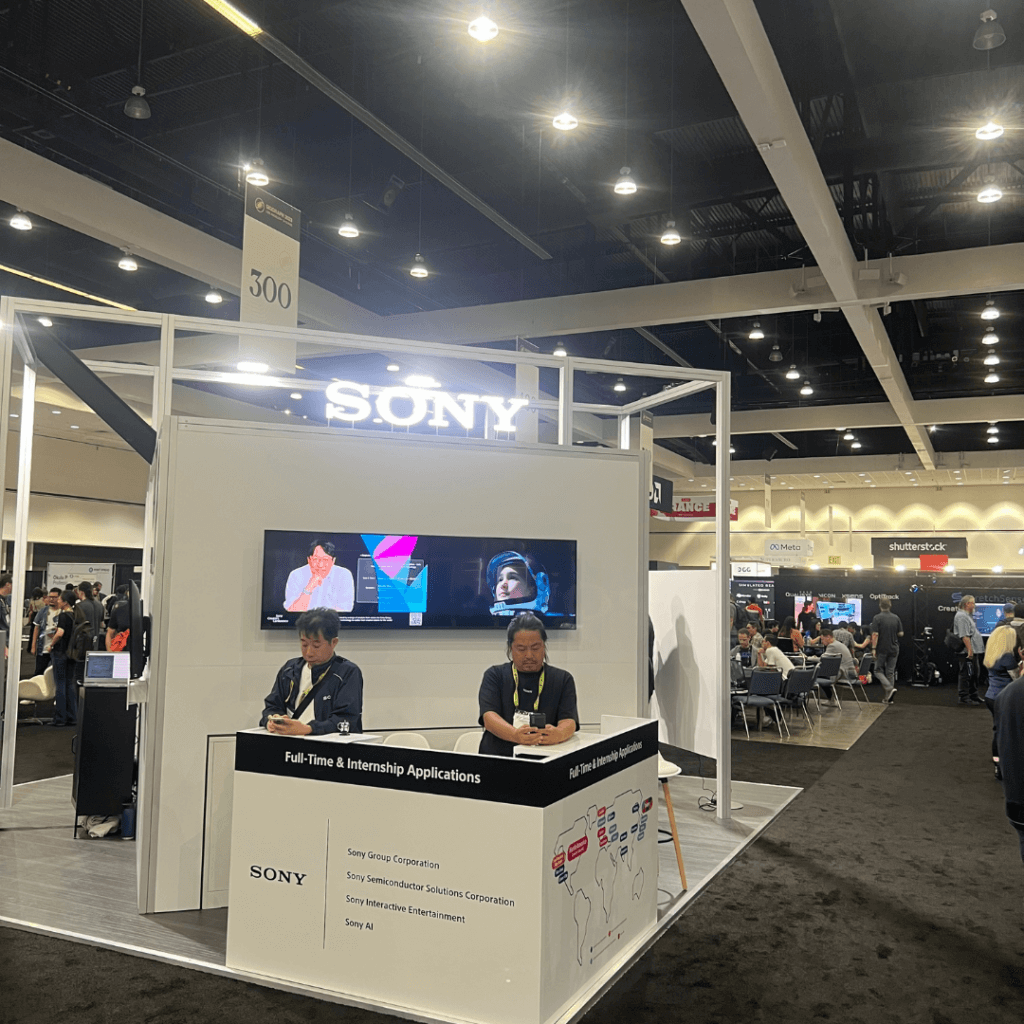 VR Marvels and Global Unity
SIGGRAPH 2023 made history by elevating virtual reality to unprecedented heights. Vendors unveiled mind-bending VR experiences that blurred the lines between reality and the virtual realm, giving attendees an immersive taste of the possibilities that lie ahead. The conference's international allure was further highlighted by the impressive turnout of over 14,275 attendees from 78 countries. This year's introduction of a mobile and virtual access component democratized access to the conference, ensuring that no one missed out on the latest industry updates and announcements.
In closing, SIGGRAPH 2023 truly proved to be a celebration of innovation, creativity, and the remarkable journey of computer graphics over the past five decades. As we bid farewell to this year's conference, we're left with an indelible impression of the extraordinary strides made by industry giants like Autodesk, Unreal Engine, Unity, and Sony. With virtual reality pushing the boundaries of possibility and global unity prevailing, the future of computer graphics and interactive techniques looks brighter than ever before.
For new project inquiries, please email [email protected] with your project details. We look forward to hearing from you.