"Cloud, cave, bird, wing, hill? This year's pavilion is heavy both metaphorically and literally, with 61 tonnes of Cumbrian slate loaded on to its roof." Appearing to look like a soft grey cloud in the distance, this year's Serpentine Pavilion demands to be seen. Designed by Junya Ishigami, this metaphorical dark cloud will block any and all sunlight the moment so step beneath.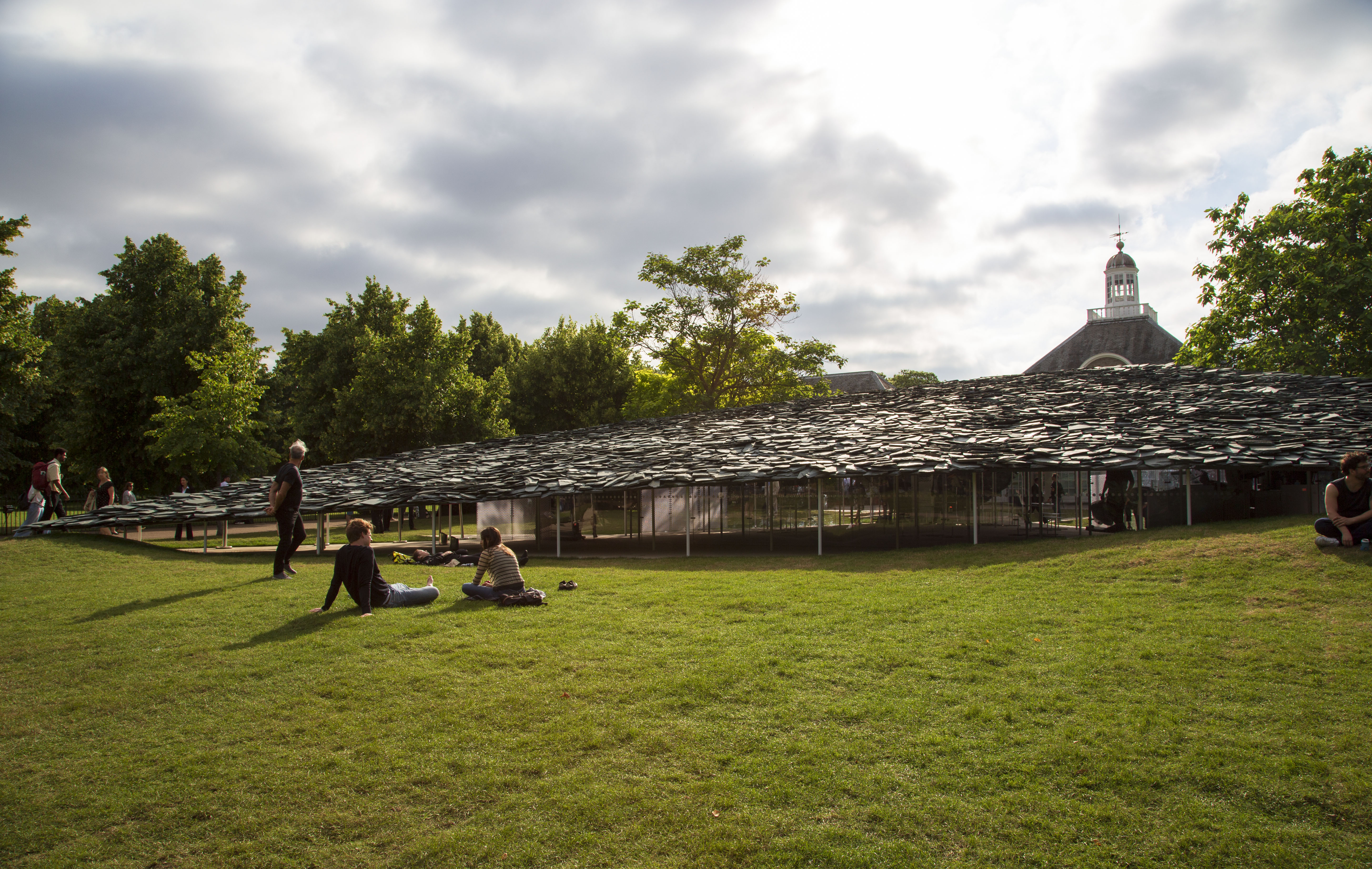 The Pavilion itself is supported by a thin mass of dainty steel columns - holding up what appears to be a thickly layered arrangement of roughly placed slates. The overall appearance is on a large slant, why is that you might wonder? Ishigami explains it best. "I wanted to create something like a stone hill, but I also wanted the hill-like shape to invoke people imagination. So it's also something like a black bird, with the stones as feathers and the roof like wings."
In recent years, a good test of a successful pavilion was how it interacts with the UK rain. Last year's pavilion felt a bit washed out when it rained, but not this year. Ishigami's work does a successful job of interacting with the rain. When it began to drizzle, a sense of soft enclosure is added to the space. This pavilion is both delicate and raw, it sits strong while complimenting the organic feeling of the park in its surroundings.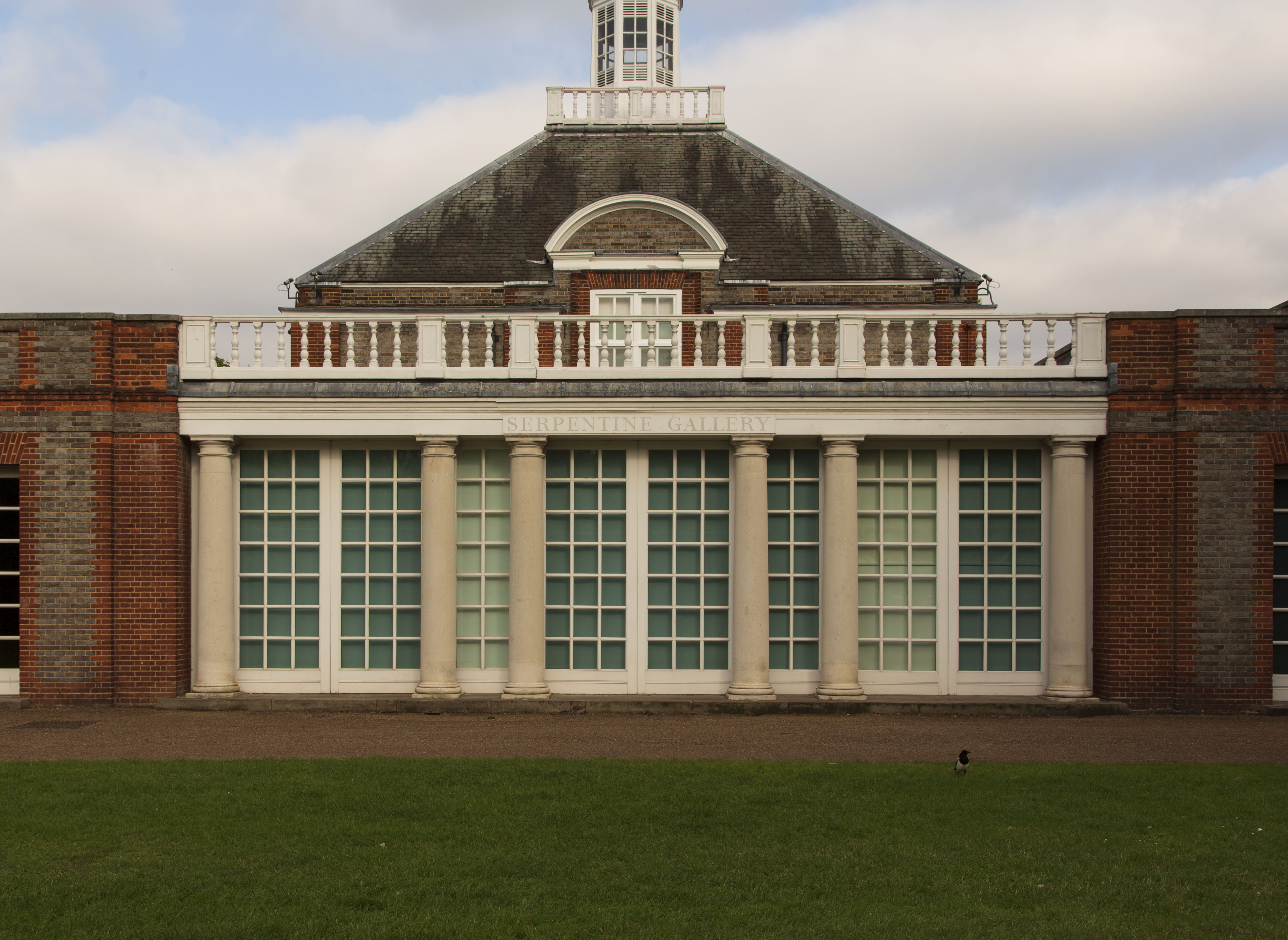 It is being said that this feels like the most successful pavilion since Peter Zumtheor's dark shed in 2011. Although this tradition is long lasting, it just might be hitting its expiration date. With the pavilions growing thicker each year, there has to be an ending game, right?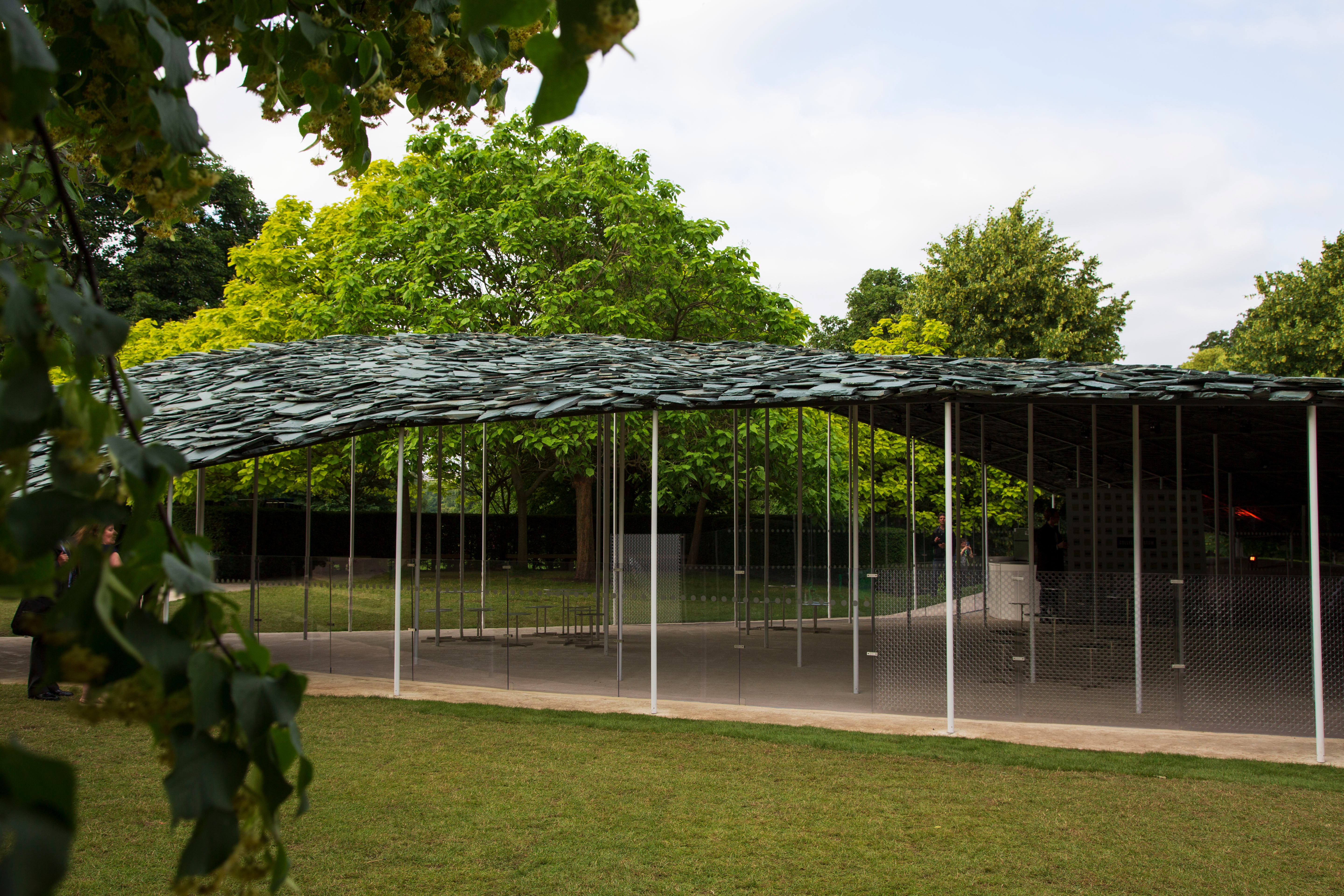 The pavilion is open from June until October, so take the trip and check it out - you won't be disappointed.