Written by: VISUALHOUSE
Photography: VISUALHOUSE
In midtown Manhattan, One Vanderbilt, developed by the esteemed SL Green Realty and brought to life by the visionary architects at Kohn Pedersen Fox, has reshaped the city's skyline. VISUALHOUSE worked closely with SL Green and Kohn Pedersen Fox to craft a full suite of marketing materials, including captivating CG imagery, photography, film and branding.
One Vanderbilt is the tallest skyscraper in Midtown Manhattan, soaring magnificently with its 93-story frame poised at the corner of 42nd street and Vanderbilt Avenue. Since its grand opening in 2020, it has been an unwavering symbol of modernization and progress. This architectural wonder, standing at a staggering 1,401 feet, has propelled itself into the ranks of the world's tallest buildings while firmly anchoring the evolution of Manhattan's urban fabric.
This towering achievement isn't just about impressive heights; it's about harmonizing the essence of New York with contemporary functionality. Serving as the pinnacle of office space, One Vanderbilt seamlessly integrated with the city's transportation network, knitting together private enterprise and the public sphere. Divided into distinct sections – sky floors, penthouse floors, tower floors, executive floors, and podium floors – the building offers diverse spaces to cater to a range of needs and ambitions.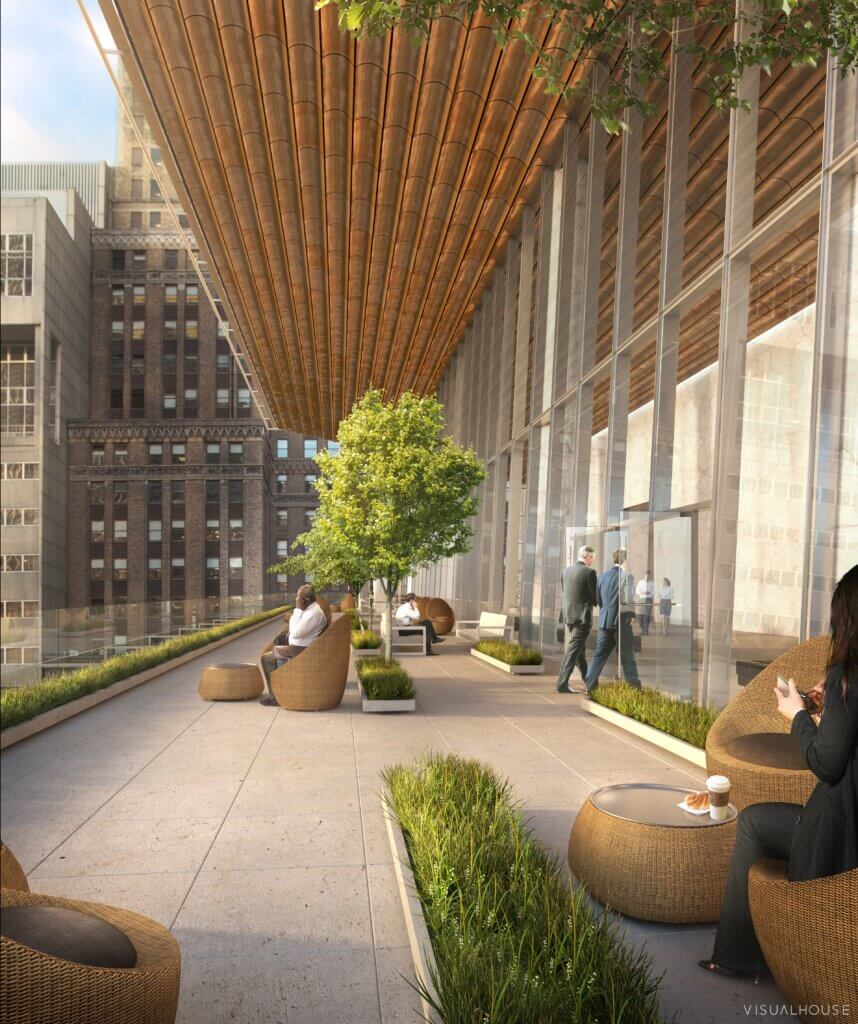 One Vanderbilt's allure goes beyond its imposing presence and prime location. The Sky Floors redefine luxury office spaces, bestowing a unique experience that transcends traditional work environments. For those seeking a clear advantage, the Executive Floors grant unparalleled vistas of the iconic New York City skyline, turning possibilities into reality. Moreover, the exclusive Altus suites, characterized by their exceptional design and panoramic views, elevate the notion of sophistication and comfort.
The story of One Vanderbilt is one of architectural innovation and engineering triumphs. Its construction encompassed New York City's largest continuous concrete pour, a monumental feat that required 4,200 cubic yards of concrete over an 18-hour period. To tame the forces of nature, a 10-ton tuned mass damper was installed in the building's crown, mitigating vibrations and swaying. Atop the tower, SUMMIT One Vanderbilt emerges as an art installation that reshapes perceptions of the built environment and the world around us.
One of the most remarkable features of SUMMIT is its Ascent – an ascent that defies expectations. The highest rack-and-pinion elevator system in the world, coupled with the world's largest glass floor elevators at a breathtaking 90 square feet, each propels visitors into a realm of unparalleled sensory wonder. It's an experience that makes you question reality and invites you to see the world from a new perspective.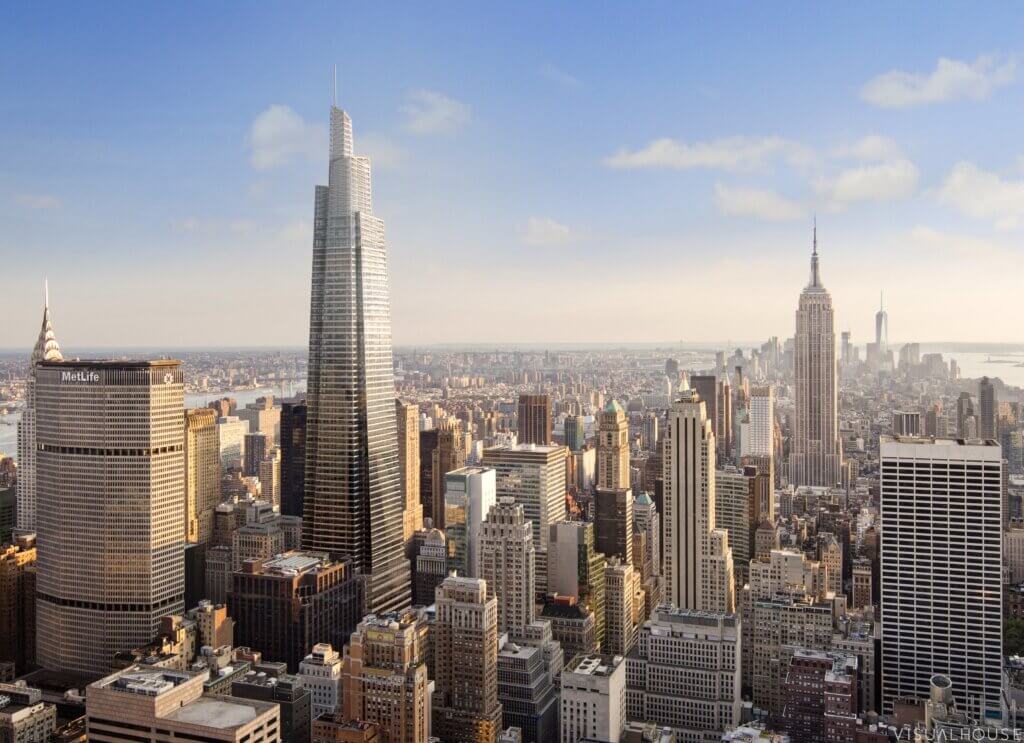 In the heart of New York City, One Vanderbilt stands tall as more than just a skyscraper; it's a living testament to human creativity and endeavor. With the perfect blend of architectural brilliance, strategic design, and the creative touch of VISUALHOUSE's marketing materials, it has taken its place as an enduring icon on the global stage. As we gaze upon this modern marvel, we're reminded that in the world of architecture, there are no limits – only new heights to conquer.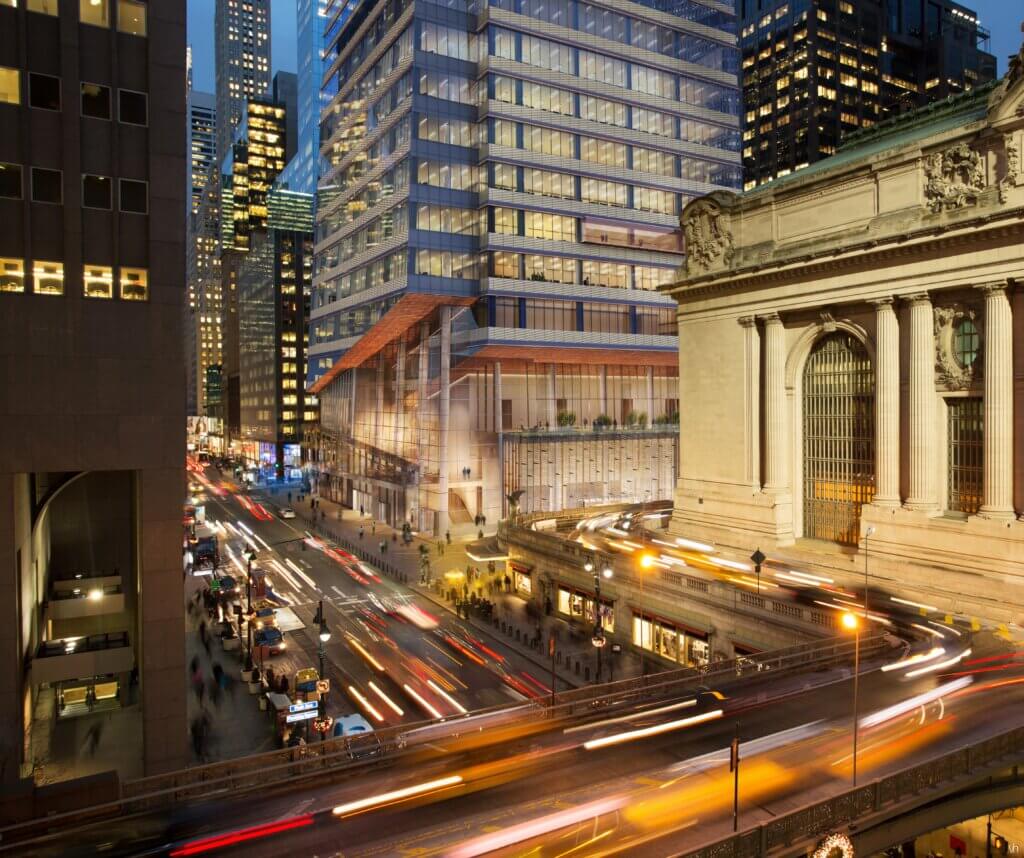 For new project inquiries, please email [email protected] with your project details. We look forward to hearing from you.