Written by: VISUALHOUSE
Photography: VISUALHOUSE
At the crossroads of history and modernity, the iconic One Broadway building in Manhattan's Battery Park area is poised for a remarkable transformation. Midtown Equities, in partnership with Rockwood Capital, has undertaken the progressive opportunity of repositioning this historic landmark. Over the past few years, VISUALHOUSE has had the privilege of contributing to this exciting project that seeks to seamlessly blend the past with the present.
One Broadway has stood witness to the ebb and flow of time for over 135 years. From George Washington's Revolutionary War headquarters to the office of Cyrus Field, the visionary behind the first transatlantic cable, and J.P. Morgan's steamship empire headquarters, this building has played a vital role in American history and industry.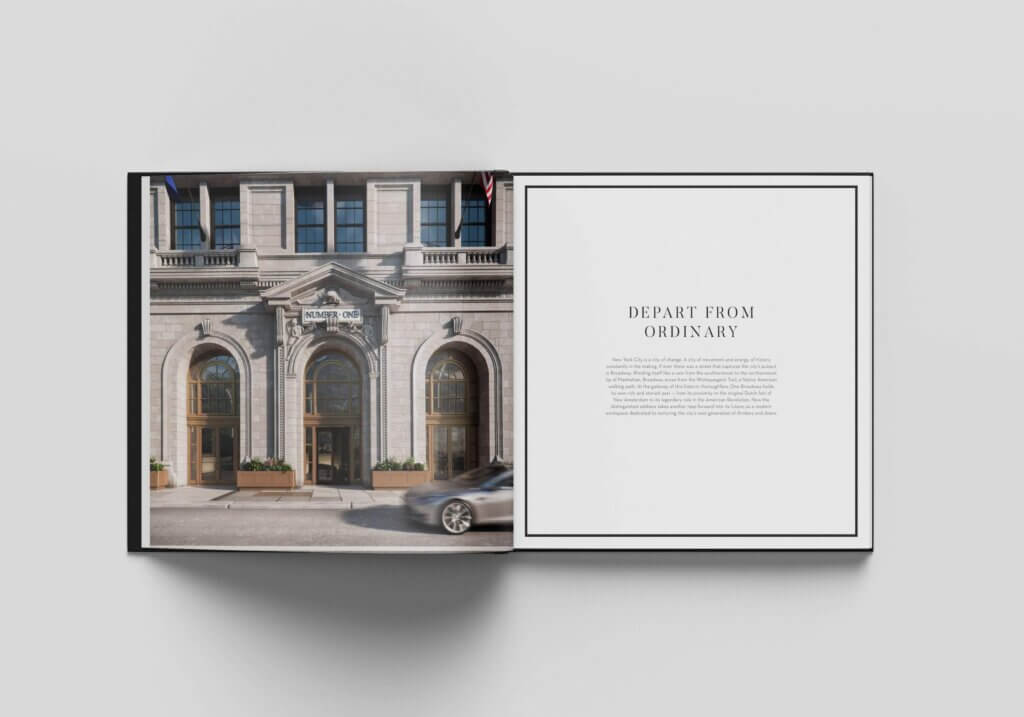 In its latest reincarnation, One Broadway will undergo a comprehensive makeover. Midtown Equities has devised a business plan that combines the building's original architectural charm with contemporary amenities that modern tenants demand. With over 225,000 RSF of creative office and retail space, state-of-the-art fitness facilities, a library for collaboration, and a rooftop terrace boasting breathtaking views of Battery Park, the Hudson River, the Statue of Liberty, and Bowling Green, One Broadway is poised to become a hub of innovation and creativity.
VISUALHOUSE's creative and production teams were entrusted with the task of rebranding and envisioning the renovation plans for this historical gem. Through a range of deliverables, including film, CG imagery, and creative branding assets, we have breathed new life into One Broadway, ensuring that its legacy continues to evolve.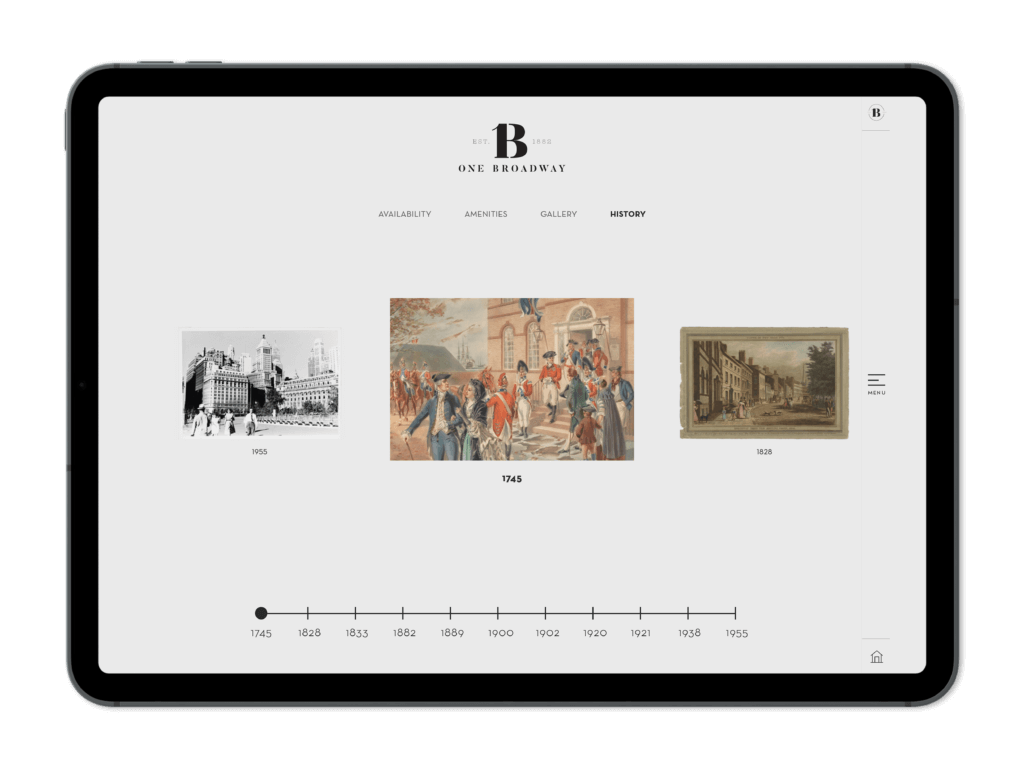 Gensler, the renowned design firm, has crafted a grand lobby that pays homage to the building's timeless sophistication. It will serve as a space for tenants to meet, exchange ideas, and refuel, further enhancing the sense of community within the building.
Situated at the southern tip of Manhattan, One Broadway offers unparalleled views of New York Harbor and the Statue of Liberty. With easy access to transportation and nearby running and biking routes through Battery Park and Hudson River Park, it truly epitomizes the spirit of New York City.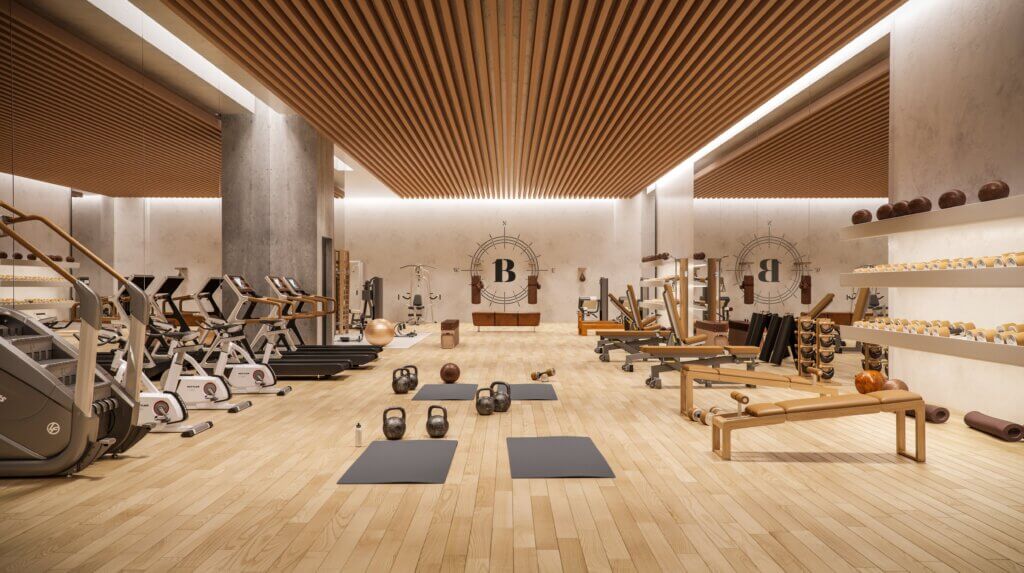 Surrounding One Broadway is The Battery, a historic neighborhood that has witnessed centuries of transformation. From its roots as a Dutch settlement in the 17th century to its current status as a bustling tech hub and commercial enclave, The Battery offers iconic harbor views, transportation access, and the stunning Battery Park, a 25-acre green oasis with gardens, waterfront vistas, and historical monuments.
The One Broadway project represents a harmonious fusion of history and modernity. VISUALHOUSE is proud to have played a part in envisioning and rebranding this iconic building, and we look forward to seeing it thrive as a beacon of innovation and progress in the heart of New York City.
For new project inquiries, please email [email protected] with your project details. We look forward to hearing from you.