Written by: VISUALHOUSE
Photography: VISUALHOUSE
Over the past few years VISUALHOUSE was tasked with creating the digital and print marketing collateral, CGI imagery, renderings, and film for a groundbreaking new building developed by Godrej Properties in Pune, India. This new venture, named Godrej Koregaon Park, is set to become a future beacon of Pune and a premier coworking destination that integrates state-of-the-art technology for a modern, socially, and environmentally conscious workforce.
Pune, the sprawling metropolis in Maharashtra, holds a rich historical significance as the base of the Peshwas of the Maratha Empire. It is renowned as the second major "IT hub of India" and the top "automobile and manufacturing hub of India." Moreover, with its diverse range of educational institutions, Pune has earned the moniker "Oxford of the East."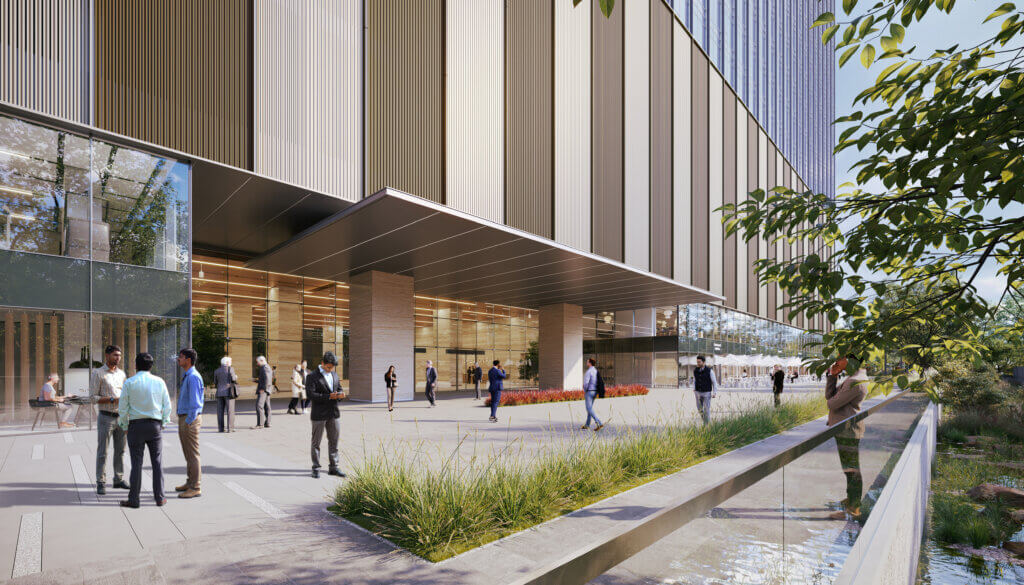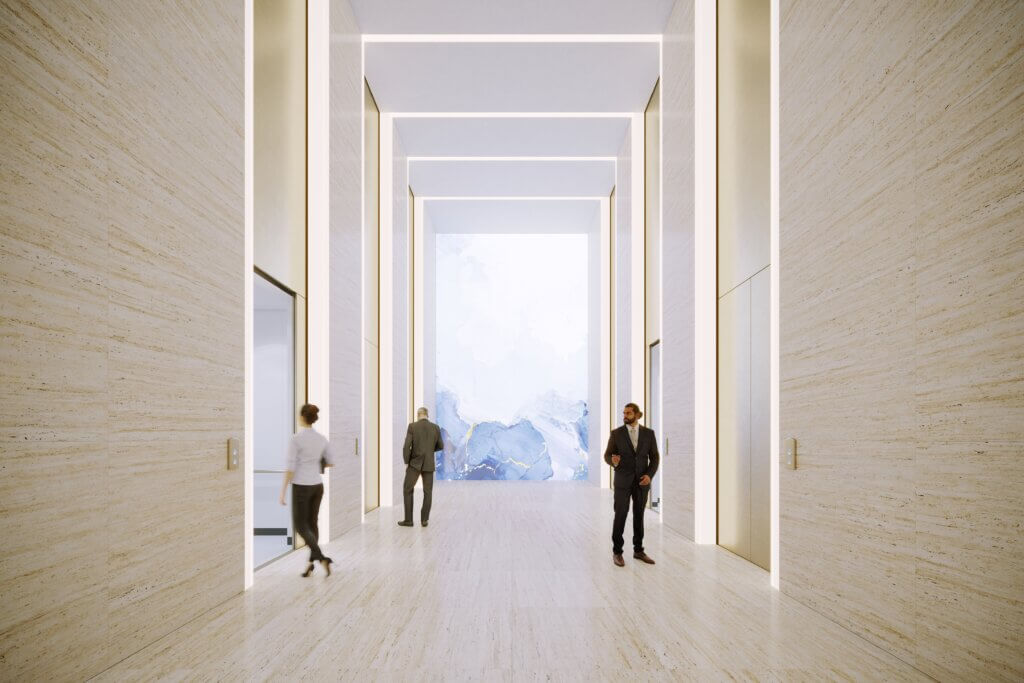 As a city of pioneering endeavors, Pune has witnessed remarkable achievements in various disciplines, including social reform, cultural milestones, and architectural innovations. Against this backdrop, Godrej Koregaon Park stands tall as a testament to visionary design and progressive thinking.
At the heart of this development lies a deep commitment to community. Abundant shared spaces and open-plan offices foster a creative and collaborative work environment that welcomes everyone. Each floor operates independently, divided into subdivisions with up to six tenancies. This design ensures maximum utilization of discrete, private office spaces, minimizing distractions. Additionally, each subdivision is equipped with separate washrooms, janitorial spaces, and other conveniences that seamlessly blend into the larger, communal floor plans, ensuring self-sufficiency.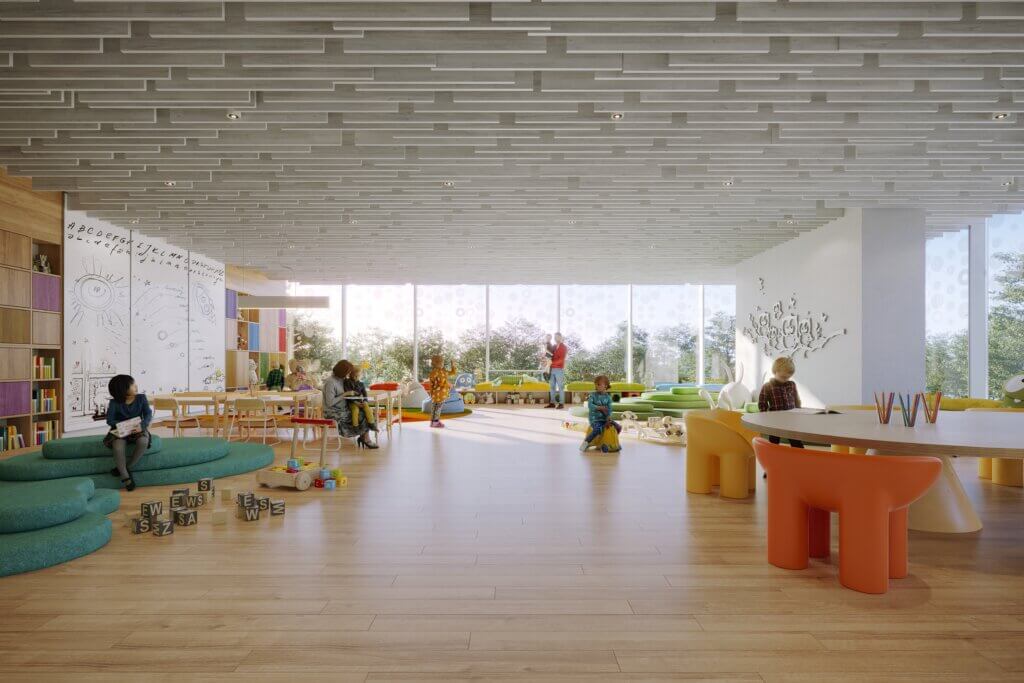 Godrej Koregaon Park exudes a contemporary and unpretentious charm. Its design aesthetic strikes a balance between modernity and subtlety, providing guests with much-needed discretion while offering ample opportunities for collaboration. The open floor plans and sweeping architectural lines create a striking backdrop for both collaborative teamwork and moments of focused solitude. And wherever you choose to work, breathtaking panoramic views of Pune's lush foliage and the tranquil riverside await, inviting you to embrace the beauty of the surroundings.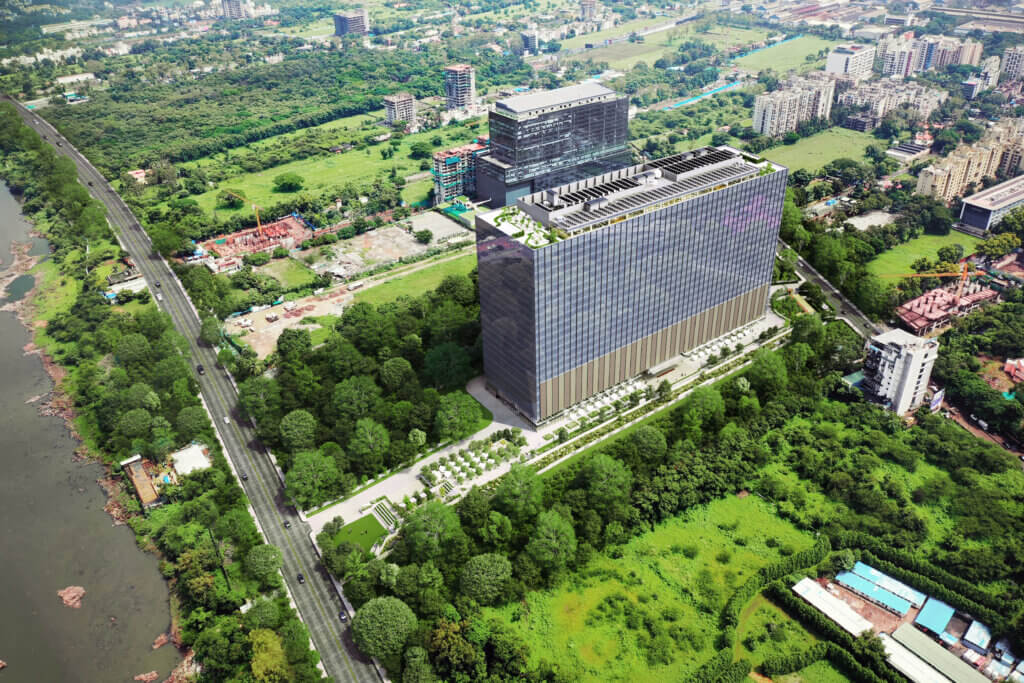 One of the most remarkable features of Godrej Koregaon Park is its flexibility. In the case of larger tenants, the High Zone typical floors are equipped with central knock-out panels. These panels can be provisionally removed to accommodate single tenants occupying multiple floors, allowing for the creation of connecting staircases based on the tenant's discretion. This dynamic approach ensures that the space adapts to the evolving needs of its occupants, fostering an environment that encourages growth and collaboration.
Godrej Koregaon Park is set to redefine the coworking landscape in Pune, embracing the city's rich heritage and pioneering spirit. It promises to be a place where creativity, collaboration, and sustainability intertwine to create a vibrant and inspiring workspace. For new project inquiries, please email [email protected] with your project details. We look forward to hearing from you.