Written by: Visualhouse
Photography: Visualhouse
Behind the emotive imagery and engaging narratives that Visualhouse has become synonymous with is a skilled collective of storytellers and artists.
This month we spoke with Michelle, one of our superstar Senior Artists in New York.
---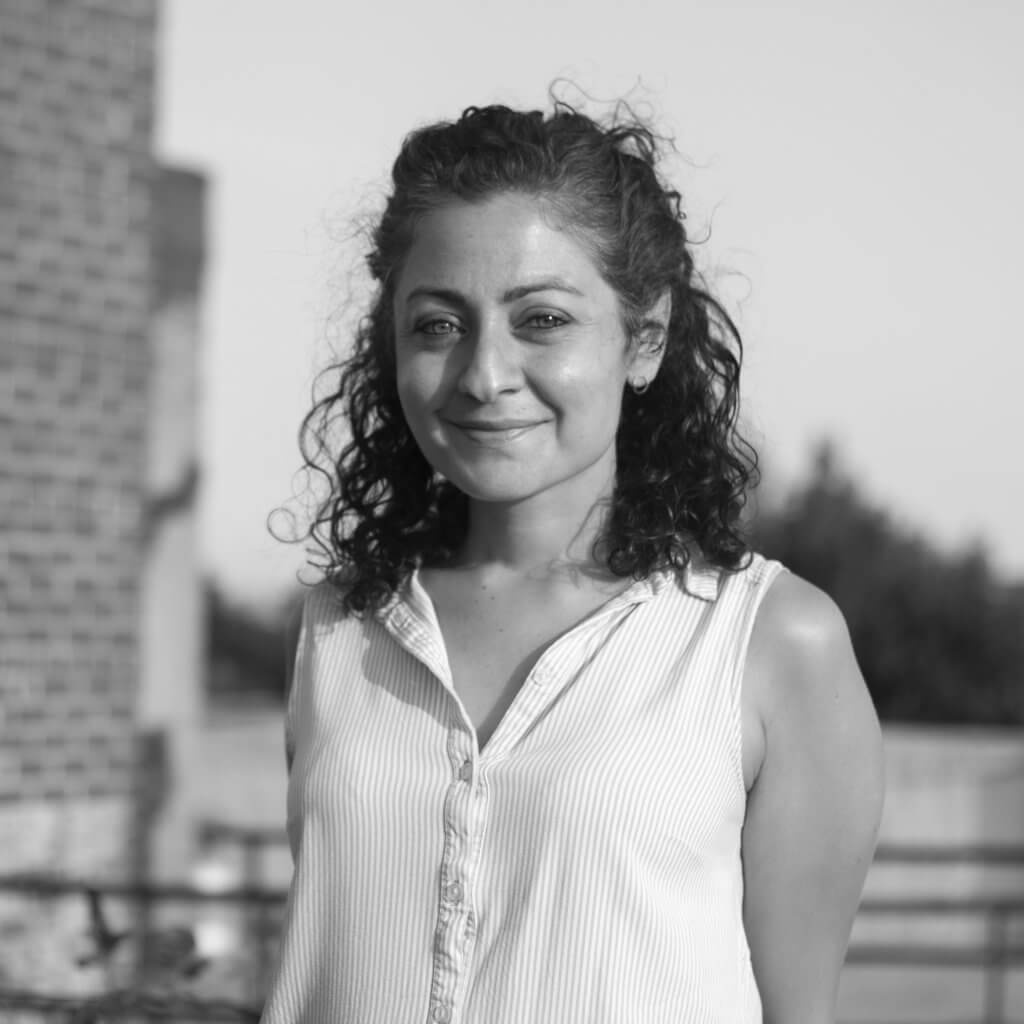 Please introduce yourself. Tell us your story and how you came to be at Visualhouse
I grew up in London and studied Architecture in Edinburgh. I worked as an Environment Artist for Rockstar Games for six years before getting into Visualisation. I have always loved art, photography and spatial design, and enjoy how these things come together in this industry. I worked at various studios for six years in London before coming to Visualhouse a year and a half ago, which brought me to New York.
Tell us a bit about your role. What are the most enjoyable and challenging aspects?
As a senior artist my job involves leading our team and working with clients to produce the best visuals for their projects. I enjoy working with all the artists on the team and getting to know people's different skills and specialities. It can be challenging to bring different techniques and methods together and I love it when this works out well. My favorite part of a project is getting to shape the look and feel from the very beginning.
What tools do you rely on the most in your work?
Photography and references are very important throughout the process, so a good source for reference imagery is invaluable.
What is your secret to staying inspired and motivated? What/who has inspired you recently?
When I am looking for inspiration I often look through illustrators and animators I follow on instagram. I get inspired by accounts like Visual Fodder and Architecture Hunter that collect and publish different artists' work. Recently I noticed a very cool ink drawing on pinterest and, after saving it to my favorites, the algorithms have suggested all these similar architectural ink drawings that make me want to get out my pens and sketch.
What would your advice be for someone who wants to get into a role like yours?
Having a passion for architectural design is necessary for this job, I think this is what makes you constantly strive to make your art better. I also think that an interest in the latest technology and software is key to making work that is current and relevant.
If you could choose to have any biscuit stocked in the office, what would it be?
Milk chocolate Hobnobs
Finally, can you summarize why do you do what you do and what makes it all worth it to you?
I love being able to bring someone's design to life with an image or animation, especially when a client says "Yes, that's how we imagined it!"