Written by: VISUALHOUSE
Photography: VISUALHOUSE
Located in the vibrant tech hub of Bengaluru, Godrej Centre Hebbal stands as the epitome of high-end sustainable architecture and innovation. As the premier destination for forward-thinking companies, this Class-A corporate development is set to become an iconic commercial presence in the renowned "Silicon Valley of India."
Designed by the esteemed global studio RSP India, Godrej Centre seamlessly integrates natural elements with thoughtfully crafted architectural moments, creating a campus that harmonizes with its surroundings. This masterfully designed project offers an unrivaled experience that unites urban living with one of India's most ambient climates.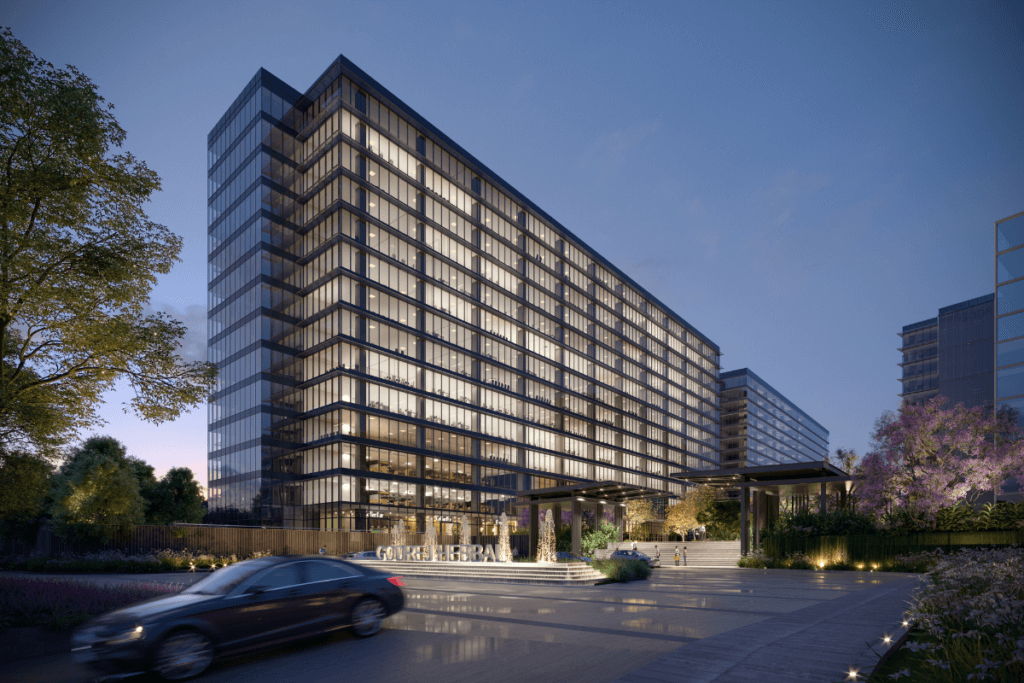 Godrej Centre Hebbal boasts a host of exceptional features, including a large office desk grid with sweeping views, a statement entrance, an outdoor pavilion, and a vibrant food hall. Situated within a well-planned master layout, the development offers convenient amenities, a central park, Terraced Gardens, and even a luxury hotel, all just a stone's throw away.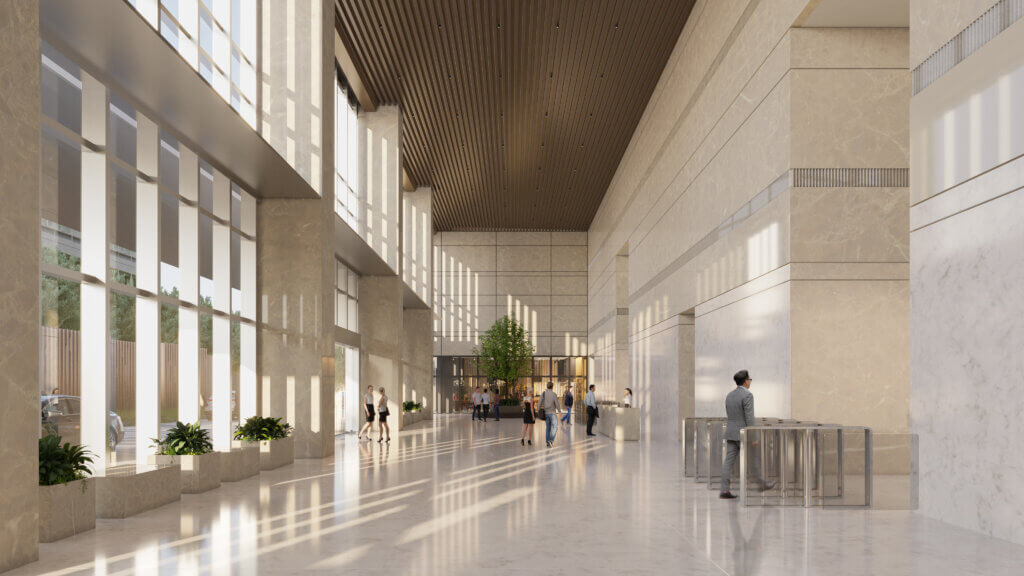 The contemporary yet unpretentious design aesthetic of Godrej Centre provides guests with discretion and privacy while fostering collaboration and innovation. Each floor operates independently in subdivisions with up to four tenancies, maximizing the utilization of private office spaces and minimizing distractions. With separate washrooms, janitorial spaces, pantries, and other conveniences tailored to each subdivision, the design ensures a seamless flow within the larger, shared floorplans.
Godrej Centre is also a proud addition to the Godrej Fund Management portfolio, representing the commitment to innovation and sustainable solutions for the modern workforce.
Experience the allure of Godrej Centre, where tranquil retreat and cutting-edge innovation converge to create an unparalleled corporate environment.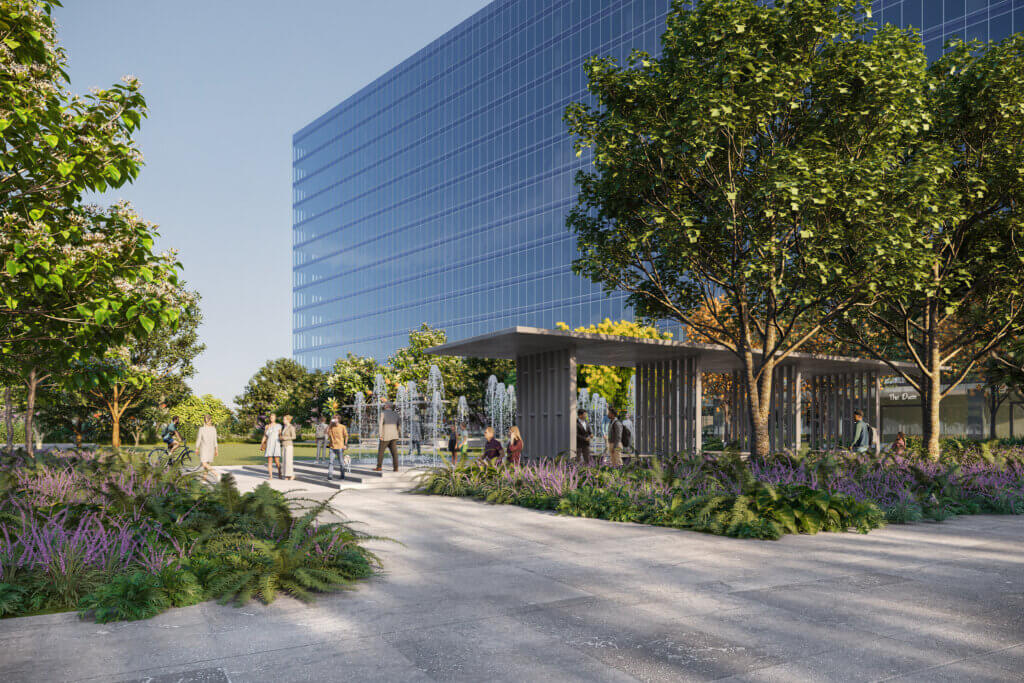 For new project inquiries, please email [email protected] with your project details. We look forward to hearing from you.