Written by: VISUALHOUSE
Photography: VISUALHOUSE
In a remarkable turn of events, Dubai has emerged as the new frontrunner in the global luxury real estate market, leaving behind established contenders such as Hong Kong and New York. According to Frank Knight's latest report, Dubai has dethroned Hong Kong as the world's top city for super luxury homes valued over US$10million, and the numbers are nothing short of astonishing. 
During the first quarter of 2023, Dubai witnessed a staggering 88 high-value deals, totaling an impressive US$1.66 billion for homes in the luxury segment. Hong Kong, the former leader, came in second with 67 deals amounting to US$988 million, while New York, a perennial favorite, secured third place with 58 transactions, amassing US$942 million in value.
Dubai's meteoric rise in the luxury real estate market can be attributed to several factors. The city's strategic location, as the gateway between the East and the West, has always made it an attractive destination for global investors. Moreover, its tax-friendly environment, robust infrastructure, and cosmopolitan lifestyle have consistently lured high-net-worth individuals seeking opulent residences and lucrative investment opportunities.
A testament to its allure for the world's wealthy, Dubai attracted a staggering 5,200 high-net-worth individuals last year alone, according to a report by Henley & Partners. The city's magnetic appeal and promising economic prospects have cemented its position as a prime destination for the affluent.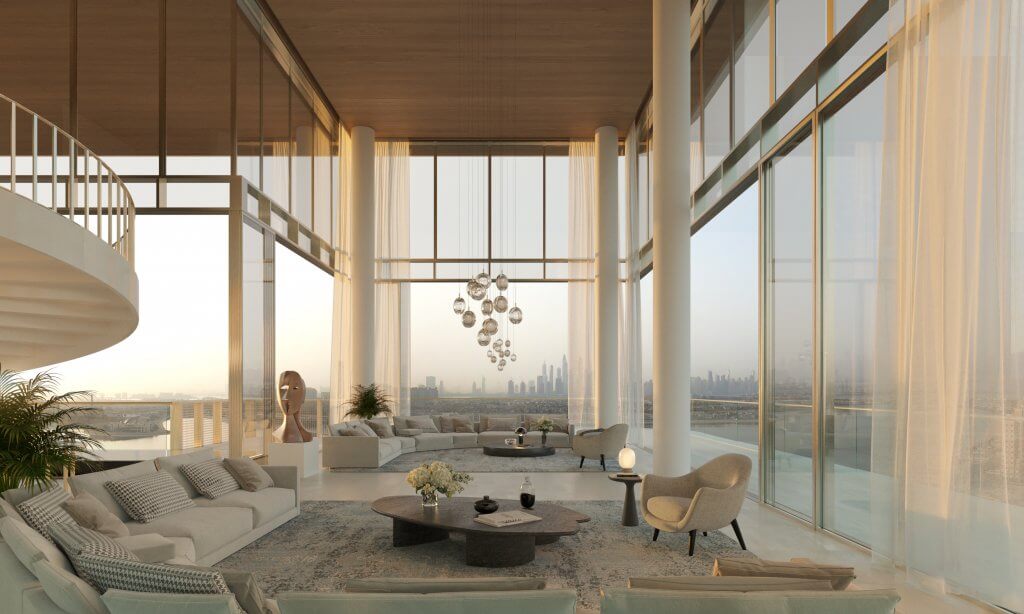 The real estate sector in Dubai has been on an upward trajectory for quite some time, and this recent surge in luxury home transactions further solidifies its status as a burgeoning market. While other prominent cities like London have experienced a slight dip, Dubai's strong performance is a clear indication of its sustained growth and desirability among global investors. 
VISUALHOUSE has had the opportunity to be at the forefront of promoting some of Dubai's new property developments. Collaborating with several clients in the region, VH creative and production teams have harnessed their expertise in creating stunning renderings, crafting brand identities, producing captivating CG imagery, and directing immersive films that bring these ambitious projects to life. 
Notably, among the prestigious projects that VH has had the privilege to work on in Dubai is the iconic Al Habtoor Tower, an architectural marvel that is set to become the world's largest residential building. As Al Habtoor Tower takes its place on Dubai's iconic skyline, it stands as a testament to the city's relentless pursuit of architectural excellence. 
Moreover, as Dubai continues to set new records in luxury real estate, it is evident that the city's allure shows no sign of waning. With its visionary developments, iconic architecture, and exceptional lifestyle offerings, Dubai stands tall as a beacon of luxury and sophistication, attracting the world's elite to call it home.
For new project inquiries, please email [email protected] with your project details. We look forward to hearing from you.