Written by: HETA Architects
Photography: Visualhouse
HETA's most recent project in South Korea is a landmark museum in Busan, the country's second-most populous city. Their brief called for an iconic destination for local & international visitors, to build partnerships with brands & organisations and to showcase and sell premium cars.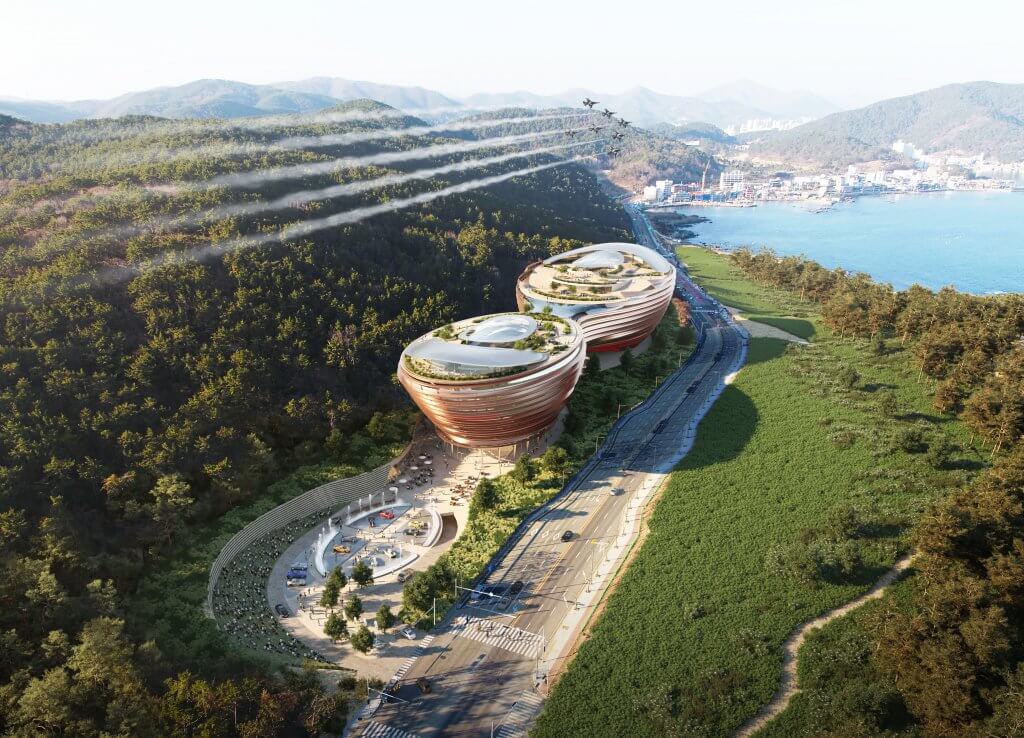 The proposal is essentially two elements: a ground-borne building and an upper aerodynamic form. The carved ground plane is inspired by the geometry and movement of racetracks with curved surfaces and planes emerging from the landscape. The active ground plane provides opportunities for external car curated displays and a public realm strategy with provision for car show events. The upper form is inspired by the form, language, and materiality of supercars. Two aerodynamic, fluid forms in motion are held together in a state of tension and poise. The expressive facade is informed by environmental analysis and orientation for optimal views.
The design of the museum is informed by analysis of the environmental context in Busan and underpinned with passive environmental strategies. The large multi-functional roof acts as a climate moderator, reducing temperature fluctuations throughout the seasons. Glass-roofed atria provide natural daylight and drive natural ventilation. Generous roof terraces are used for external curated displays and events with the additional benefit of rainwater harvesting and energy generation.