Written by: VISUALHOUSE
Photography: VISUALHOUSE
In the heart of Portland's vibrant Pearl District, an exciting transformation has been taking place, thanks to the collaborative efforts of VISUALHOUSE, BentallOakGreen, and GBD Architects. Brewery Block 2, the latest gem in this ever-evolving landscape, has been given a fresh unique brand identity that beautifully reflects the rich history and natural beauty of the city.
Located at the crossroads of Portland's Central Business District and the River District, Brewery Block 2 seamlessly integrated the historic Blitz-Weinhard Brewhouse with a modern, ten-story office tower. This mixed-use space, spanning an impressive 220,000 square feet, houses a delightful blend of shops, restaurants, and offices, making it a hub of activity in the area.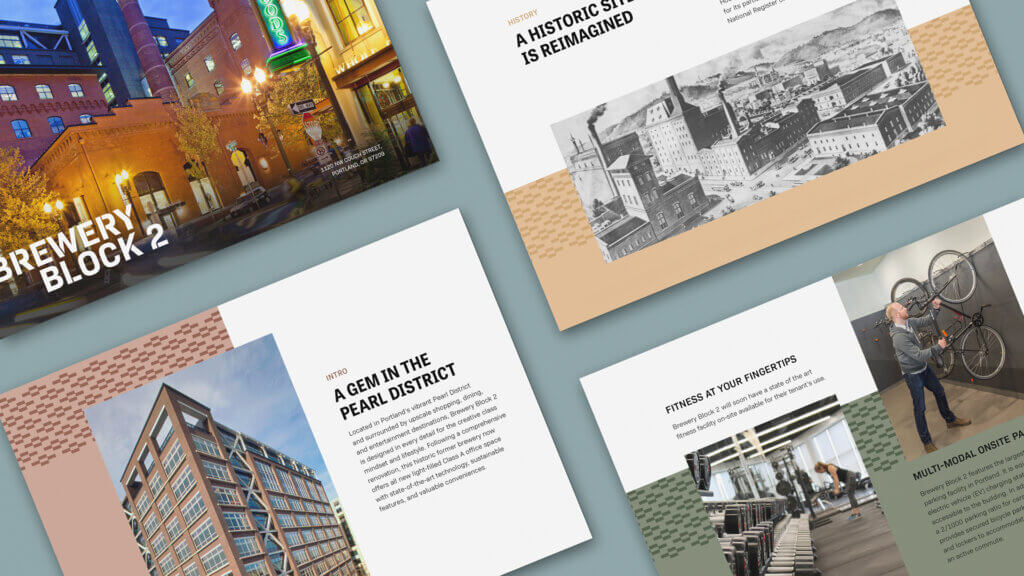 VISUALHOUSE's vision for Brewery Block 2 was inspired by the lush greenery and natural colors that define Portland. The resulting branding captures the essence of this beautiful city, blending seamlessly with its environment. As we delve into the details of this exciting project, we see how a historic landmark was preserved and creatively connected to its counterpart.
The historic Blitz-Weinhard Brewhouse, with its 120-foot smokestack and iconic exterior facade, stands as a testament to the city's rich brewing heritage. Thanks to the meticulous efforts of construction teams, extensive brick restorations were undertaken to ensure preservation of this iconic structure. The new office tower is ingeniously connected to the Brewhouse through an elevator core and a "seismic bridge," which also serves to brace the historic building. This integration of old and new pays homage to the city's industrial character, while also adhering to sustainable development concepts.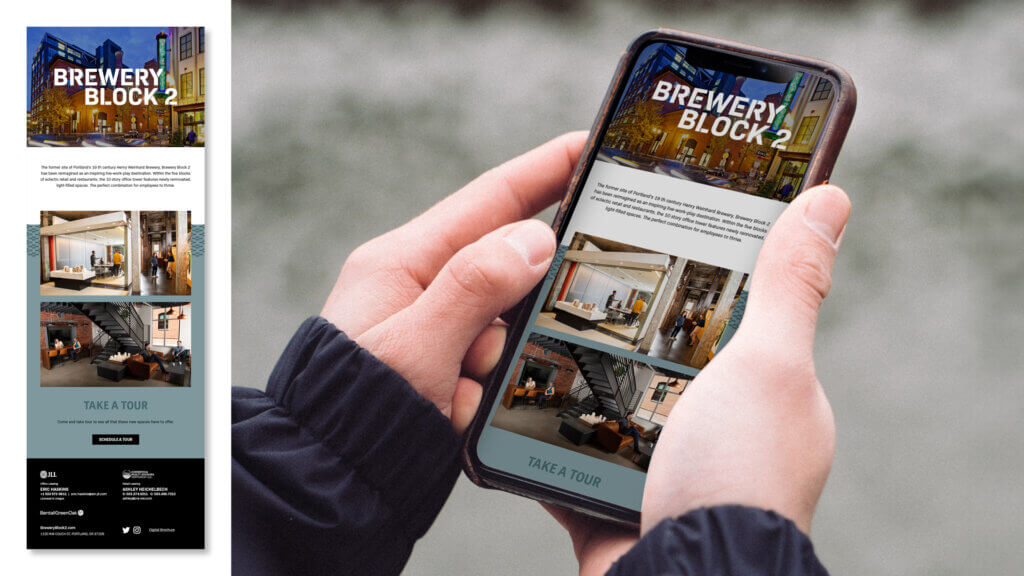 For new project inquiries, please email [email protected] with your project details. We look forward to hearing from you.