Written by: VISUALHOUSE
Photography: VISUALHOUSE
The culmination of vision, innovation, and a decade-long journey has finally come to fruition as the eagerly awaited Terminal A, previously known as the Midfield terminal, spread its wings and opened its doors to the public at the Abu Dhabi airport. This architectural marvel, covering a staggering 742,000 square meters, stands as a testament to meticulous planning and dedicated craftsmanship. Notably, the $3 billion project boasts an incredible array of facilities that not only redefine the passenger experience but also position the airport among the elite global aviation hubs.
Starting in 2007 within initial renderings for the project, VISUALHOUSE had the opportunity to work with the architects at Kohn Pedersen Fox (KPF) to bring forth this monumental project during the development stages. November 1st marked the inauguration of the new facilities, with a phased transition extending until November 14th, welcoming travelers to a state-of-the-art terminal poised to elevate the standards of modern air travel.
Unveiling the Future of Air Travel
Terminal A stands tall as one of the largest airport terminals globally, set to double the airport's capacity and cater to up to 45 million passengers annually. The infrastructure's sheer scale is awe-inspiring, capable of accommodating 79 planes at once and seamlessly handling 11,000 passengers every hour.
The true marvel lies not only in its capacity but also in its technological advancements. Nine biometric touchpoints, including self-service kiosks, immigration e-gates, and boarding gates, are strategically placed to expedite passenger processes. Leveraging facial recognition technology, the terminal aims to minimize waiting times, providing a smoother and more efficient travel experience.
The efficiency doesn't stop there. An advanced baggage handling system is designed to process an impressive 19,200 bags per hour, ensuring luggage flows seamlessly through the terminal, sparing passengers the usual anxiety associated with baggage handling.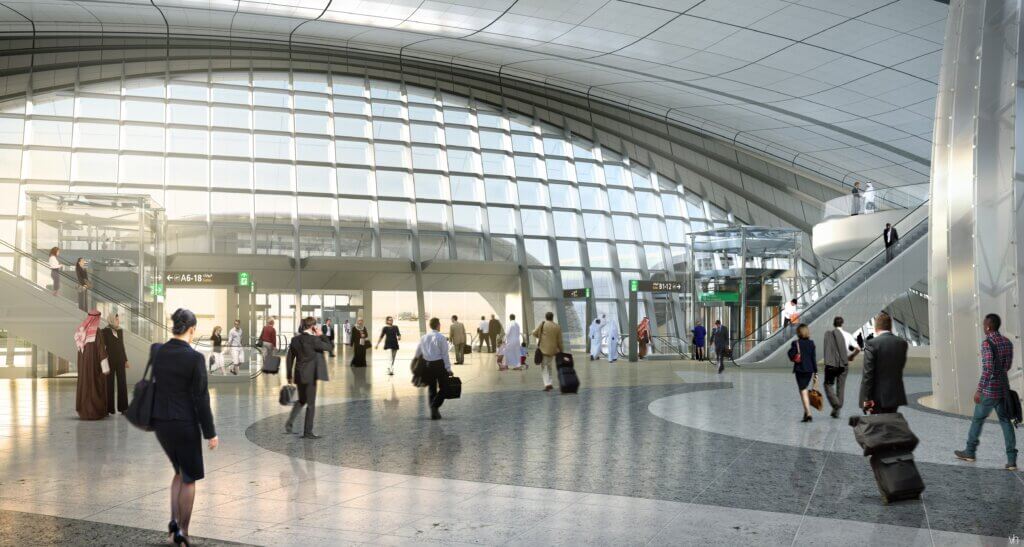 Luxury, Convenience, and Indulgence
Beyond its functionality, Terminal A is a haven for indulgence and convenience. With a sprawling 35,000 square meters dedicated to retail and dining, visitors can enjoy an extensive selection of 163 outlets offering a delightful shopping and dining experience. Luxury brands such as Gucci, Yves Saint Laurent, and Ferragamo adorn the retail spaces, alongside the world's first Muji airport store, offering a unique shopping experience.
The dining options are equally enticing, with names like Jones the Grocer, Camden Food Co, TGI Fridays, and the introduction of Todd English's inaugural airport restaurant in Abu Dhabi. The terminal also houses two health and beauty spas, a 138-room hotel, and an open-air lounge, creating an atmosphere of luxury and relaxation for travelers.
Moreover, the flagship lounges spread across three floors promise an unparalleled experience. From dining options to a rooftop cocktail bar, relaxation spaces, a games room, and a family area, every detail is meticulously crafted to cater to diverse passenger needs.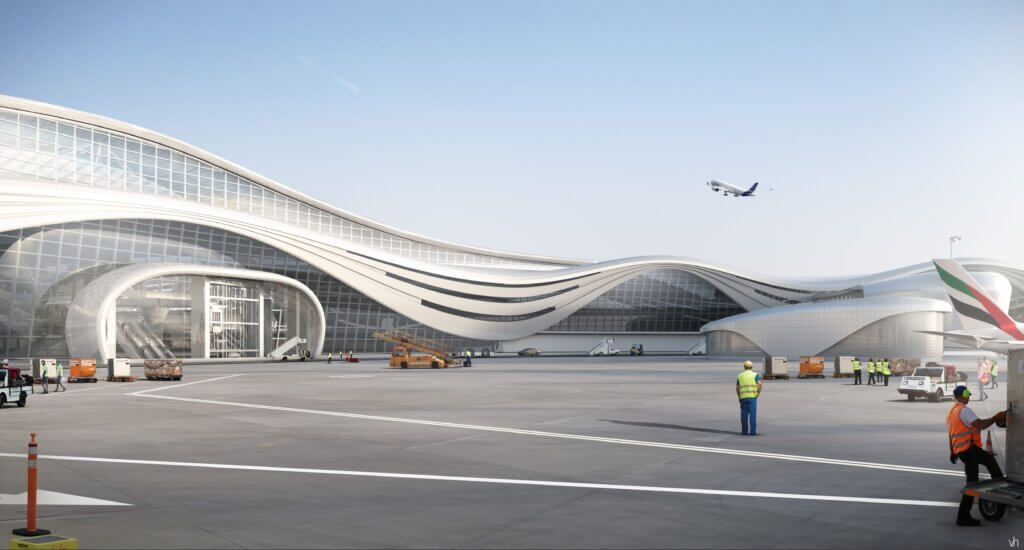 Embracing the Future of Travel
The opening of Terminal A marks a transformative moment in the aviation industry, not just in Abu Dhabi but on a global scale. As the world evolves and demands greater efficiency, comfort, and sophistication in travel, this remarkable terminal stands as a beacon of what the future of air travel holds.
With the convergence of cutting-edge technology, luxurious amenities, and seamless operations, Terminal A at Abu Dhabi airport heralds a new era in the world of aviation, promising passengers an experience that is not just about getting from point A to point B but about savoring every moment of the journey.
The long-awaited unveiling of Terminal A not only signals the dawn of a new chapter for Abu Dhabi's airport but also sets a new benchmark for airports worldwide, inviting travelers into a world of luxury, efficiency, and unparalleled convenience.
As the sun sets on the inauguration day and rises on a new era in aviation, Terminal A is not just a terminal but a destination in itself, ready to redefine the travel experience for all who pass through its gates.
For new project inquiries, please email [email protected] with your project details. We look forward to hearing from you.