Written by: VISUALHOUSE
Photography: VISUALHOUSE
Over the past few years a remarkable architectural feat has risen in New York City's skyline to redefine and reshape the way we perceive urban workspaces. 425 Park Avenue, a groundbreaking project developed by L&L Holding Company and designed by the world-renowned architect, Lord Norman Foster of Foster+Partners, has been a beacon of innovation and design excellence.
The vision for 425 Park Avenue was nothing short of audacious. Pritzker Prize winner Lord Norman Foster, well-known for his pioneering architectural designs, was commissioned to create the first full-block office building on Park Avenue in over 50 years.
What emerged is a timeless architectural masterpiece that stands as a testament to New York City's enduring grandeur. The building's defining feature is its triple-height diagrid floors, which form the foundation of its striking geometry. These floors culminate in a crown of three illuminated ornamental fins that pierce the Manhattan skyline.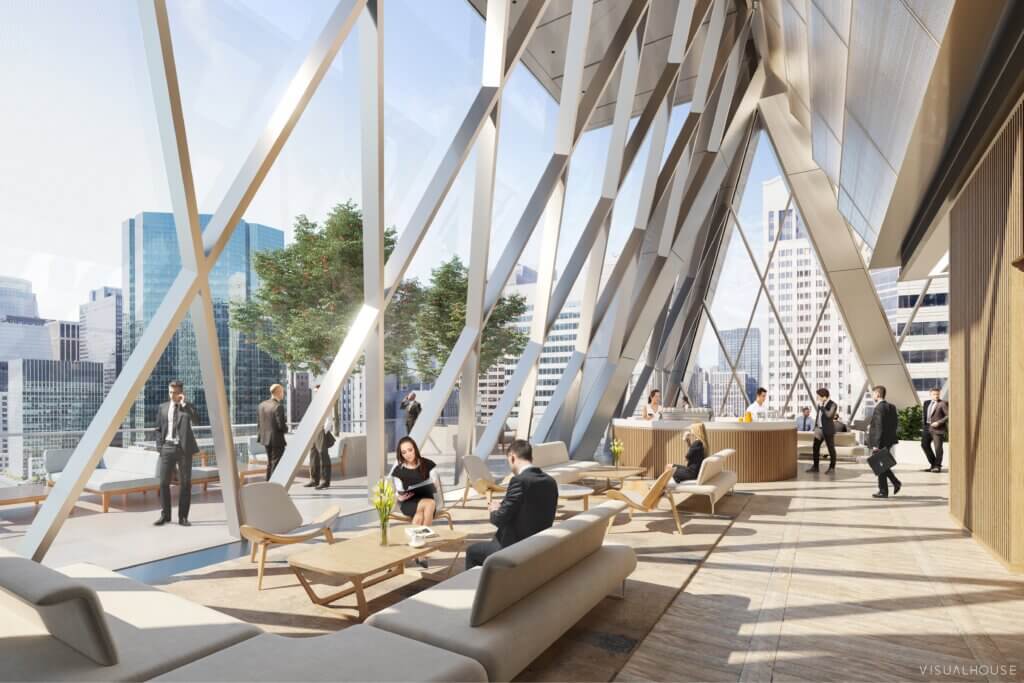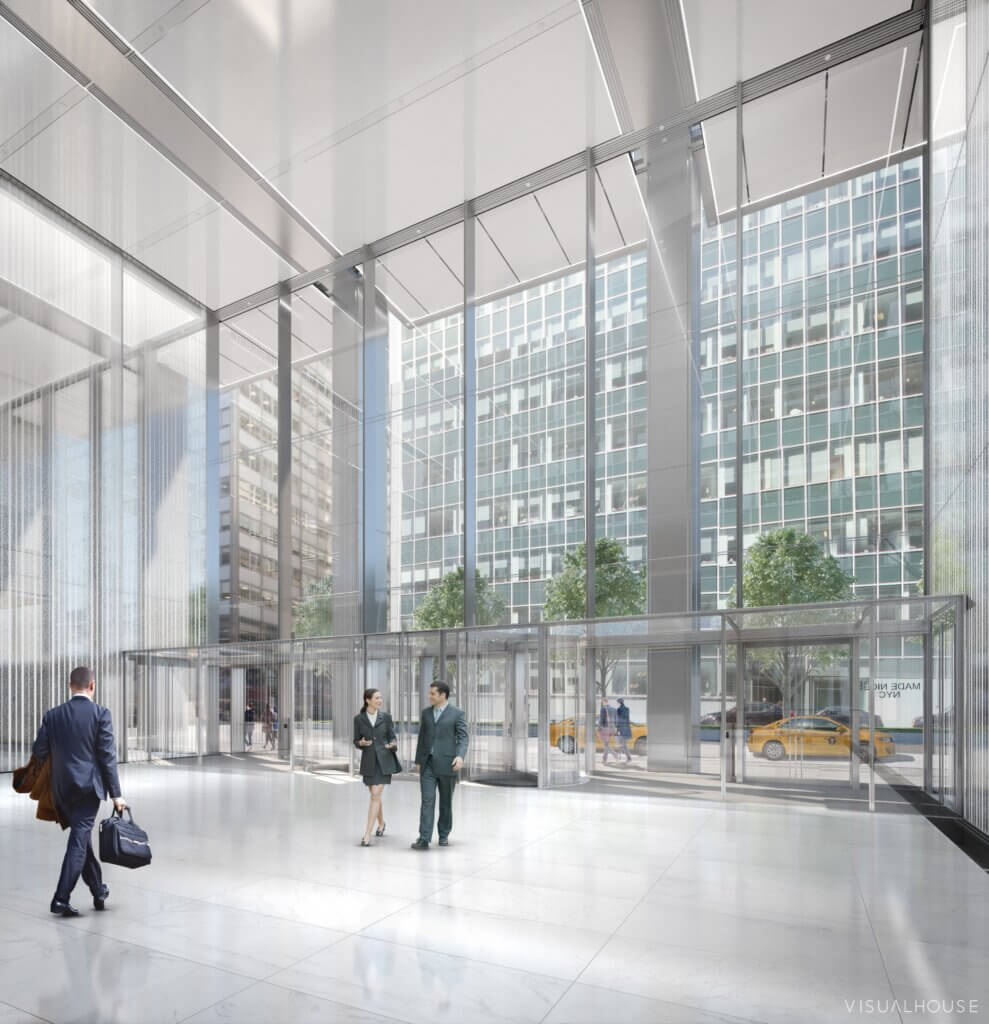 A Collaborative Endeavor:
At the intersection of visionary architecture and innovative marketing, VISUALHOUSE played an instrumental role. VH creative and production teams worked hand in hand with L&L Holding Company and Foster+Partners to create a captivating array of marketing materials, including CG imagery, renderings, and an immersive film.
More than Just a Building:
While 425 Park Avenue's architectural aesthetics are awe-inspiring, it's essential to remember that this 897-foot skyscraper is not merely a structure; it's a best-in-class workspace. Under the steadfast ownership of L&L Holding Company, the building offers a suite of features that promote health, wellness, and environmentally-friendly design. It also proudly bears the distinction of being one of the first WELL-certified commercial office buildings, providing occupants with the freshest, highest quality indoor air.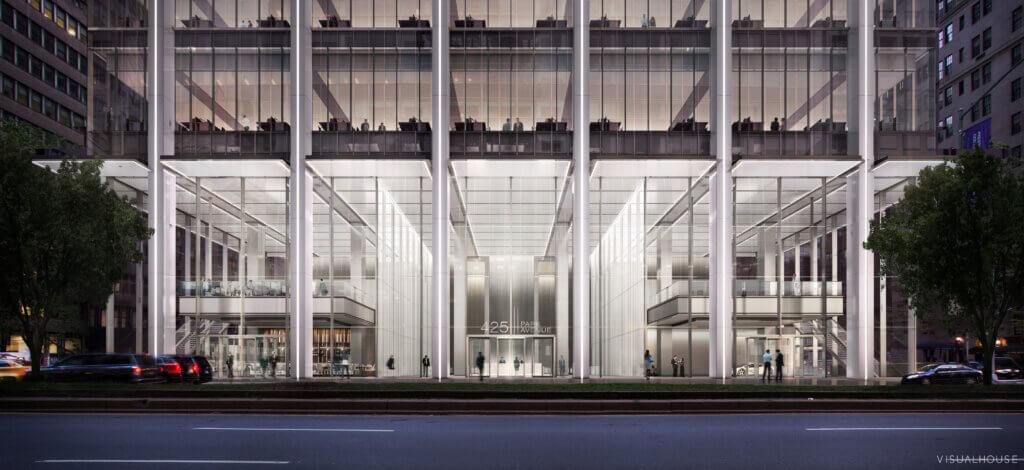 Designing for the Future:
The workspaces within 425 Park Avenue are designed to maximize flexibility and natural light. With double-height ceilings and a central core that allows for uninterrupted flow, it fosters a conducive environment for productivity and collaboration. The building's infrastructure is future-proofed, boasting exceptional connectivity with built-in redundancy and resiliency measures. Select floors offer setbacks that provide unfettered access to the outdoors, treating occupants to breathtaking panoramic views of Midtown Manhattan, Central Park, and beyond.
The journey of 425 Park Avenue began in 2016, and after years of dedication and craftsmanship, it was completed in October of 2022. It now stands as a testament to the boundless possibilities of architectural ingenuity and the transformative power of visionary collaboration. The project not only redefines the Manhattan skyline but also sets a new standard for sustainable and innovative workplace design.
For new project inquiries, please email [email protected] with your project details. We look forward to hearing from you.