Written by: VISUALHOUSE
Photography: VISUALHOUSE
In the heart of Chicago's business district, 311 West Monroe Street has undergone a transformation. This repositioning project was a collaborative effort between the esteemed global architecture and design firm Perkins and Will and the visionary developer Sterling Bay. Visualizing the new design was an essential aspect of the venture, and VISUALHOUSE had the opportunity to bring this vision to life through a series of stunning CG images and renderings. 
The goal was clear: to breathe new life into a traditional office building and infuse it with a contemporary look and a wealth of amenities designed to cater to the needs of the modern workforce. The renovations were completed in 2019, and today, 311 W. Monroe stands as a testament to how the spaces we work in can be transformed into vibrant, collaborative, and inspirational environments.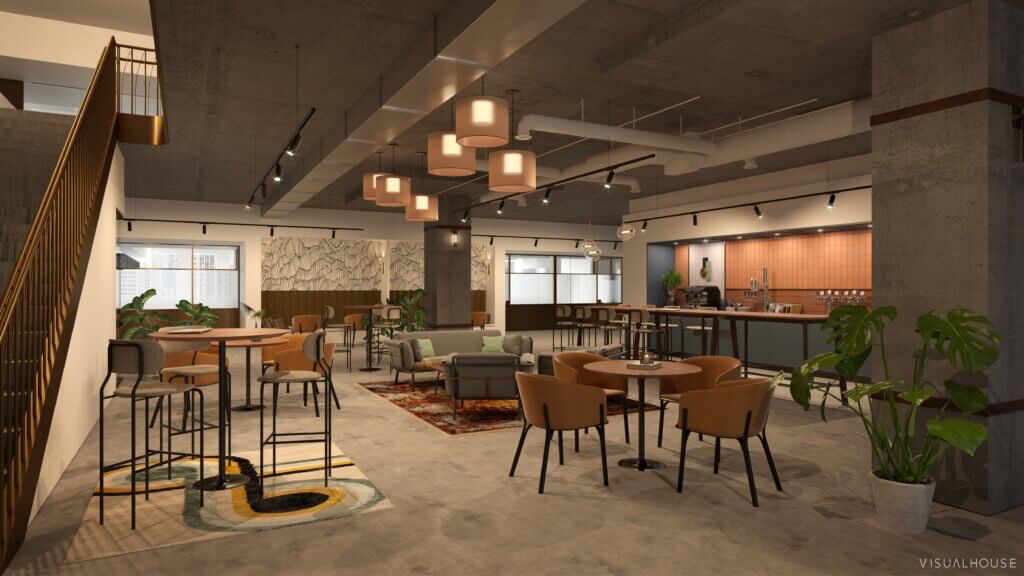 The building's revitalization begins at the entrance, where a graceful canopy now extends a warm welcome. Stepping inside, you're immediately immersed in a world of possibilities. Originally built for Harris Bank, the lower level's former bank vault has been ingeniously repurposed into a music room, providing employees with a serene, creative escape amidst their busy workdays. 
In this reimagined space, work and play seamlessly coexist. Tenants now have access to a bowling alley, billiards, and inviting indoor/outdoor common areas that house a café and lounge. Up on the top floor, you'll find state-of-the-art conference suits and expansive operable windows that adapt to the changing seasons while providing breathtaking views of the surrounding city.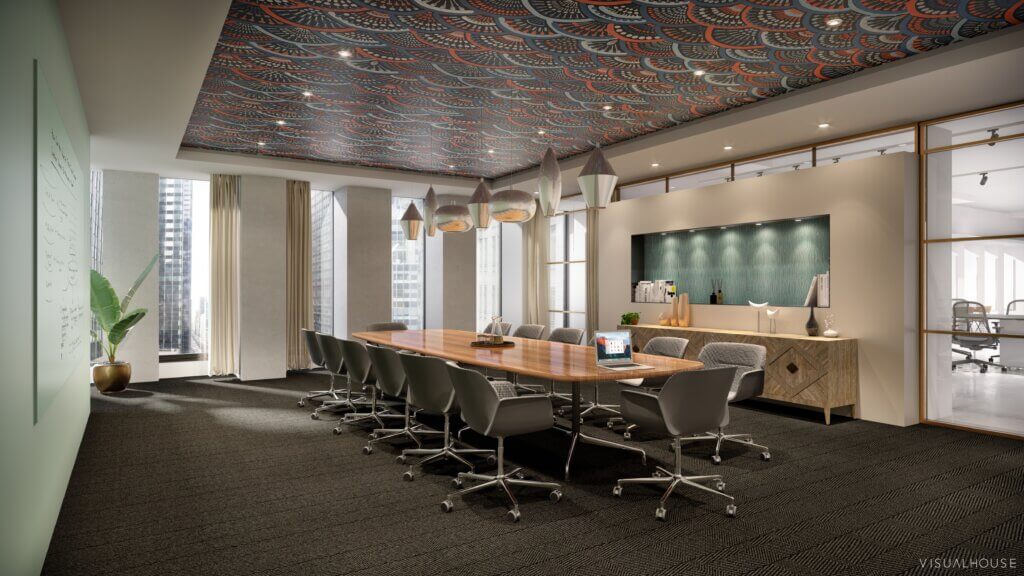 This project is a prime example of how developers worldwide are reshaping commercial spaces to meet the evolving needs of the modern workforce. With an emphasis on amenity spaces that provide everything tenants require in one place, 311 West Monroe Street sets a new standard for the workplace of the future.
For new project inquiries, please email [email protected] with your project details. We look forward to hearing from you.