Written by: VISUALHOUSE
Photography: VISUALHOUSE
In the heart of Brooklyn, a new architectural gem has emerged. 25 Kent, developed by Rubenstein Partners, stands as a testament to the fusion of contemporary design and practical functionality. VISUALHOUSE was entrusted with the task of creating a series of stunning CG imagery and film to showcase the property. Targeting to create a space that not only met modern needs but also embraced sustainability.
The VH production and creative teams conceptualized a space that catered to the dynamic lifestyle of the 21st century. The redesigned 25 Kent offers much more than traditional office spaces. It aims to inspire creativity, foster innovation, and promote a sense of community among its occupants.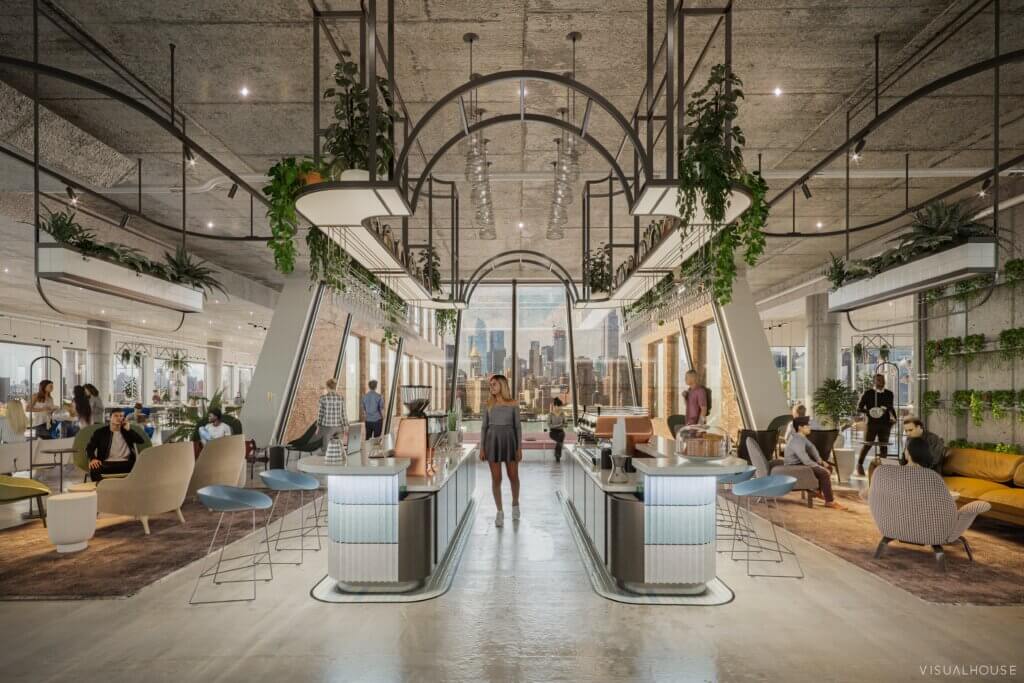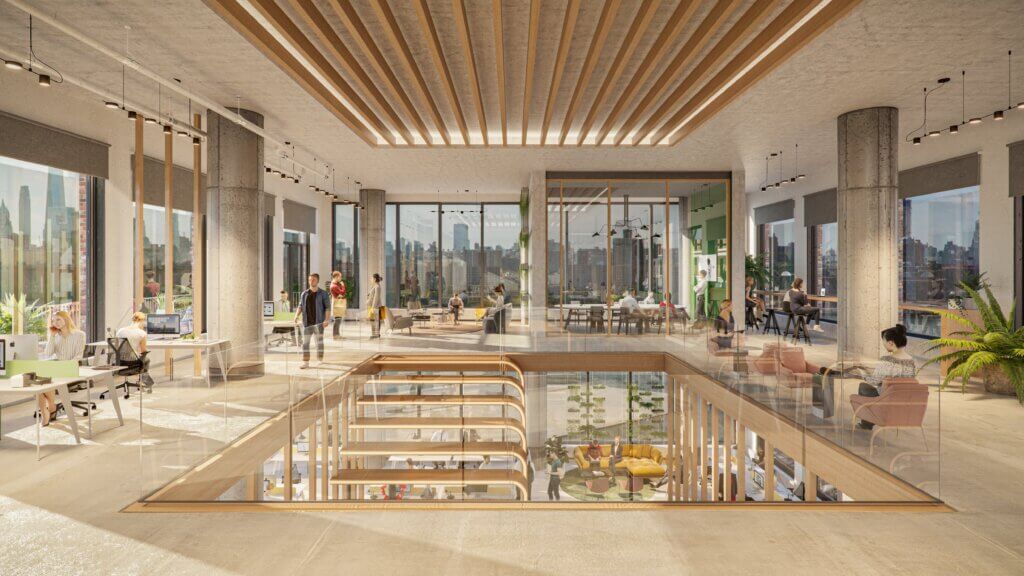 Floor-to-ceiling windows flood the interiors with natural light, creating an open and inviting atmosphere. These windows not only enhance the aesthetics of the building but also promote energy efficiency by reducing the need for artificial lighting during daylight hours.
Terraces on every level of 25 Kent serve as extensions of the interior spaces, providing opportunities for relaxation, socialization, and even impromptu meetings. These outdoor areas offer a refreshing break from the confines of the traditional office environment and encourage collaboration and connection among tenants.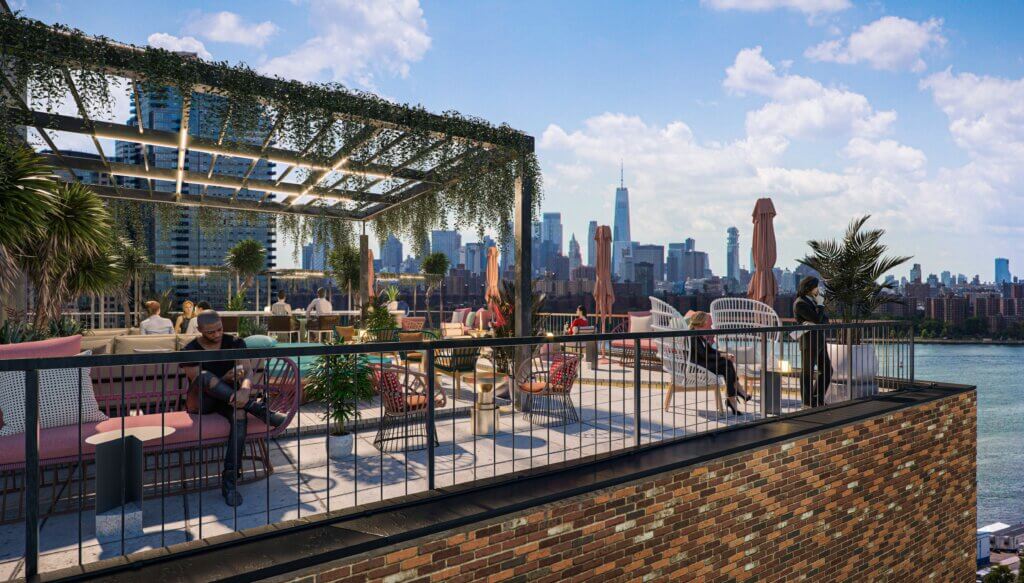 One of the standout features of 25 Kent is its breathtaking rooftop terrace. This expansive outdoor oasis not only offers panoramic views of the New York City skyline but also provides a sanctuary where tenants can recharge and find inspiration.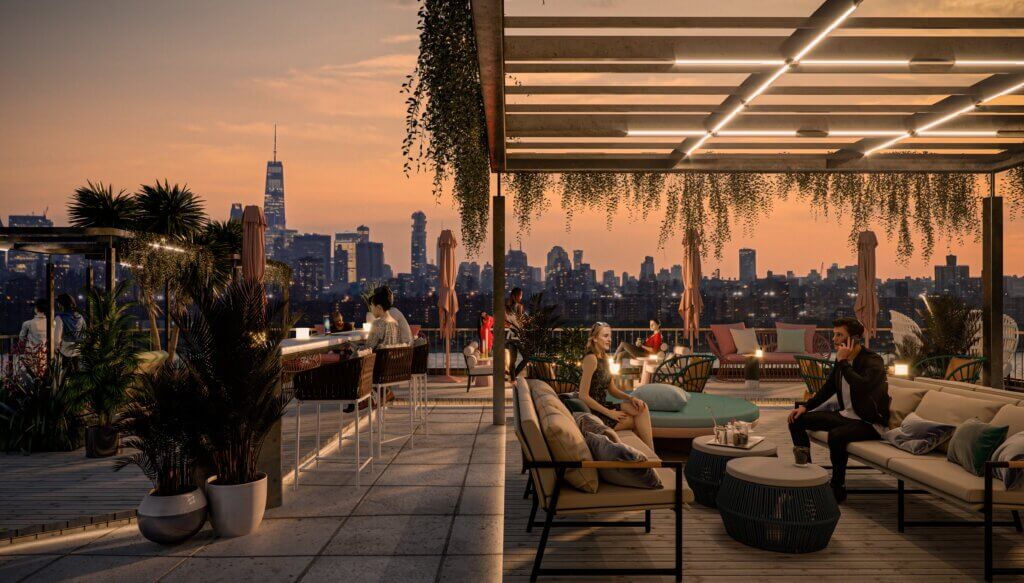 Below on the ground level you will find retail shops and cafés, creating a vibrant and convenient environment for tenants and visitors alike. All in all this blend of workspaces and amenities fosters a sense of community within 25 Kent and enhances the overall experience for its occupants.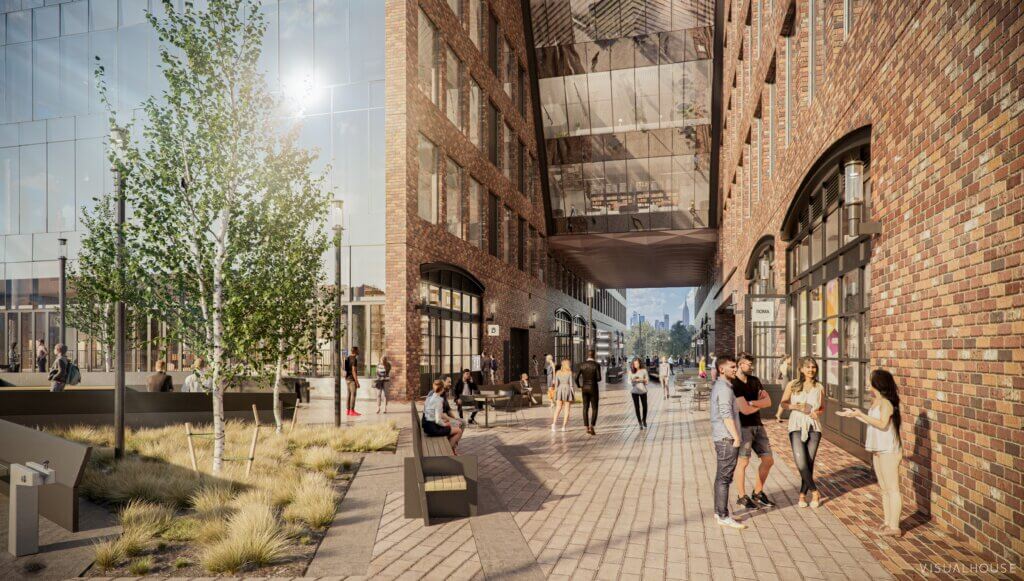 For new project inquiries, please email [email protected] with your project details. We look forward to hearing from you.