Written by: VISUALHOUSE
Photography: VISUALHOUSE
In the ever-evolving landscape of Washington D.C.'s Central Business District, a new beacon of elegance and ingenuity has emerged. Skanska, renowned for its commitment to crafting spaces that redefine modern living, has graced the city with a masterpiece that seamlessly marries sophistication and functionality - 17xM. This ambitious property development transcends the ordinary, reshaping the concept of a workspace into a haven of luxury and productivity. 
To bring the vision to life, Skanska partnered with VISUALHOUSE creative and production teams, who masterfully envisioned 17xM through a series of stunning CG imagery. The result is a visual journey that captures the essence of this cutting-edge development - a luxurious workspace designed to inspire and elevate.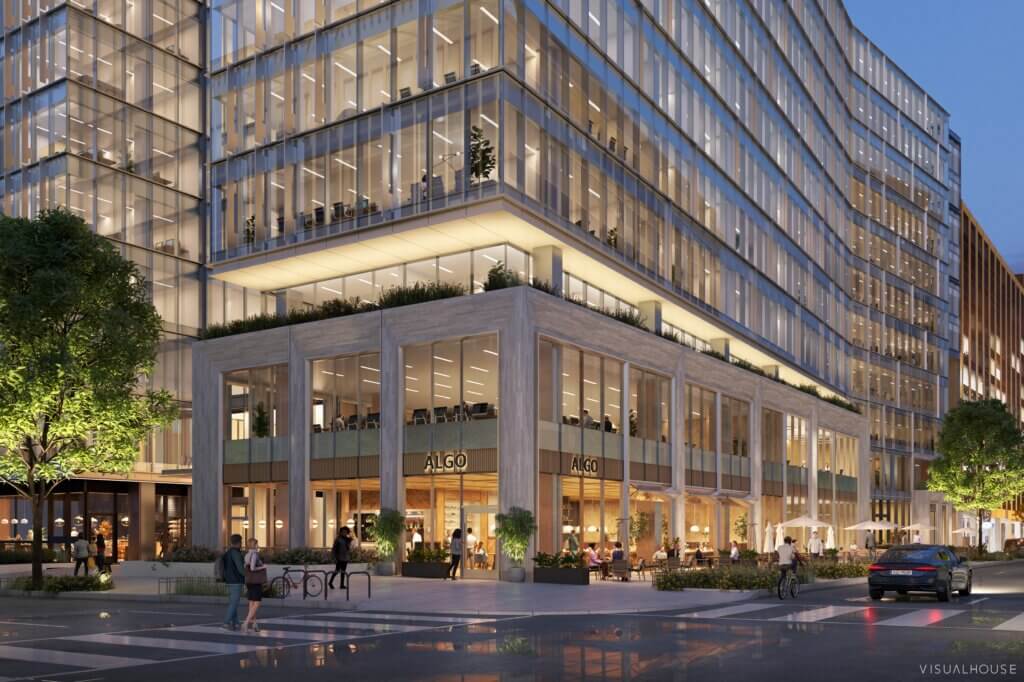 Spanning 334,000 square feet, 17xM stands as a testament to modern architecture's harmonious union with sustainability and functionality. The building's elegant façade exudes a captivating allure, promising a heightened work experience. At its core, 17xM embraces the "inside out" concept, meticulously crafting amenities both inside and outside that amplify personal well-being and redefine the workday experience. 
As you step inside, the seamless integration of design and purpose is palpable. Boasting a remarkable 13,500 square feet of ground-level retail space, 17xM invites the vibrancy of the city into the walls. Tenant satisfaction is paramount, and the design of the flexible floor plans invite customization to meet every tenant's unique needs.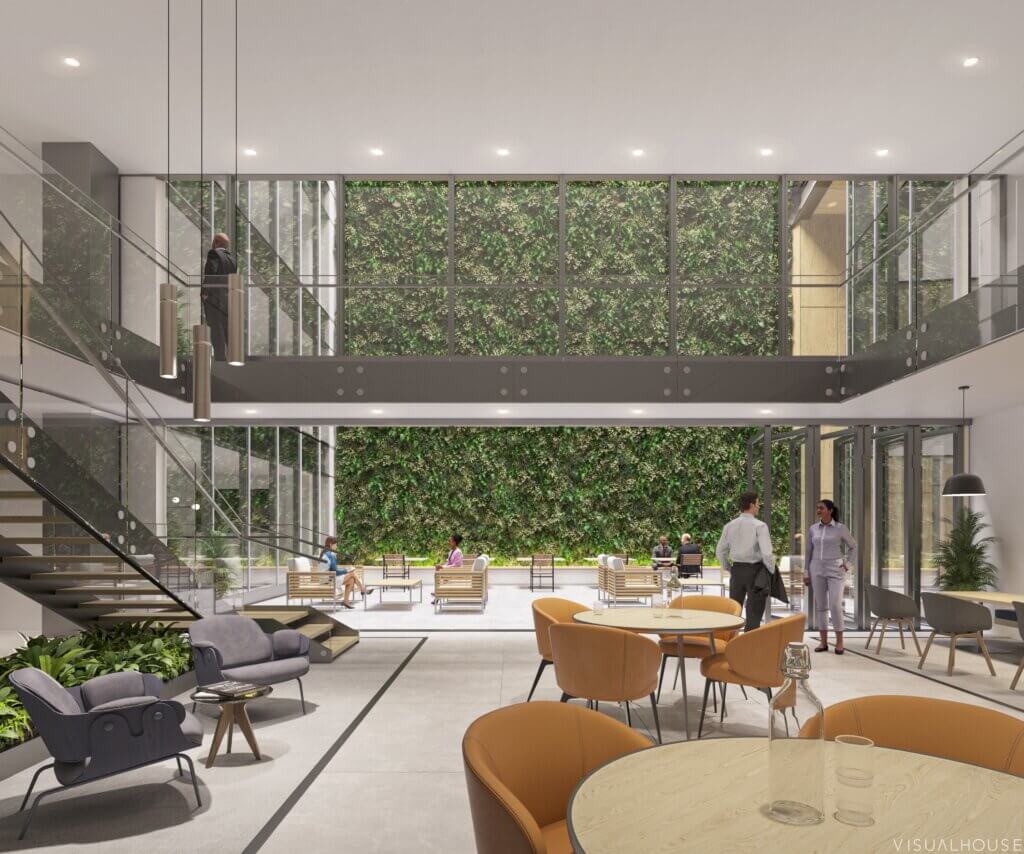 But it's not just about the indoors. 17xM extends an invitation to connect with nature's serenity amidst the bustling cityscape. The rooftop terrace, capable of hosting 500 people, is an oasis for both networking events and personal rejuvenation. The panoramic views serve as a breathtaking backdrop, while Wi-Fi enabled terraces ensure a seamless blend of work and leisure. 
Elevating well-being is a cornerstone of 17xM's ethos. With lounges throughout the building, including the rooftop, and a 5,550 square foot spa-like fitness center, tenants can unwind from their workday in a multitude of surrounding amenities.
Located just blocks from the White House, 17xM occupies a storied corridor in the heart of the nation's capital. Surrounded by award-winning restaurants, chic boutiques, and esteemed hotels, 17xM truly resides at the crossroads of history and innovation.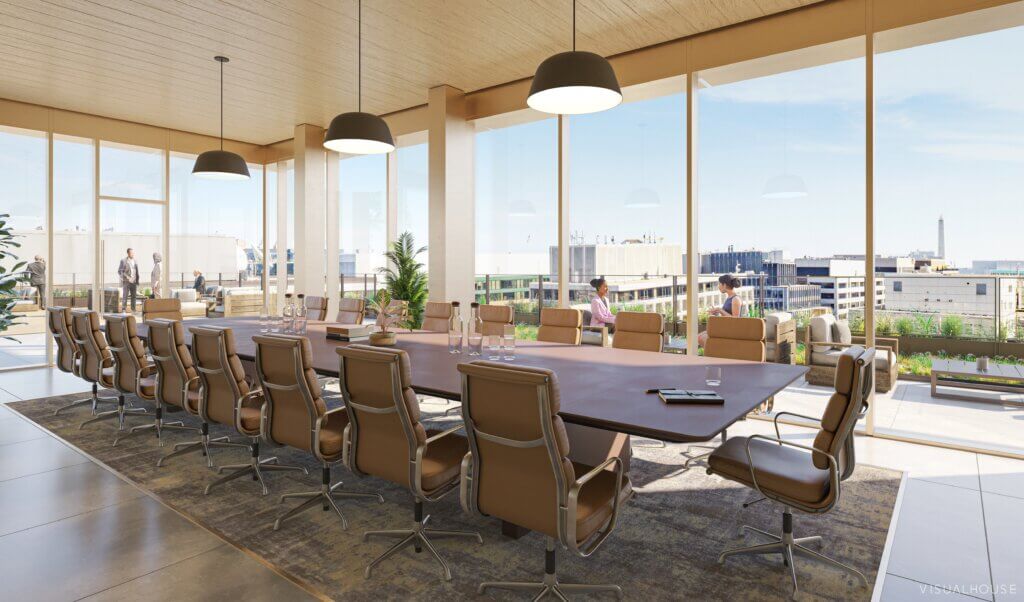 For new project inquiries, please email [email protected] with your project details. We look forward to hearing from you.